Podcast: Play in new window
Subscribe: Apple Podcasts | RSS
On this episode of The Children's Hour, we explore balloons! We learn what makes the drifting hot air balloons stay afloat in the sky, and we learn the history of how balloons came to be a mode of transportation. We also hear the Balloonist's Prayer, and we take a trip in a hot air balloon with one of our Kids Crew members. Plus, we visit with the artists behind Airigami, who make giant sculptures and even clothing out of latex balloons. The kids in the Extinction Diaries talk about what happens when people release helium balloons into nature. Finally we find out about those mysterious white balloons that appear all over the world every single day, high in the sky.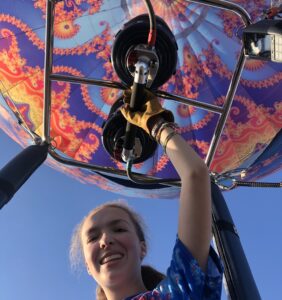 All of this is mixed with great music from Steve Pullara, They Might Be Giants, Roger Day, Tom Paxton, Bill Oliver, Frances England, Elena Moon Park and Poi Dog Pondering.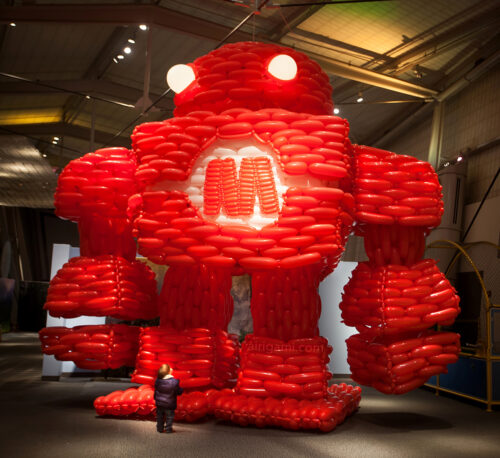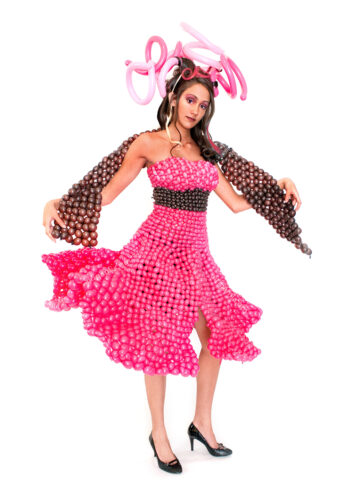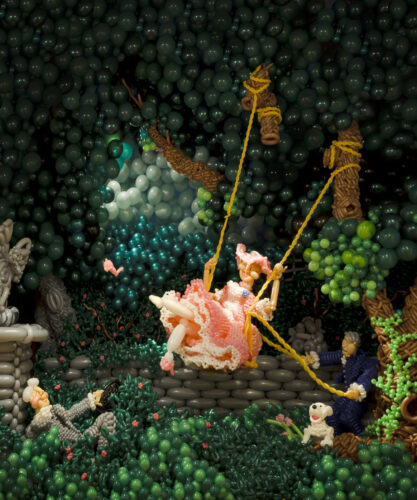 The Children's Hour is supported by the Cultural Services Department and the Urban Enhancement Trust Fund at the City of Albuquerque. This project is supported in part by an award from New Mexico Arts, a division of the Department of Cultural Affairs, and by the National Endowment for the Arts. We also have support from Electric Playhouse and numerous foundations also support our work including the Infinite Gesture Fund, The Limestone Fund, and The Laughing Buddha Fund. Thank you to our listeners who contribute to us through the Paypal Giving Fund, Paypal, and by subscribing to our podcasts on Patreon.
---
| start time | end time | duration | title | artist | album | label |
| --- | --- | --- | --- | --- | --- | --- |
| 10-03-2020 09:00:20 | 10-03-2020 09:04:41 | 04:21 | Big Balloon | Steve Pullara And His Cool Beans Band | Spinning Tails | 2003 Cool Beans Music |
| 10-03-2020 09:06:26 | 10-03-2020 09:09:06 | 02:40 | Where Do They Make Balloons? | They Might Be Giants (For Kids) | No! | 2013 Idlewild Recordings |
| 10-03-2020 09:13:06 | 10-03-2020 09:15:36 | 02:30 | Big Balloon | Roger Day | Ready to Fly | 2001 Roger Day |
| 10-03-2020 09:15:51 | 10-03-2020 09:19:20 | 03:29 | Jimmy's Big Balloon | Dave Rudolf | Westward Whoa! | 2005 Moneytree Records |
| 10-03-2020 09:19:20 | 10-03-2020 09:20:00 | 00:40 | Up Up and Away | Hugh Masekela | 20th Century Masters: The Best of Hugh Masekela | This Compilation 2006 Universal Music Enterprises, a Division of UMG Recordings, Inc. |
| 10-03-2020 09:24:17 | 10-03-2020 09:27:41 | 03:24 | Any Way The Wind Blows | Seth Hoffman | 2009 Class CD | 2009 Seth Hoffman Music |
| 10-03-2020 09:27:41 | 10-03-2020 09:29:51 | 02:10 | Balloon-Alloon-Alloon | Tom Paxton | I've Got a Yo-Yo | 2019 Pax Records |
| 10-03-2020 09:37:27 | 10-03-2020 09:40:15 | 02:48 | Toribio the Clown Gets His Groove Back | Hip Hop Hoodios | Agua Pa' la Gente | 2004 Jazzheads |
| 10-03-2020 09:41:15 | 10-03-2020 09:43:55 | 02:40 | Don't Release That Balloon | Bill Oliver, Glen Waldeck & The Otter Space Band | Have To Have A Habitat | Bill Oliver |
| 10-03-2020 09:43:55 | 10-03-2020 09:45:54 | 01:59 | The Balloon Song | Little Blue Globe Band | It's a Toddler's World | 2018 Ameiva Media |
| 10-03-2020 09:49:29 | 10-03-2020 09:51:46 | 02:17 | Red Balloon | Frances England | Mind of My Own | 2010 Frances England |
| 10-03-2020 09:51:46 | 10-03-2020 09:54:48 | 03:02 | Flying Starfish | Elena Moon Park | Unhurried Journey | 2020 Elena Moon Park |
| 10-03-2020 09:55:39 | 10-03-2020 09:59:29 | 03:50 | Falling | Poi Dog Pondering | Poi Dog Pondering | 2008 Platetectonic Music |