Podcast: Play in new window
Subscribe: Apple Podcasts | RSS
This time on The Children's Hour we visit with the inspiring and talented children's musician, author, motivational speaker and change-maker SaulPaul, a musician with a message.  The Kids Crew learn about his triumph over adversity, and challenge him to compose a freestyle rap while on the air with us!
Then Kids Crew member Evan Daitz reviews the book A Whale of the Wild by Roseanne Parry.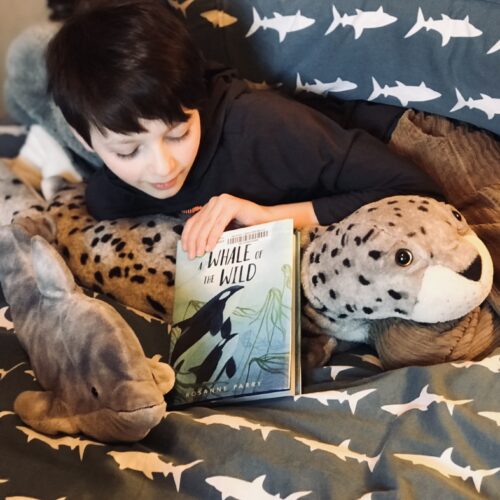 We've got an hour of excellent music in a show that will inspire you to Be The Change!
Are you ready to Be The Change? https://saulpaul.com/be-the-change-challenge-now/
Learn more about SaulPaul by listening to his Ted Talks:
In 2014 SaulPaul performed and spoke at Google:
Being The Change Playlist
| title | artist | album | duration | label |
| --- | --- | --- | --- | --- |
| Vibes (feat. Alphabet Rockers & Denzil Findley) | SaulPaul | Be the Change | 03:14 | 2020 ReRoute Music Group |
| Rise Remix | SaulPaul | All Star Anthems | 02:47 | 2018 ReRoute Music Group |
| The Hamilton Polka | 'Weird Al' Yankovic | The Hamilton Polka - Single | 04:56 | 2018 Hamilton Uptown Limited Liability Company under exclusive license to Atlantic Recording Corporation for the United States and WEA International Inc. for the world outside of the United States. |
| Stardust (feat. Mo Phillips) | SaulPaul | Be the Change | 02:29 | 2020 ReRoute Music Group |
| Rise (Violin Remix) | SaulPaul | Be the Change | 00:55 | 2020 ReRoute Music Group |
| I Can Only Be Me | SaulPaul | Tower to Tower 2 | 03:48 | 2016 ReRoute Music Group |
| Mama | SaulPaul | Mama - Single | 03:34 | 2014 ReRoute Music Group |
| Hands in the Sky | SaulPaul | Hold Tight, Shine Bright | 02:14 | 2018 Rainy Day Dimes/Ampersand & Ampersand |
| Happy Weekend | Bim Skala Bim | Universal | 0:51 | 1997 Bimska Music |
| Home (feat. 123 Andres) | SaulPaul | All Star Anthems | 02:41 | 2018 ReRoute Music Group |
| Choose | SaulPaul | All Star Anthems | 02:34 | 2018 ReRoute Music Group |
| Endless Forms Most Beautiful | Siddhartha Corsus | Mystic Gate: Songs for the Hidden Peak | 01:37 | 2019 1076171 Records DK |
| Olly Orca | Wendy and DB | Homeearth | 03:02 | 2017 Planet Wendy Publishing |
| Encourage Me (Remix) | SaulPaul | We Dream in 3D | 02:45 | 2017 ReRoute Music Group |