Classical Kids: Johan Sebastian Bach AND Birding with Kids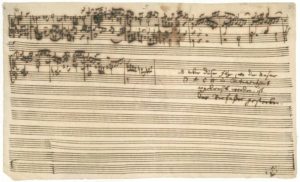 Part 3 of our series Classical Kids is BACH … as in all about the composer Johann Sebastian Bach with our friends from the Santa Fe Chamber Music Festival.
Also, we'll find out more about Albuquerque's BioBlitz! and the Rio Grande Nature Center's Summer Wings Festival from an 11 year old birder, Adya.
It's all in an hour – The Children's Hour – LIVE on Saturdays from 9 to 10 AM.