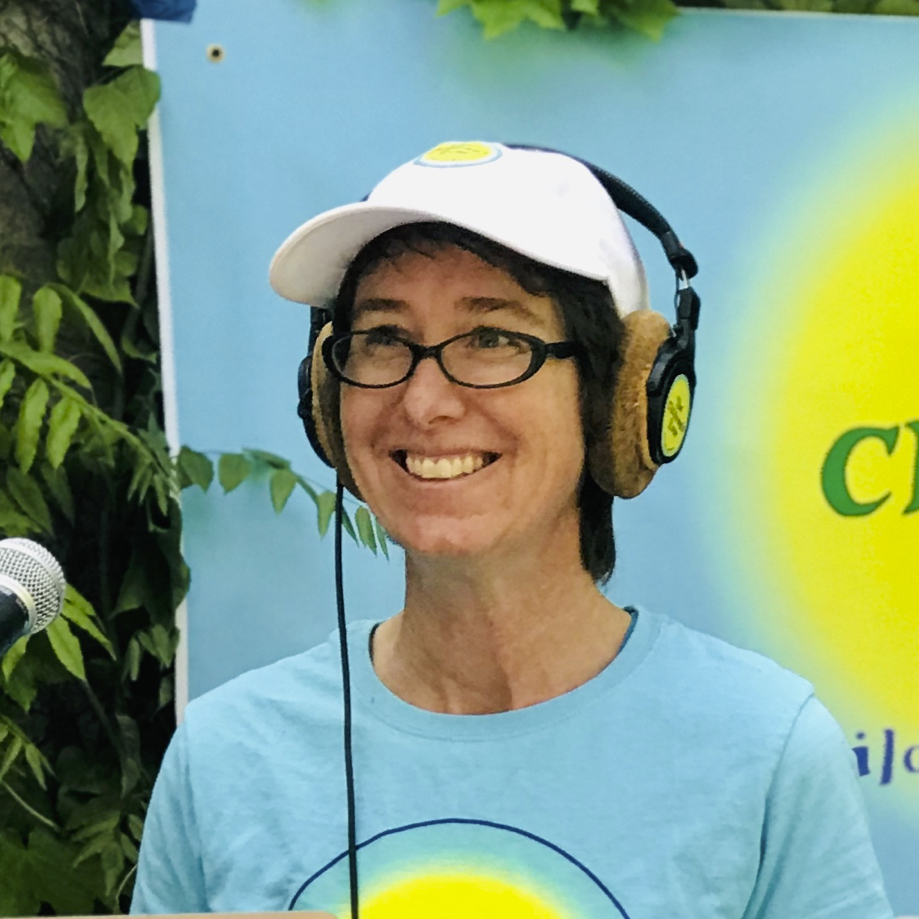 Katie Stone is the brainchild behind The Children's Hour. She began hosting and producing the program as a volunteer at KUNM-fm in 2001, and gave that role a mentorship and educational focus by including children from the wider community to participate in the live broadcasts in studio, and by going into classrooms and recording collaborative radio projects with teachers and their students. More than 800 programs later, Katie realized the show literally could not continue without some financial support to ensure it can outlast her leadership, and to expand into the community.
In 2018, Katie, her husband Andrew, and a small group of dedicated friends of the show formed The Children's Hour Inc., a New Mexico nonprofit dedicated to producing high quality kids' public radio. Emailing everyone they knew, they found the first Friends of The Children's Hour, a few individuals who committed funds toward launching the nonprofit. Since then, the pool of Friends is growing, and so is the show.
Friends of The Children's Hour are listeners of all ages and interests, and include teachers, scientists, parents, grandparents, musicians, and anyone moved by the powerful work we do every week by bringing authentic kids voices to public radio stations nationwide. Friends of The Children's Hour know that a few dollars go a long way, producing 52 programs per year, half of them from public venues, working with more than 30 children on our Kids Crew, partnering with dozens of community organizations, creating educational content for young children and adults alike.
Become a Friend of the Children's Hour today by donating online or visit our donations page for other ways to give.
Thank you!

Here's Katie on KUNM-fm's Women's Focus explaining The Children's Hour, Inc. on December 15, 2018