We Make Radio For Kids With Kids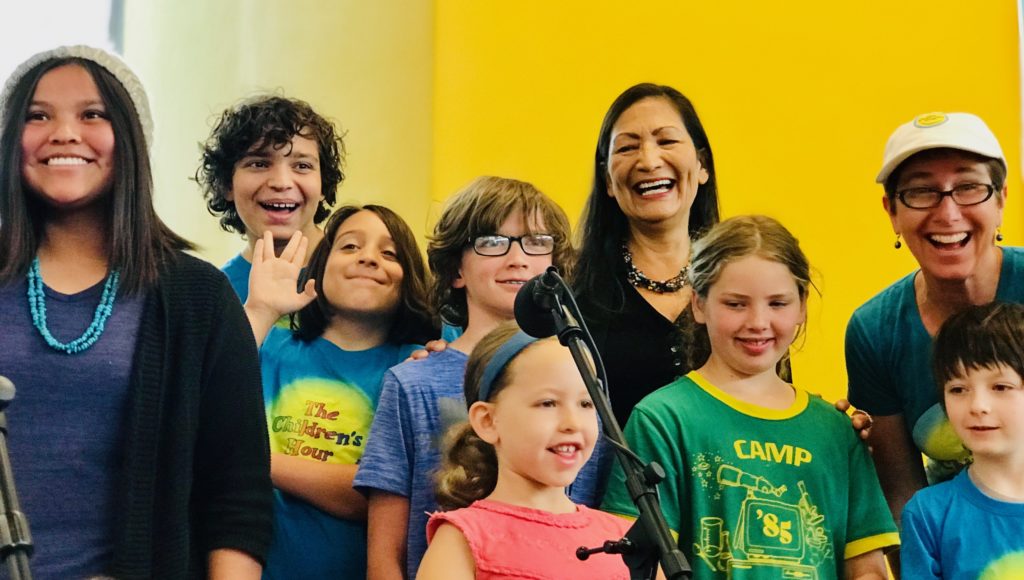 OUR MISSION:
The Children's Hour Inc is a New Mexico based non-profit dedicated to producing high quality Kids Public Radio.
We produce and distribute high-quality children's media, that's cultivated through community involvement and immersion. Our award-winning kids' public radio program, The Children's Hour can be heard on public radio stations across the United States and Canada.
Our educational themes focus on STEM, civics, culture, history, art, and performance
We produce our shows with a crew of active volunteer kids who we call our "Kids Crew." Sometimes our programs are produced in collaboration with a teacher or school, as part of our RadioKids School Project. We also collaborate with teachers at schools with a Title 1 designation, or where the students experience other challenges.
Before Covid-19, we produced half of our shows that were originally broadcast live from a public venue, where the audience is part of the show. Since COVID-19 we are producing all our programs on Zoom, and we continue to feature young musicians, storytellers, scientific experts of all ages, and plenty of jokes.
Listener support makes the work of The Children's Hour, Inc. possible. We also receive funding from the City of Albuquerque Cultural Services Department, the CABQ Urban Enhancement Trust Fund, a generous grant from the New Mexico's Cultural Services Department's New Mexico Arts, and the National Endowment for the Arts, the County of Bernalillo New Mexico, the City of Albuquerque's Councilors Benton and Barbosa, our corporate sponsors Electric Playhouse and the New Mexico Museum of Natural History and Science, multiple nonprofit foundations, private donor funds, and listeners.
We're committed to making sure kids have a voice in public radio, and we create a program that never alienates adults.
Get in Touch With Us!
We'd love to hear from you!
Do you have a question, suggestion, or want to carry The Children's Hour? Send us a message!
Our sponsors