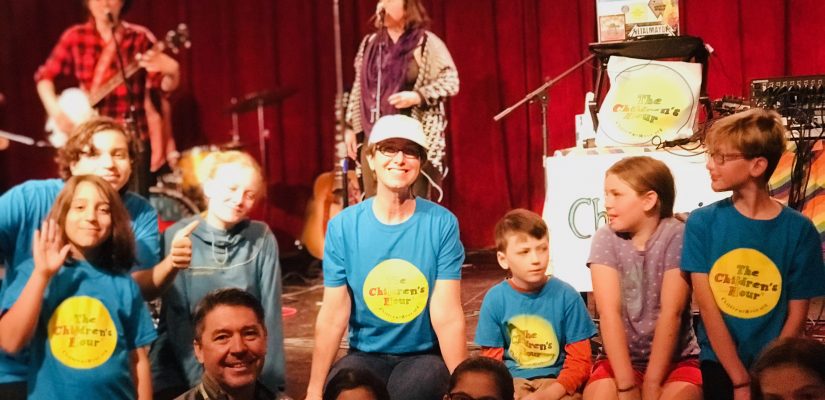 The Children's Hour is a weekly public radio show produced with and for kids of all ages. Our show airs live on KUNM-fm from Albuquerque, New Mexico every Saturday morning from 9 to 10am mountain time.
Our educational and entertaining show themes focus on four areas: civics, STEAM (Science, Technology, Engineering, Art & Math), culture, and performance. Our Kids Crew interview experts in all areas about topics interesting to everyone. These themes are woven with excellent music, jokes, stories, and poetry.
Half of our shows are produced from public venues where our community is part of the production. We're inside museums, laboratories, libraries, cultural centers, and we're even interviewing astronauts on the International Space Station!
The Children's Hour Inc is a New Mexico nonprofit media production company based in Albuquerque, New Mexico. Katie Stone is the longtime producer, host, educator, and engineer for The Children's Hour radio show which has been a staple on KUNM-fm. In June 2019, the organization began a concerted effort to syndicate nationwide.
In just 3 months, The Children's Hour can now be heard weekly on more than twenty stations and their affiliates, in 12 states. Several stations are testing the program and one is airing our holiday specials. We feel privileged to bring the voices of New Mexico to a national audience.
Learn something new with us every week.  Tune in to any of our stations carrying the show, or listen from our site. We always post our podcasts by Saturday night.
(Map Updated: September 22, 2019)