Podcast: Play in new window
Subscribe: Apple Podcasts | RSS
Trees have birthdays too, and scientists find out when they are by studying the rings of trees. This week on The Children's Hour, we learn how to date trees, using dendrochronology with Dr. Peter M. Brown from Rocky Mountain Tree Ring Research, which maintains a list of the world's oldest living trees.
Print and download our Learn-Along Guide for this episode:
Dendrochronology Learn-Along Guide
Dendrochronology Learn-Along Guide - Educational Standards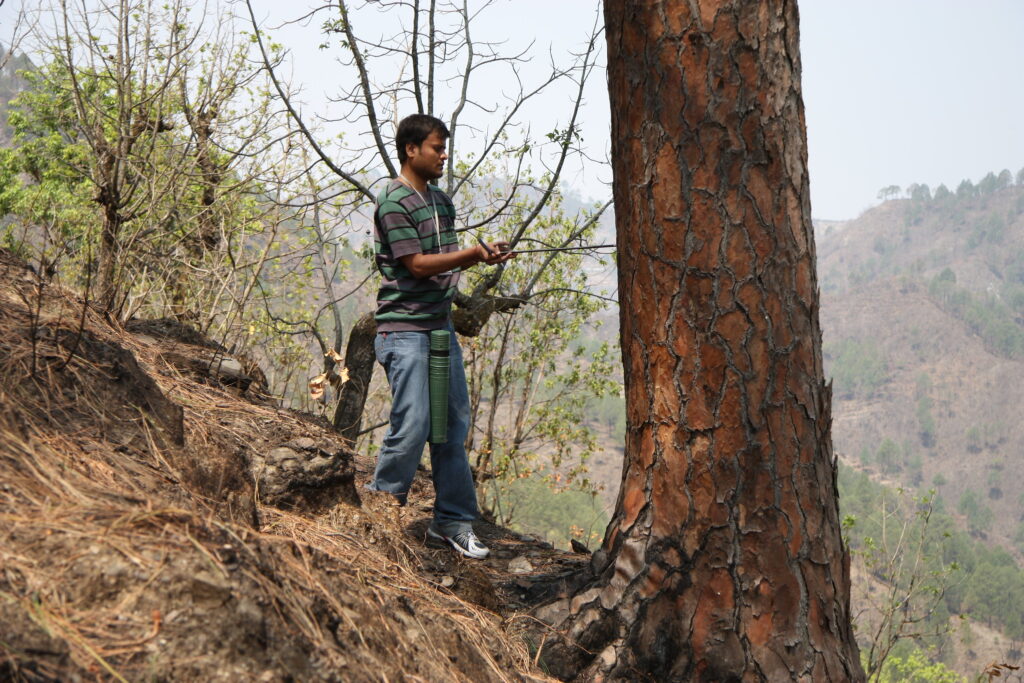 We can learn more than just a tree's age when we study its rings. Scientists can tell a lot about climate, fires, and even human or animal scarring. Tree Rings are nature's notebooks.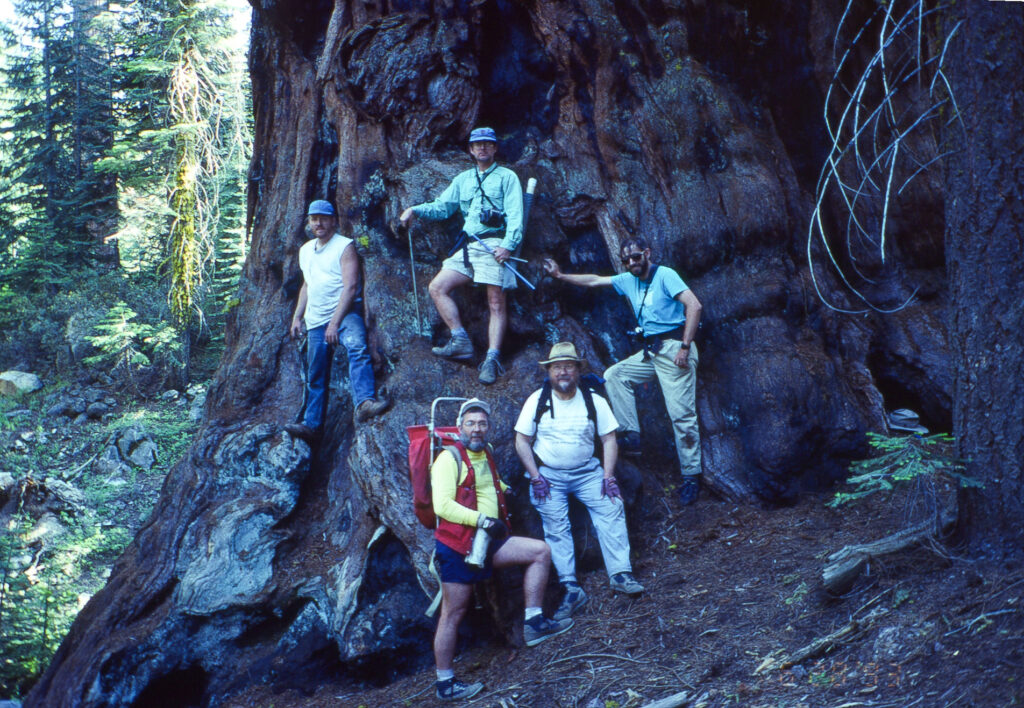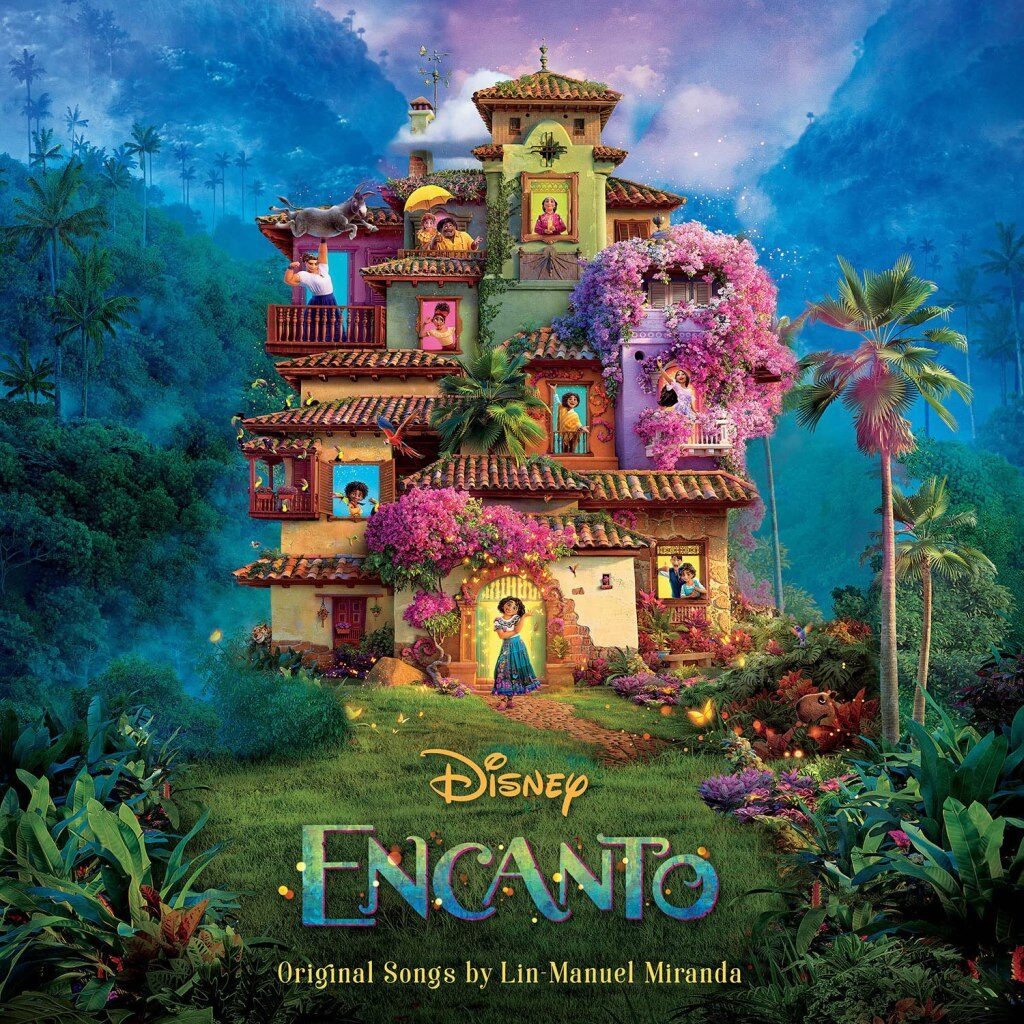 We also hear a review of Encanto, the latest Disney children's musical with songs by Lin Manuel Miranda, and set in Columbia. Olive and Beth give us their opinions of this award winning animated film.
This show is mixed with excellent, old tree-loving music.
Playlist Dating Trees
| start time | end time | duration | title | artist | album | label | image | catalogNumber | release date | composer | track number | upc | conductor | instruments | soloists | episode_notes | Origin | New Release | Country | Year | Website | Websiteq | Where to find | online |
| --- | --- | --- | --- | --- | --- | --- | --- | --- | --- | --- | --- | --- | --- | --- | --- | --- | --- | --- | --- | --- | --- | --- | --- | --- |
| 02-05-2022 09:00:20 | 02-05-2022 09:03:23 | 03:03 | The Old Tree | Round Mountain | Truth and Darkness | 2007 Red Shield Music | https://is1-ssl.mzstatic.com/image/thumb/Music/v4/bb/89/de/bb89de74-31c3-4fa2-f302-d008af4a90bd/source/100x100bb.jpg | | 2007-03-03T12:00:00Z | | 2 | | | | | | | | | | | | | |
| 02-05-2022 09:04:16 | 02-05-2022 09:07:25 | 03:09 | Happy Birthday, Trees! | Brady Rymer and the Little Band That Could | Happy Birthday, Trees! - Single | 2021 Bumblin' Bee Records | https://is4-ssl.mzstatic.com/image/thumb/Music115/v4/0a/92/0d/0a920d58-3285-9f59-51a3-ab4d52108a60/source/100x100bb.jpg | | 2021-05-14T12:00:00Z | | 1 | | | | | | | | | | | | | |
| 02-05-2022 09:12:32 | 02-05-2022 09:16:16 | 03:44 | This Old Tree | Tanya Savory | Where We Live | 2002 Philo | https://is3-ssl.mzstatic.com/image/thumb/Music/v4/35/9d/42/359d4226-dc81-184c-ce9a-65238caffd58/source/100x100bb.jpg | | 2002-02-05T12:00:00Z | | 3 | | | | | | | | | | | | | |
| 02-05-2022 09:16:16 | 02-05-2022 09:18:45 | 02:29 | Old Oak Tree | Kid Kaleidoscope | The Adventures of Kid Kaleidoscope | 2000 Kid Kaleidoscope | https://is2-ssl.mzstatic.com/image/thumb/Music/v4/6c/c1/a2/6cc1a2e3-2f9d-07d1-d9f6-349f007421dc/source/100x100bb.jpg | | 2000-01-01T12:00:00Z | | 15 | | | | | | | | | | | | | |
| 02-05-2022 09:18:45 | 02-05-2022 09:20:00 | 01:15 | Live-it | Ketsa | single | 2021 Ketsa Reiki Music | https://is5-ssl.mzstatic.com/image/thumb/Music115/v4/94/c7/7a/94c77a11-55fe-0aac-4f46-99818faee351/source/100x100bb.jpg | | 2011-11-23T12:00:00Z | | 1 | | | | | | | | | | | | | |
| 02-05-2022 09:20:00 | 02-05-2022 09:22:55 | 02:55 | Ain't You Got a Right to the Tree of Life | Guy Carawan | I'm Gonna Let It Shine: A Gathering of Voices for Freedom | 1990 Round River Records | https://is4-ssl.mzstatic.com/image/thumb/Music123/v4/70/e5/94/70e594c0-144a-3442-98e2-6a422a28de2f/source/100x100bb.jpg | | 1990-01-01T12:00:00Z | | 17 | | | | | | | | | | | | | |
| 02-05-2022 09:29:01 | 02-05-2022 09:31:58 | 02:57 | Great Grandmother Tree | The Okee Dokee Brothers | Winterland | 2018 Okee Dokee Music | https://is5-ssl.mzstatic.com/image/thumb/Music124/v4/48/64/7d/48647dc1-589e-ad33-2172-e1de3f7be9bb/source/100x100bb.jpg | | 2018-10-19T12:00:00Z | | 14 | | | | | | | | | | | | | |
| 02-05-2022 09:31:58 | 02-05-2022 09:33:17 | 01:19 | Moodswing | Podington Bear | The Box Set | 2008 HUSH | https://is2-ssl.mzstatic.com/image/thumb/Music/v4/23/75/74/23757480-128a-6c10-45f1-aad61a4dc515/source/100x100bb.jpg | | 2007-07-17T12:00:00Z | | 76 | | | | | | | | | | | | | |
| 02-05-2022 09:38:47 | 02-05-2022 09:40:00 | 01:13 | Bossa In My Heart | Serge | Quadrado | 2021 Serge | | | | Serge | | | | | | | | | | | | | | |
| 02-05-2022 09:40:00 | 02-05-2022 09:42:56 | 02:56 | Lemon Tree | Peter, Paul & Mary | The Very Best of Peter, Paul and Mary | 2005 Warner Records Inc. Manufactured & Marketed by Rhino Entertainment Co. | https://is2-ssl.mzstatic.com/image/thumb/Music125/v4/d8/b0/3f/d8b03f4c-0c29-6f00-a9e9-f63524c23bbe/source/100x100bb.jpg | | 1962-01-01T08:00:00Z | | 3 | | | | | | | | | | | | | |
| 02-05-2022 09:42:56 | 02-05-2022 09:47:09 | 04:13 | Grandfather Tree | Claudia Robin Gunn | Sing Through The Year - A Little Wild Childhood | 2020 Claudia Robin Gunn | https://is5-ssl.mzstatic.com/image/thumb/Music124/v4/6c/40/48/6c40481b-4bdb-c9d9-4c15-97d789d10312/source/100x100bb.jpg | | 2020-11-20T12:00:00Z | | 25 | | | | | | | | | | | | | |
| 02-05-2022 09:47:09 | 02-05-2022 09:51:07 | 03:58 | Steppin' In | Podington Bear | The Box Set | 2008 HUSH | https://is2-ssl.mzstatic.com/image/thumb/Music/v4/23/75/74/23757480-128a-6c10-45f1-aad61a4dc515/source/100x100bb.jpg | | 2007-04-24T12:00:00Z | | 22 | | | | | | | | | | | | | |
| 02-05-2022 09:51:07 | 02-05-2022 09:53:50 | 02:43 | Trees | Green Chili Jam Band | Magic Bike | 1991 Green Chili Jam Band | https://is5-ssl.mzstatic.com/image/thumb/Music/v4/bf/5e/99/bf5e99fd-638c-88c9-7e04-44fb6c0c0d07/source/100x100bb.jpg | | 2008-10-09T12:00:00Z | Barney Fuller and Dick Orr | 12 | | | | | | | | | | | | | |
| 02-05-2022 09:54:00 | 02-05-2022 09:56:59 | 02:59 | The Old Oak Tree | Farmer Jason | Rockin' in the Forest With Farmer Jason | 2014 James Ringenberg | https://is5-ssl.mzstatic.com/image/thumb/Music3/v4/5d/24/a3/5d24a3af-d074-3cbf-3d13-d91e96212d60/source/100x100bb.jpg | | 2006-09-26T12:00:00Z | | 11 | | | | | | | | | | | | | |