Podcast: Play in new window
Subscribe: Apple Podcasts | RSS
This week on The Children's Hour we chat with Julie from Ants on a Log, a band that performs music for children and other childlike people that advocates for positivity, social justice, and silliness through song.

This 2-person band consists of Julie and Anya from Philadelphia, PA. The two began writing together, finding driving harmonies and song topics that were silly, serious, environmental, feminist, gender-bending, and just plain fun.
In their off-stage lives, Julie is a music therapist and Anya is an elementary science teacher. Their powers combined make for smart and socially conscious folk, a delight for children and adults of all ages.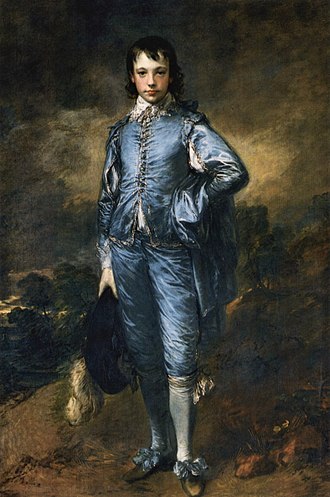 This week we discuss the importance of self-realization, and the freedom in being seen for who you are. Many of Ants on a Log songs challenge societal archetypes, such as girls have long hair and boys have short hair – they even have a song called Some Girls Have Short Hair! We visit the topic of pronouns and how they are important and respectful of an individual. Ants even has a mix less on their website called "Practice Your Pronouns". Julie also offers their experience using non-binary pronouns.
Curious: Think Outside the Pipeline! is Ants on a Log's award-winning musical story of two siblings who organize their neighbors to fight for clean air.
The soundtrack was released in 2019, and the movie was released in 2021. The script is available for schools and communities to perform, and the movie is available for screenings. Learn more at: https://www.antsonalogmusic.com/curious
Ants-On-A-Log Playlist
| title | artist | album | duration | label |
| --- | --- | --- | --- | --- |
| Some Girls Have Short Hair | Ants on a Log | You Could Draw the Album Art! | 01:15 | 2016 Ant Hill |
| Pick It Up | FYUTCH | Pick It Up - Single | 02:52 | 2021 Fyusion |
| 28 Days (feat. Tommy Soulati Shepherd & Tommy T3PO Shepherd) | Little Miss Ann | 28 Days | 03:51 | 2021 Marsha Marsha Records |
| They're My Best Friend | Ants on a Log | Trans & Nonbinary Kids Mix | 02:11 | 2020 Ant Hill |
| 1) Tip-toe Through the Tulips; 2) Roses of Picardy; 3) It Had to Be You; 4) You Made Me Love You | John Sidney | John Sidney Piano 08 | 01:07 | 2017 Evergreen Melodies |
| Dress Up and Dance (feat. Ali Wadsworth & Mighty Flipside Esq.) | Chana Rothman | Rainbow Train | 02:48 | 2015 Chana Rothman |
| We Royal | Alphabet Rockers | The Love | 03:02 | 2019 School Time Music LLC |
| Air and Space | Ants on a Log | Curious: Think Outside the Pipeline! | 02:57 | 2019 Ant HIll |
| Herrgard's Polka (Instrumental) | Brave Combo | Mood Swing Music | 00:50 | 1996 Rounder Records Manufactured and distributed by Concord Music Group |
| Vulnerable | Pierce Freelon | Black to the Future | 02:31 | 2021 Blackspace x Only Us |
| Say Something, Do Something | The Tallest Kid in the Room | Say Something, Do Something - Single | 02:48 | 2021 The Tallest Kid In The Room |
| Dog of My Dreams | Ants on a Log | Dog of My Dreams - Single | 02:00 | 2020 Ant Hill |
| B-R-A-V-E | Alastair Moock | Singing Our Way Through: Songs for the World's Bravest Kids | 01:17 | 2013 Alastair Moock |
| No Such Thing as Good or Bad Hair | Uncle Devin | Be Yourself! | 03:50 | 2018 Uncle Devin |
| Why Does the Sun Shine? | They Might Be Giants (For Kids) | Here Comes Science (Audio + Video Version) | 01:23 | 2009 Walt Disney Records |