Podcast: Play in new window
Subscribe: Apple Podcasts | RSS
This time on The Children's Hour we learn about autism from a father and son who literally wrote the book about it for kids. Justin and David Flood wrote the book A Kid's Book About Autism to help kids understand what autism is, how it impacts people, and how kids without autism can befriend kids with autism.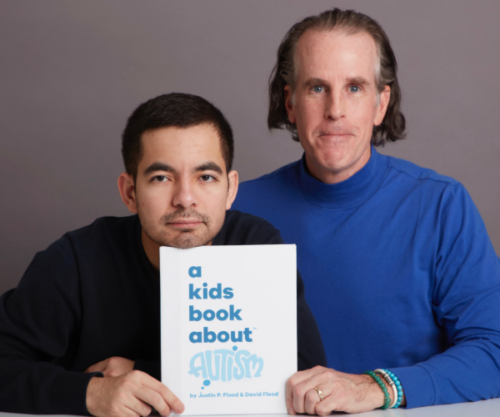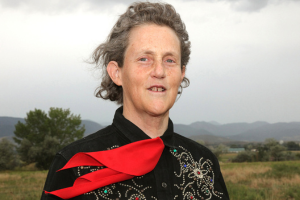 We also hear from renowned scientist with autism, Temple Grandin who has a list of things she wish parents would know about raising a child with autism, and challenges she believes autistic children should take on. Oliver Sacks wrote in the forward of Thinking in Pictures that her first book Emergence: Labeled Autistic was "unprecedented because there had never before been an inside narrative of autism."  
Lorenzo Manuel started impersonating Michael Jackson after the singer's death. At the time he found impersonating Michael helped him to cope with the social pressures of middle school. Now, a senior in High School, Lorenzo finds that the time he spent studying Michael has helped him find a way to be himself. RadioActive Youth Media reporter Meghan O'Kelly talked with Lorenzo. This piece used courtesy of KUOW's RadioActive Youth Media.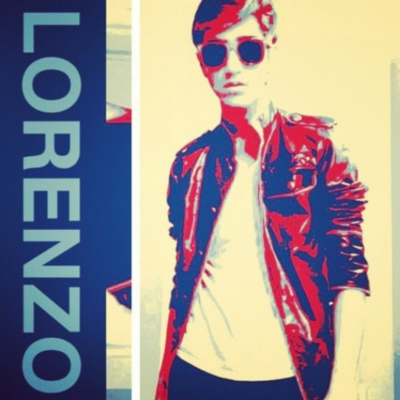 This episode is mixed with great music celebrating autism, and all kinds of minds.  
Autism was recorded on Zoom, and was produced by Katie Stone. Original broadcast April 2021.
© 2021-2023 The Children's Hour Inc. 
Playlist: Autism
| title | artist | album | label |
| --- | --- | --- | --- |
| We're All Friends | Formidable Vegetable | Garbage Guts - EP | 2021 8 POUND GORILLA RECORDS |
| Happy Families | The Cuddly Koalas | Happy Families - Single | 2021 The Cuddly Koalas |
| Love Me for Who I Am (Party Mix) | Brady Rymer and the Little Band That Could | Love Me for Who I Am (Party Mix) - Single | 2018 Bumblin' Bee Records |
| I Am Kind (feat. Raffi) | Lindsay Munroe | I Am Kind | 2020 Troubadour Music Inc., Under exclusive license to Craft Recordings, a division of Concord. |
| Compassion | Jonathan Sprout | American Heroes #3 | 2009 Sprout Recordings |
| No One Exactly Like You (feat. Nnenna Freelon) | Pierce Freelon | Black to the Future | Blackspace |
| Children of Lemuel | Blue Dot Sessions | Lemuel | Blue Dot Sessions |
| Emerging Space | Spuntic | Out of Step - EP | 2011 Spuntic |
| Insatiable Toad | Blue Dot Sessions | Origami - EP | 2015 Blue Dot Sessions |
| Chicane | Bio Unit | Aerostat | Bio Unit |
| Beautiful End | Ketsa | Flight of the Dragonfly | 2011 Ketsa Reiki Music |
| Inclusion | Turtle Dance Music | It's Gonna Be a Good Day 2.0 | 2020 Autism Friendly Records |
| Sun Hope | Ketsa | single | 2011 Ketsa Reiki Music |
| Bein Different | Karen K and the Jitterbugs | Blue Bike Chronicles | 2020 Karen Kalafatas |
| Reservoir Sunset | Axeltree | single | Axeltree |
| I Sit and Think (Bilbo's Song) | Daniel the Brave | Forest Frolic | 2010 Daniel the Brave |
| Stars Dreaming of Stars (Instrumental) | Claudia Robin Gunn | Stars Dreaming of Stars - Single | 2020 Claudia Robin Gunn |
| Stop da Bullying (feat. Father Goose Music) | Irie Goose | Stop da Bullying | 2020 Carol Rhoden |
| Everyone's a Little Bit Different | Bill Harley | One More Time | 2005 Round River Records |
| I Am a Lonely T-Rex | Noodle Loaf | Echo Songs, Vol. 2 | 2022 Fribble Frabble |
| Follow Your Heart (feat. Sian) | Kath Bee & Doug Stenhouse | Follow Your Heart (feat. Sian) - Single | 2021 Kath Bee |
| Oopsy Daisy | Forget the Whale | You. Me. Talk. Now. | 2021 Forget the Whale |