Podcast: Play in new window
Subscribe: Apple Podcasts | RSS
This is a musical edition of The Children's Hour featuring some of the best kids' music released in 2021, including tracks from each of the 2022 Grammy nominees for "Best Children's Album" which reflect the banner year in family friendly releases by people of color.
It was a year of challenges for children worldwide slogging through the pandemic, and the Kindie music community responded with songs to boost resilience, empathy, and express the sorrow over the many who have suffered, including kids. We even include a track from our original pandemic project, ICKY: A Radio Musical.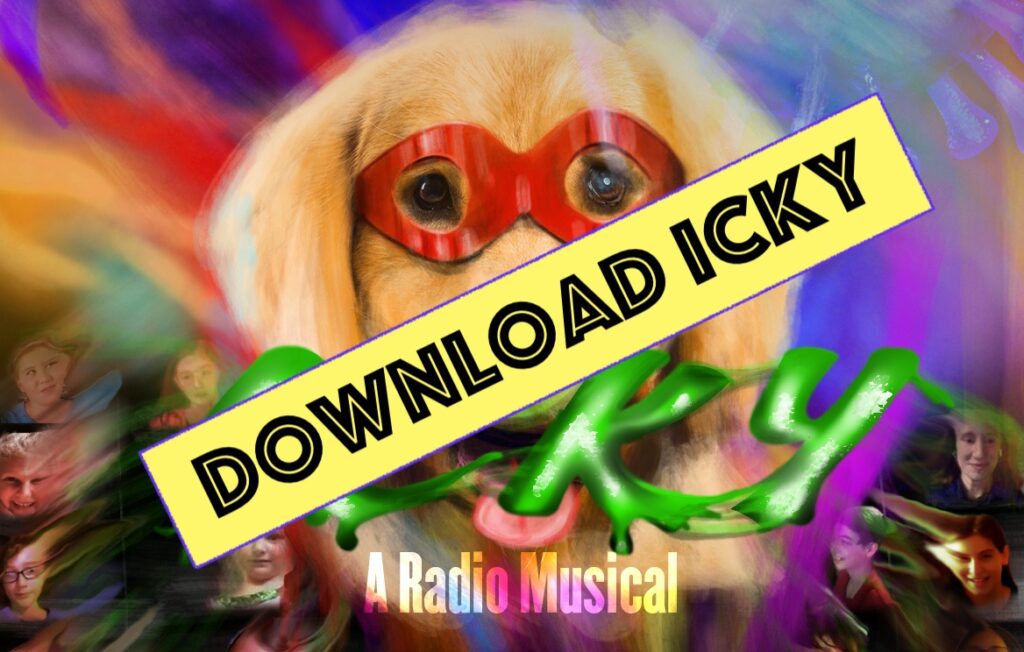 Join us for an hour of music and fun!
| title | artist | album | label | duration |
| --- | --- | --- | --- | --- |
| Everything is Everywhere | The Harmonica Pocket | Sing Your Song | 2021 K Monta Apgar | 02:55 |
| Thank You Universe | The Oot n' oots | Ponderosa Bunchgrass and the Golden Rule | 2021 Independent | 03:23 |
| One Tribe | 1 Tribe Collective | All One Tribe | 2021 Aya World Productions | 03:46 |
| La Patineta (feat. Ruben Blades, Roberto Delgado & Orquesta & Gregorio Uribe) | 123 Andres & Los Rabanes | Activate | 2021 123 Andres | 03:10 |
| Muevete | Flor Bromley | Pachamama | 2021 8 POUND GORILLA RECORDS | 02:19 |
| Just When You Think (feat. Alphabet Rockers & Bahamadia) | Divi Roxx Kids & Divinity Roxx | Ready Set Go! | 2021 IROXX ENTERTAINMENT | 02:16 |
| The Skunk Says Funk | Brent Lewis | Monkey Hip Gumbo & Mothball Stew | 2021 Brent Lewis | 01:02 |
| Attitude of Gratitude (feat. Kelly Kale) | Pierce Freelon | Black to the Future | 2021 Blackspace x Only Us | 03:44 |
| You Are Exactly Like No One | Pierce Freelon | Black to the Future | 2021 Blackspace x Only Us | 01:48 |
| Color Me Happy | Uncle Dox | Color Me Happy - Single | 2021 Uncle Dox | 03:38 |
| The Elephant Stomp | Falu | A Colorful World | 2021 El Cerrito Records | 01:48 |
| Generation C | Lucky Diaz and the Family Jam Band | Crayon Kids | 2021 Rainy Day Dimes Music | 03:10 |
| Maybe by Next Year (feat. Justin Roth) | Kid Pan Alley | Maybe by Next Year | 2021 Kid Pan Alley | 02:45 |
| Stinks To Be A Kid | The Children's Hour Radio Players | ICKY: A Radio Musical Soundtrack | 2021 The Children's Hour Inc. | 02:29 |
| Stinks To Be A Kid Instrumental | The Children's Hour Radio Players | ICKY: A Radio Musical Soundtrack | 2021 The Children's Hour Inc. | 00:38 |
| Beautiful End | Ketsa | Flight of the Dragonfly | 2011 Ketsa Reiki Music | 02:07 |
| Empathy (feat. Lucy Kalantari) | FYUTCH | Family Tree | 2021 Fyusion | 03:09 |
| New Beginnings (feat. Eze Jackson) | Dan Zanes, Claudia Zanes & Dan + Claudia Zanes | Let Love Be Your Guide | 2021 Smithsonian Folkways Recordings | 02:58 |
| I Believe | Shine & The Moonbeams | All One Tribe | 2021 Aya World Productions | 03:13 |
| Home on the Town | Hopalong Andrew | Howdy Do! Songs of the Urban Cowpoke | 2018 Andrew Vladeck | 02:55 |
| Now Is the Moment | Alison Faith Levy | You Are Magic | 2021 Alison Faith Levy | 02:38 |