Podcast: Play in new window
Subscribe: Apple Podcasts | RSS
This week on The Children's Hour, we re-visit a show we recorded in April 2020 with one of the funniest storytellers of our time, Grammy winning singer, songwriter, and award winning author Bill Harley joins us in a mini concert from his studio in Massachusetts.
The Kids Crew interview Bill about his work, family life, and latest projects, and Bill performs songs and tells a story for us. We learn about his books, including the Charlie Bumpers series, and the book that kids might read as a class assignment, The Night of the Spade Foot Toads.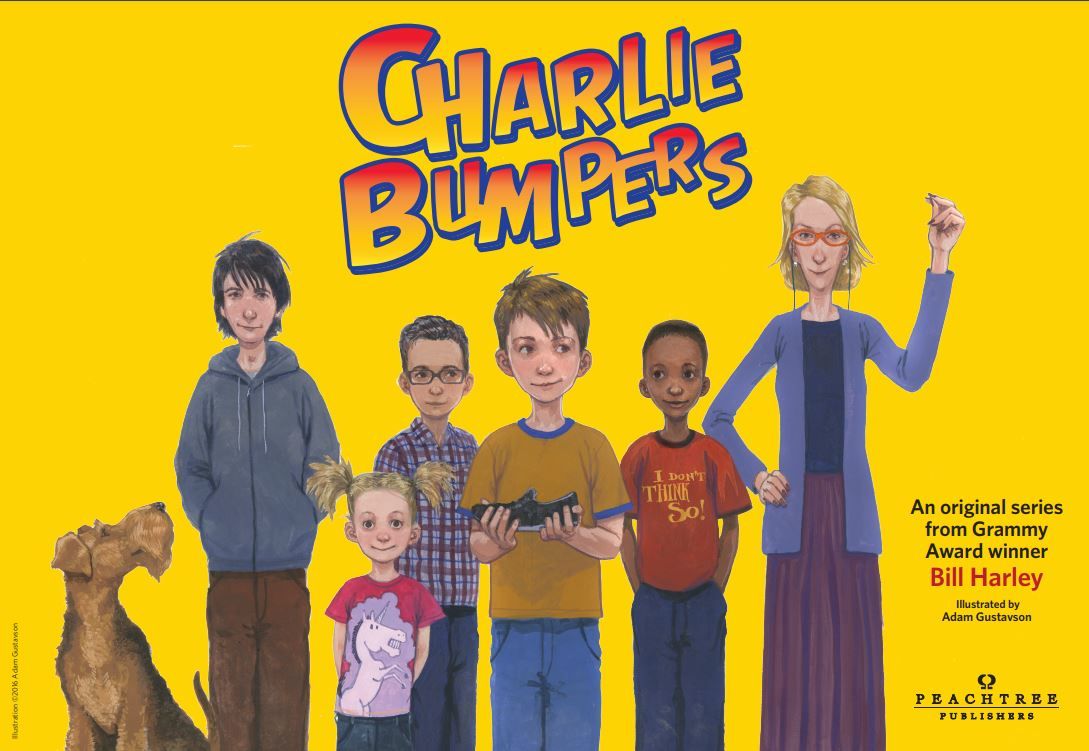 It's an hour of laughter, joy, and lightness for the whole family.
Learn more about Bill Harley at his website: BillHarley.com and find his music, stories and books.
Playlist: Bill Harley
| title | artist | album | label | duration |
| --- | --- | --- | --- | --- |
| I Don't Wanna Wait Anymore | Bill Harley | Live on The Children's Hour | The Children's Hour Inc. | 03:00 |
| Everybody's A Baby About Something | Bill Harley | Live on The Children's Hour | The Children's Hour Inc. | 03:00 |
| Mom and the Radio | Bill Harley | Down In the Backpack | 2001 Round River Records | 04:06 |
| The Teacher's Lounge | Bill Harley | Live on The Children's Hour | The Children's Hour Inc. | 12:44 |
| A Walk Around The Block | Bill Harley | Live on The Children's Hour | The Children's Hour Inc. | 04:25 |
| Black Socks | Bill Harley | Play It Again | 1999 Round River Records | 01:16 |
| Is Not, Is Too | Bill Harley | Live on The Children's Hour | The Children's Hour Inc. | 02:11 |
| Like to Sing | Bill Harley | Yes to Running! (Live) | 2008 Round River Music | 05:48 |
| Swimming | Bill Harley & Keith Munslow | It's Not Fair to Me | 2013 Bill Harley | 03:48 |