Podcast: Play in new window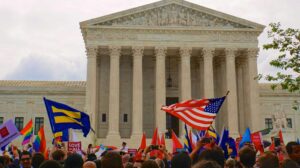 In the final episode of our series on the Bill of Rights, The Children's Hour focuses on the 8th, 9th and 10th Amendments. We learn with Micah McCoy from the ACLU New Mexico the meaning behind these amendments, and how we change our Constitution. Plus the kids in the Extinction Diaries cover what's going on with the coral reefs around the world. Mixed with great music and conversation, join us every week for The Children's Hour!
---
The Children's Hour is supported by the Cultural Services Department and the Urban Enhancement Trust Fund at the City of Albuquerque, city councilor Pat Davis, as well as Bernalillo County, New Mexico's Commission. This project is supported in part by an award from New Mexico Arts, a division of the Department of Cultural Affairs, and by the National Endowment for the Arts. We also have support from Electric Playhouse and numerous foundations also support our work including the Infinite Gesture Fund, The Limestone Fund, and The Laughing Buddha Fund. Thank you to our listeners who contribute to us through the Paypal Giving Fund, Paypal, and by subscribing to our podcasts on Patreon.
---
| duration | title | artist | album | label |
| --- | --- | --- | --- | --- |
| 04:18 | Bam Bam (feat. Toots & the Maytals) | Byron Lee & The Dragonaires | From Bam Bam to Cherry Oh! Baby | 2006 VP Records |
| 03:18 | We The People | Sandy Wilbur | single | Wilber |
| 02:28 | I'm in Trouble Again | Chumbawamba | WYSIWYG | 2000 Chumbawamba |
| 00:01 | We've All Got Rights | Paul Perry | Single | Paul Perry |
| 04:48 | Children Human Rights | Pedro Calero and Mili Vizcaino | Happy Learning English | Calero |
| 03:59 | Coral Reef | The Whizpops! | Sea Blue Sea | 2014 The Whizpops LLC |
| 02:39 | Baby Beluga | Raffi | Baby Beluga | 1996 Rounder Records Manufactured and distributed by Concord Music Group |
| 02:35 | Washington At Valley Forge | Dan Zanes | Giggling & Laughing: Silly Songs For Kids | This Compilation 2010 Music For Little People |
| 06:33 | Time Is Not Money | Wagogo | Familia y Amor | 2001 Wagogo |