Podcast: Play in new window
Subscribe: Apple Podcasts | RSS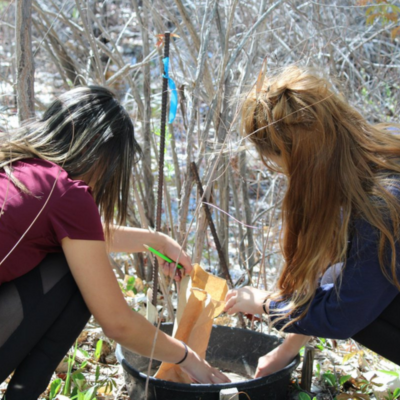 This episode comes with a free Learn-Along Guide that meets and cites US National Education Standards! Download & print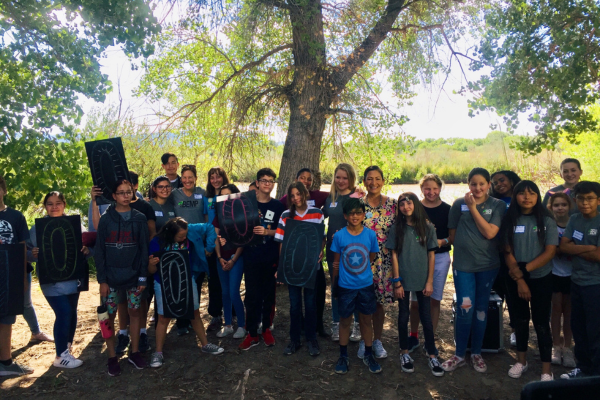 The Bosque Ecosystem Monitoring Program or BEMP, studies the riparian forest along the Rio Grande in New Mexico as it travels from Colorado's Rocky Mountains, down to the Gulf of Mexico in El Paso, Texas. Students in BEMP work with the program as part of their school science curriculum, taking multiple field trips to the bosque to collect data, from counting insects, to measuring leaf litter.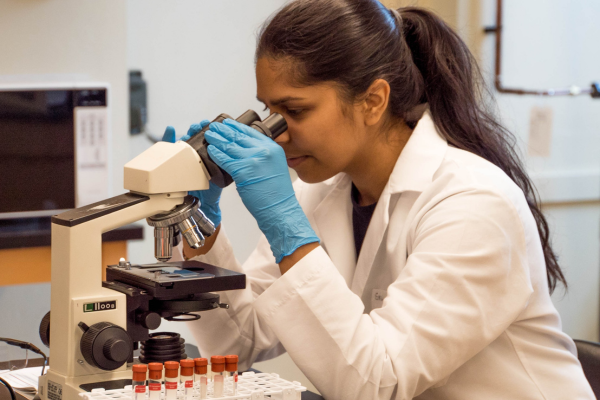 When the kids collect their data, they are participating in community science. In order for scientists to understand as much as possible about our climate, soil health, endangered species, weather, and so much more, they need to get as much information as possible. Members of every community are needed to collect certain kinds of data from wherever they may live. BEMP helps teachers make that effort part of a day at school.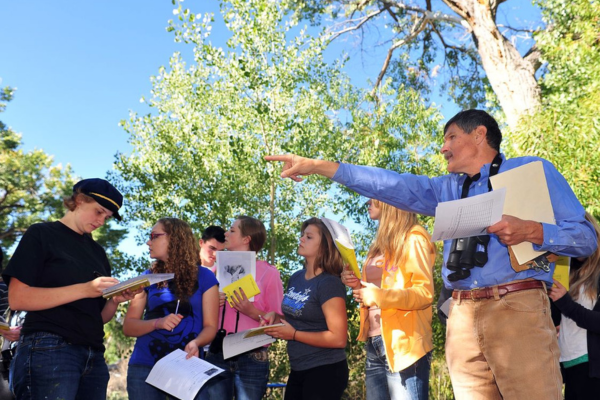 More than 100,000 New Mexican students have worked directly with BEMP, as of fall 2022. The video below describes what BEMP does, and we hear from students about what the work they do means to them, and to their communities.
You can learn a lot more about Community Science in our Learn-Along Guide that's posted above. Press the button and your download will start. This guide meets and cites US National Education Standards, and will expand on what we explored today on the show.
BEMP has also graciously provided the following learning modules.
This episode was produced by Katie Stone, our Executive Producer and our Senior Producer, Christina Stella. Our Learn-Along Guides are written by Jonathan Dunski, with help from Lorraine Archibald. Many thanks to Zoe Wadkins-Daniels for providing so many additional resources for us to share with our listeners.
©2023 The Children's Hour Inc.
Playlist: Community Science
| title | artist | album | label |
| --- | --- | --- | --- |
| Citizen Science | Monty Harper | Single | 2011 Monty Harper |
| Born to Do Science | Monty Harper | Songs from the Science Frontier | 2010 Monty Harper |
| Science | Nancy Stewart | Sing a Song of Science | 2022 1137837 Records DK |
| It's Just Common Sense | Folk Club Kids | Folk Club Kids | 2021 Folk Club Kids |
| Shenandoah | SalmonLiketheFish | Music for the Sleepy Traveler | 2017 762637 Records DK |
| We Know the Air Is There (Hi, Ho, Fiddle Dee Dee) | Cathy Fink & Marcy Marxer | Zoom a Little Zoom: A Ride Through Science | 2018 Community Music, Inc. |
| (I Wanna Be Like) Madam Curie | Renee & Jeremy | Science Fair | 2012 Spare the Rock Records LLC |
| City Life | Ketsa | single | 2020 Ketsa |
| Done with the Science Fair | The Not-Its! | Are You Listening? | 2016 Little Loopy Records |
| If Ya Don't Like Science (That's Fine) | The Deedle Deedle Dees | How to Fix America | 2021 Lloyd H. Miller |
| 5 Star | Ketsa | single | 2020 Ketsa |
| Thank You Science | Marsha and the Positrons & Claudia Robin Gunn | Thank You Science - Single | 2023 Shoeless Sheep Records |
| Mystical Science Librarian | The Dirty Sock Funtime Band | The Dirty Socks Come Clean | 2013 Dirty Sock Funtime Band, Inc. |
| We Work Well Together | Folk Club Kids | Folk Club Kids | 2021 Folk Club Kids |