Podcast: Play in new window
Subscribe: Apple Podcasts | RSS
The Covid-19 pandemic is still spreading in much of the United States, but how does that impact kids? The Kids Crew visit with New Mexico Department of Health Secretary Kathyleen Kunkel about the virus, learn how children can help us all get control of its creeping spread. Find out what makes a "super spreader" and how schools will be impacted by the deadly disease. Even though there's much uncertainty about the future, we get some answers from Secretary Kunkel. Plus we hear from the kids in the Extinction Diaries about what's going on with plants around the world. We also have a review of a series of kids books that are to help children normalize wearing face masks, Face Mask Fun With Hamilton by Renuka Christoph. All of this is mixed with great music, including new releases from Pierce Freelon, Suzanne Jamieson, Alastair Moock, EVT Kids, Lindsay Munroe, and more.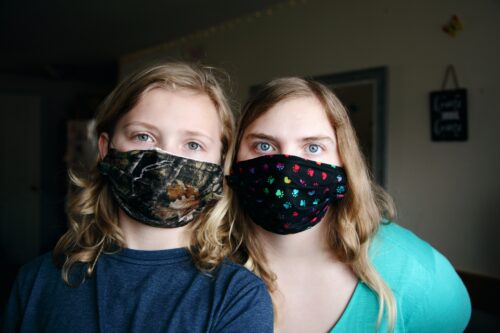 Isaac's review of Face Mask Fun With Hamilton book series is here:
Here are some tips for talking about difficult subjects with kids from Ryan Howard, Smart Parent Advice.
---
The Children's Hour is supported by the Cultural Services Department and the Urban Enhancement Trust Fund at the City of Albuquerque, city councilor Pat Davis, as well as Bernalillo County, New Mexico's Commission. This project is supported in part by an award from New Mexico Arts, a division of the Department of Cultural Affairs, and by the National Endowment for the Arts. We also have support from Electric Playhouse and numerous foundations also support our work including the Infinite Gesture Fund, The Limestone Fund, and The Laughing Buddha Fund. Thank you to our listeners who contribute to us through the Paypal Giving Fund, Paypal, and by subscribing to our podcasts on Patreon.
---
| duration | title | artist | album | label |
| --- | --- | --- | --- | --- |
| 02:58 | One Foot / Lead with Love (feat. Crys Matthews) | Alastair Moock | Be a Pain - An Album for Young (And Old) Leaders | 2020 Alastair Moock |
| 04:21 | Happy Feels | Suzanne Jamieson | Bounce | 2020 Pop Up City Records |
| 02:34 | Agua y Jabon | EVT Kids | Agua y Jabon - Single | 2020 668948 Records DK |
| 02:38 | Bubble | Pierce Freelon | D.A.D | 2020 Blackspace |
| 02:19 | Wash Your Hands | Mike Soloway | Hungry for Manners - Songs of Kindness, Politeness and Love | 2005 Pug Records |
| 02:58 | Mask Around Me | Drs. Bop 'N Pop | Mask Around Me - Single | 2020 1310122 Records DK |
| 03:34 | Hands | Aaron Nigel Smith & One World Chorus | Welcome to the Village! | 2012 Aya World Productions |
| 01:35 | Problem Solvers | Lindsay Munroe | I Am Kind | 2020 Troubadour Music Inc., Under exclusive license to Craft Recordings, a division of Concord. |
| 01:30 | Homeward Journey | Satish Vyas | Shaswat | 2001 Times Music |
| 03:10 | I've Got the World (For You) | Justin Roberts | Wild Life | 2020 Justin Roberts |