Podcast: Play in new window
Subscribe: Apple Podcasts | RSS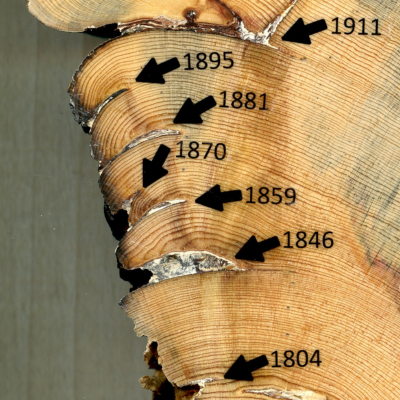 This episode comes with a hands-on Learn-Along guide which meets and cites US educational content standards for use in the classroom.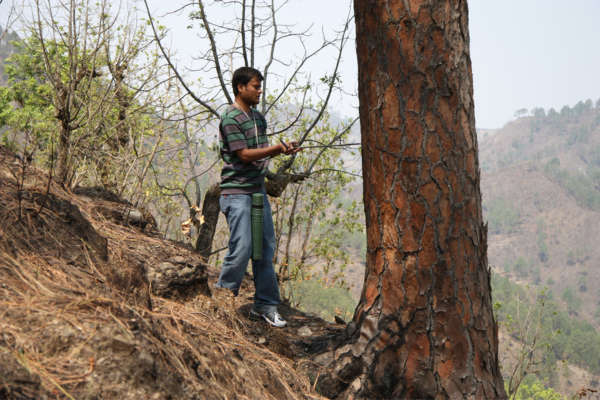 Dr. Peter M. Brown takes core samples from trees to analyze their age, but we learn much more than that when we study its rings. Scientists can tell a lot about climate, fires, and even human or animal scarring. Tree Rings are nature's notebooks, documenting the events of the years and storing that information in the libraries of their trunks.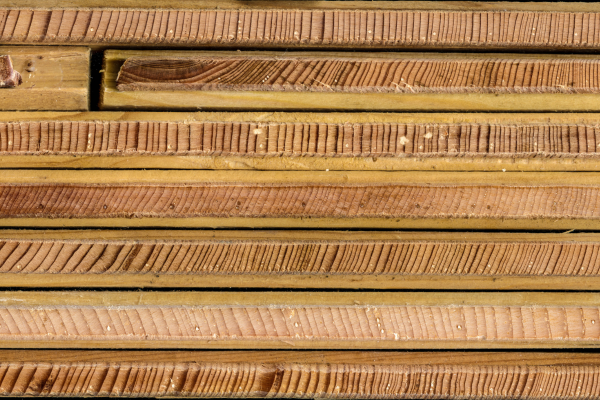 Some trees are older than others, yet do not look as old as they really are. Bristlecone pines are the oldest trees on record, dating back more than 5000 years. But in another episode of The Children's Hour called Forests, we learn that some seemingly small creasote "bushes" are actually more than 10,000 year old trees.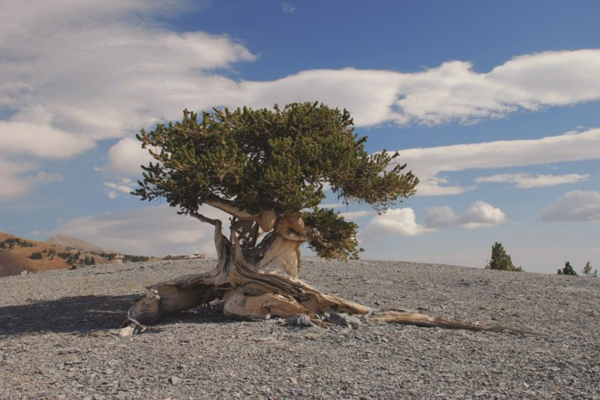 That's a photo of a bristlecone pine tree, located in the southwestern deserts of the United States. Learn a lot more about dendrochronology in our Learn-Along Guide that meets and cites US National education standards. Our Learn-Along guide includes even more information, links, and activities to better understand dendrochronology.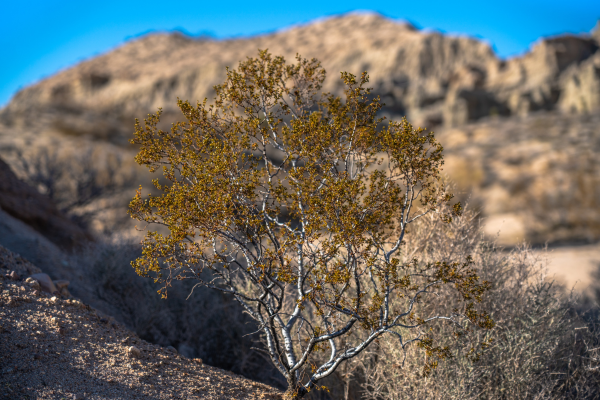 This episode was produced by Katie Stone, our Executive Producer and our Senior Producer, Christina Stella, with live engineering by Chad Scheer. Our Learn-Along Guides are written by Jonathan Dunski. Many thanks to Dr. Peter M. Brown for providing so many additional resources for us to share with our listeners.
©2023 The Children's Hour Inc.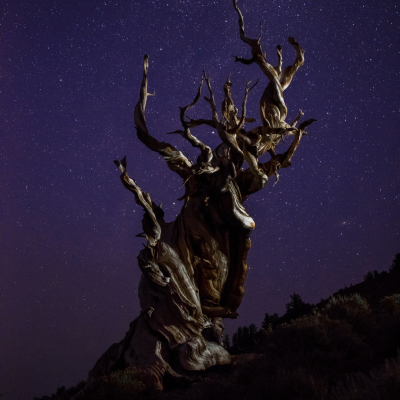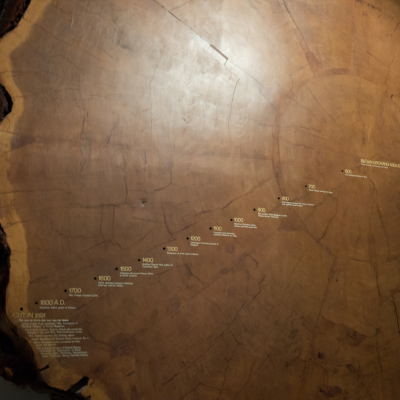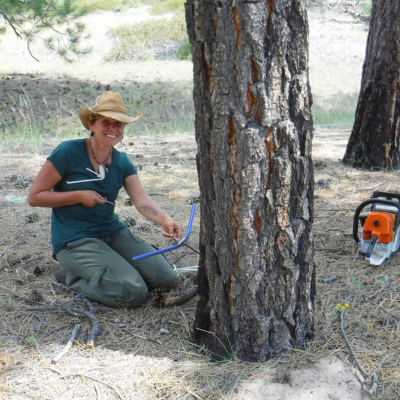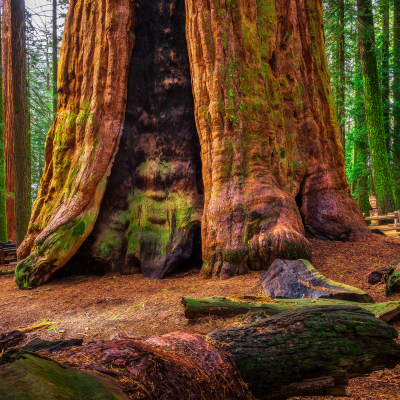 Playlist: Dating Trees
| title | artist | album |
| --- | --- | --- |
| The Old Tree | Round Mountain | Truth and Darkness |
| Happy Birthday, Trees! | Brady Rymer and the Little Band That Could | Happy Birthday, Trees! - Single |
| This Old Tree | Tanya Savory | Where We Live |
| Old Oak Tree | Kid Kaleidoscope | The Adventures of Kid Kaleidoscope |
| Live-it | Ketsa | single |
| Count Your Rings | Billy Kelly & Molly Ledford | Trees |
| Great Grandmother Tree | The Okee Dokee Brothers | Winterland |
| Little Tree | Levity Beet | Little Tree - Single |
| Bossa In My Heart | Serge | Quadrado |
| Lemon Tree | Peter, Paul & Mary | The Very Best of Peter, Paul and Mary |
| Grandfather Tree | Claudia Robin Gunn | Sing Through The Year - A Little Wild Childhood |
| Steppin' In | Podington Bear | The Box Set |
| Trees | Green Chili Jam Band | Magic Bike |
| The Old Oak Tree | Farmer Jason | Rockin' in the Forest With Farmer Jason |