Podcast: Play in new window
Subscribe: Apple Podcasts | RSS
2022 Grammy nominee for Best Children's, Divinity Roxx is a superstar bassist, and longtime member of Beyoncé's touring band. This time on The Children's Hour, she guest deejays the show, and answers all of our many questions about life as a rockstar.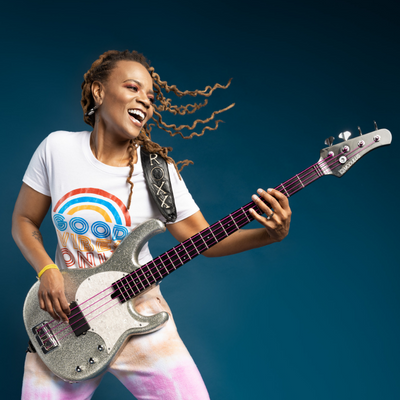 We learn about her "late start" as a musician, and how the love of an instrument can lead a person down a magical path. We also hear about what it was like to perform at the White House, and rock on stage with Beyoncé.
Divinity Roxx has a new kids' release called Ready, Set, Go! that motivates young people to get up and move, as well as listen to their mamas, is up for a Grammy!
We're thrilled to be joined by an up and coming legend of the Kindie children's music world, Divinity Roxx.
Divinity has chosen our playlist, which is a showcase of great black musical artists from across the spectrum of genres and years.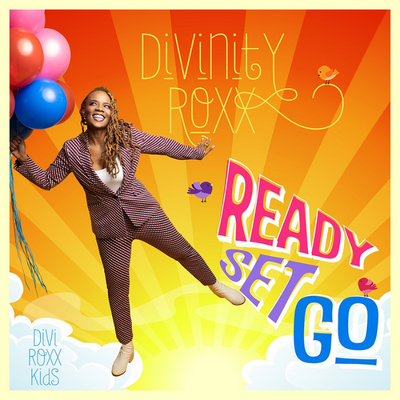 | title | artist | album | label | duration |
| --- | --- | --- | --- | --- |
| One Love / People Get Ready | Bob Marley & The Wailers | Legend: The Best of Bob Marley and the Wailers (Remastered) | This Compilation 2002 The Island Def Jam Music Group | 02:52 |
| Feeling Good (feat. FYUTCH) | Divi Roxx Kids & Divinity Roxx | Ready Set Go! | 2021 IROXX ENTERTAINMENT | 02:55 |
| Me and My Bass Guitar | Victor Wooten | Live In America | 2001 Compass Records | 03:04 |
| Halo | Beyonce | I Am... Sasha Fierce | 2008 SONY BMG MUSIC ENTERTAINMENT | 01:37 |
| Funky | Dan Yan-Kee | Jazzz! | 2020 Dan Yan-Kee | 01:00 |
| My Own Drum (Remix) [with Missy Elliott] | Ynairaly Simo | Vivo (Original Motion Picture Soundtrack) | Under exclusive license to Atlantic Recording Corporation, 2021 Sony Pictures Animation, Inc. | 02:57 |
| Ready Set Go! | Divi Roxx Kids & Divinity Roxx | Ready Set Go! | 2021 IROXX ENTERTAINMENT | 02:51 |
| We Are | Divinity Roxx | Impossible | 2016 iRoxx Entertainment | 03:50 |
| Boogie Oogie Oogie (Single Version 2) | A Taste of Honey | A Taste of Honey | 2006 Capitol Records, LLC | 02:08 |
| The Ragtime Dance | Scott Joplin | The Entertainer - Classic Ragtime from Rare Piano Rolls | 2003 Shout! Factory, a Division of Retropolis, LLC | 00:55 |
| You Are Not Alone | Alphabet Rockers | You Are Not Alone - Single | 2022 School Time Music LLC | 03:23 |
| Be Yourself | Divi Roxx Kids & Divinity Roxx | Ready Set Go! | 2021 IROXX ENTERTAINMENT | 02:30 |
| Family Reunion (feat. Divinity Roxx) | FYUTCH | All One Tribe | 2021 Aya World Productions | 03:19 |
| Moodswing | Podington Bear | The Box Set | 2008 HUSH | 00:51 |
| Best Day Ever | SaulPaul | Okay to Be Different | 2021 8 POUND GORILLA RECORDS | 01:42 |