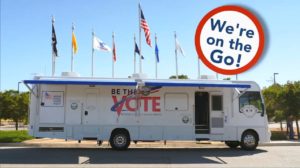 How do elections work? Bernalillo County Clerk Linda Stover explains the whole process.
Also, what happens when three field reporters head into the Rio Grande Community Farm corn maze? They get lost!
With music by Dana Lyons, Elizabeth Mitchell, Peter Lenton and Friends, Raffi, The Citizens' Band, Grady Tate, Big Bird, and The Handsome Family.