Podcast: Play in new window
Subscribe: RSS
This time on The Children's Hour, we hear from kids who participated in summertime outdoor learning programs with Environmental Education of New Mexico about the importance of being outside to learn new things.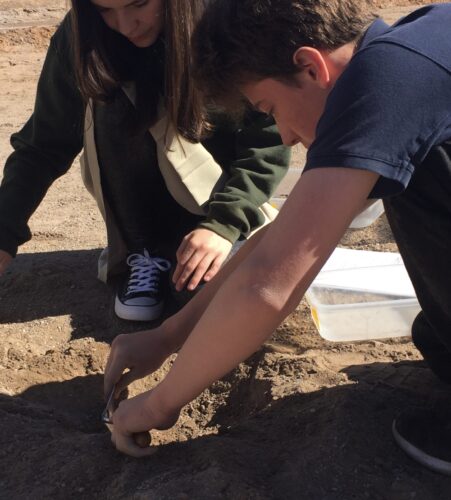 Find out about EENM's plan
Every Kid, Every Day, Every Way
to get outdoor learning incorporated into New Mexico school curriculum.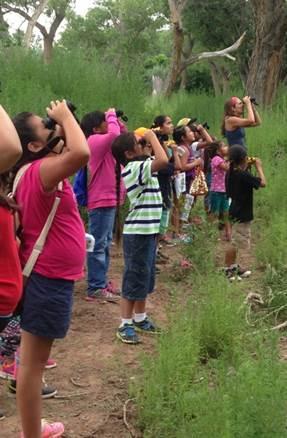 Then we meet kids from Mrs. Dawson's 4th grade classroom at Valle Vista Elementary. These students got to go birdwatching one day a week for a whole school year. Learn about how this impacted them.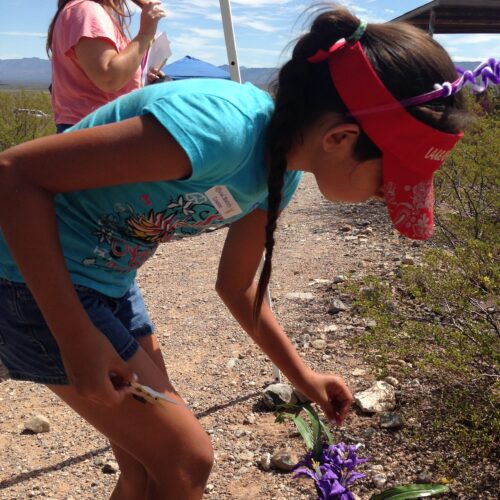 This episode has a learning guide!
CLICK HERE
to download it!
Playlist Every Kid Outside
| title | artist | album | label | duration |
| --- | --- | --- | --- | --- |
| Sweet Nectarine | Ben Tatar and the Tatar Tots | Seconds | 2021 Ben Tatar Music | 02:03 |
| School of the Wild | The Missoula Coyote Choir & Friends | Ask the Planet | 2009 The Biomimicry Institute | 03:48 |
| We Know | Ketsa | Single | 2021 Ketsa – FMA | 02:40 |
| Outside | The Bazillions | On the Bright Side | 2015 Adam Marshall | 02:15 |
| Life-Of-An-Empath | Ketsa | single | 2021 Ketsa | 02:17 |
| I Love the Outdoors | Palo Colorado | Let There Be Peace On Earth | 2009 Jan-Lee Music | 02:36 |
| Be Outside | Jazzy Ash | Good Foot – EP | 2020 Ashli St Armant | 01:05 |
| Easy Easy | Crowander | Acoustic Miniband | 2019 Crowander | 01:17 |
| Beautiful Day | Lyre le Temps | Outside the Box | 2013 French Gramm / Believe Recordings | 02:56 |
| Vulture | Artichoke | 26 Animals | 2009 greeen | 02:48 |
| Little Bird, Little Bird | Elizabeth Mitchell | You Are My Little Bird | 2006 Smithsonian Folkways Recordings | 02:28 |
| Mother Nature's Son | Aaron Nigel Smith & One World Chorus | Welcome to the Village! | 2012 Aya World Productions | 02:31 |
| Birdhouse | Uncle Jumbo | Garden Groove | 2019 Jumbo Life | 01:41 |
| Green Iver | Ari De Niro | Jules Lives | 2016 Pete Ho | 00:28 |
| Outside! | Hopalong Andrew | Howdy Do! Songs of the Urban Cowpoke | 2018 Andrew Vladeck | 02:06 |
| Walk Outside | Dan Crow | A Friend, a Laugh, a Walk In the Woods | 2005 Kidztown Productions | 03:21 |
| Idle Ways | Blue Dot Sessions | Duck Lake | 2018 Blue Dot Sessions | 02:08 |
| Yoho (The Hiking Song) | Peter Lenton and Friends | Proud Like a Mountain (Deluxe Version) | 2010 Peter Jonathan Lenton | 01:58 |
| Big Rock Candy Mountain | Gordie Crazylegs MacKeeman | Folk for Little Folk, Vol.1 | 2021 Gordie Crazylegs MacKeeman | 02:34 |