Songs of a New Mexican Childhood
Traditional Southwest Hispanic folk music includes many beloved children's songs. An expert in New Mexico folklore and music, Dr. Enrique Lamadrid shares songs and their stories of a traditional New Mexican childhood. Sing along with us!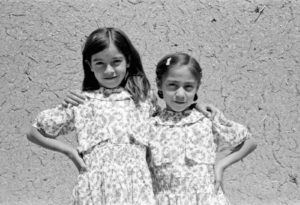 We featured music by the UNM Farrolitos Choir and UNM Lobitos Choir, both part of UNM Music Prep program, under the direction of Julia Church Hoffman. We also had music by Elizabeth Mitchell and Suni Paz, the Okee Dokee Brothers from the compilation release Hold Tight, Shine Bright benefitting Raices. Lin Manuel Miranda and Mandy Gonzales from the benefit release Singing You Home: Children's Songs for Family Reunification, Mister Felípe, and Perla Batalla's version of Las Mañanitas.