Podcast: Play in new window
Subscribe: Apple Podcasts | RSS
What is a State Governor's job, and how do her decisions impact kids? The Children's Hour kids crew members Lila and Sienna Allen sat down with New Mexico Governor Michelle Lujan Grisham to find out what her plan is to improve the lives of children across our state. Learn what's going to happen with state assessment tests, and what her plans are for addressing climate change.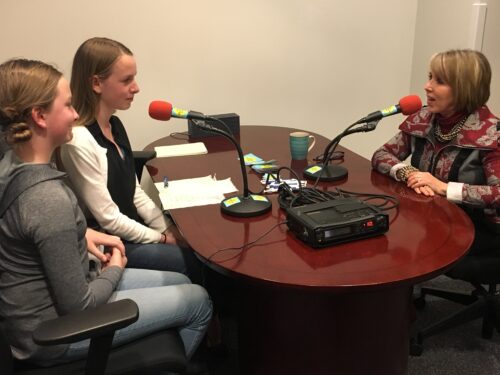 Plus, they flitter and flutter, but how much do you really know about butterflies? As spring is approaching, we thought it was a good time to learn everything we can so that we can help these majestic creatures thrive with our friends from Celebrate Planet Earth. 
With Music by MeeWee, Jessica Harper, Pink Martini, In The Nick of Time, and Uncle Neptune.