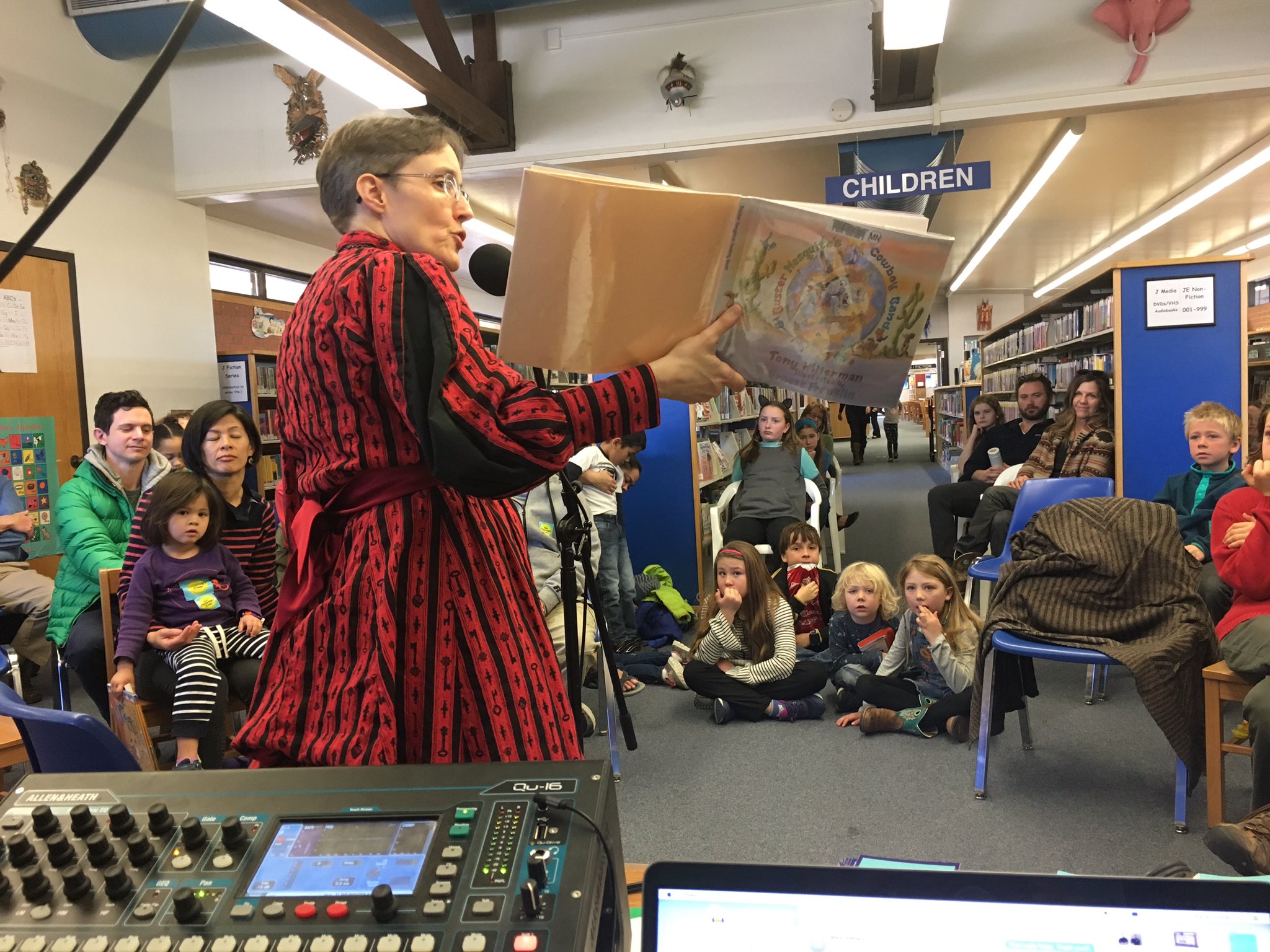 Live At The Tony Hillerman Library
Enjoy our live broadcast from the Tony Hillerman Branch Library in Albuquerque. Daughter Anne Hillerman explained why we named a library after author Tony Hillerman. We had live original music from Sage Harrington kids in the Bosque Song School. Librarian Laura Metzler read us Tony Hillerman's "Buster Mesquite's Cowboy Band" and we learned about the Albuquerque Rose Garden, home to more than 1000 roses.
With music by Two of a Kind, Jeffrey James Harvey, They Might Be Giants, Noga Vilozny, Lisa Loeb and Ralph Covert.