Podcast: Play in new window
Subscribe: Apple Podcasts | RSS
This time on The Children's Hour, we're joined by 5 time Grammy nominee, 9 time Parents Choice Gold winner, the legendary children's musician, Justin Roberts. The Kids Crew chat with him about his music, influences, and musical habits.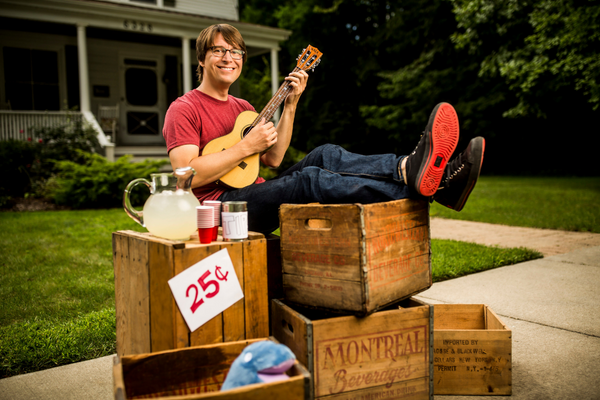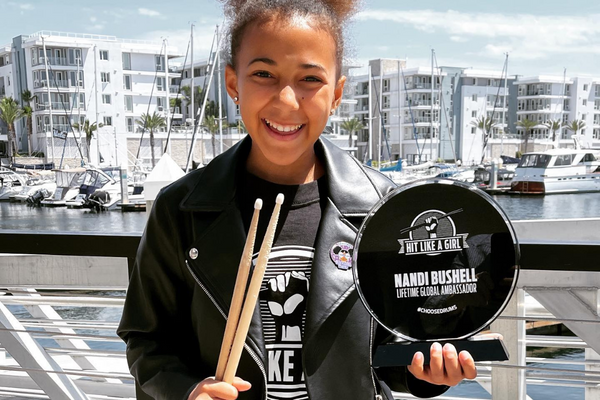 Then, in honor of Women's History Month, The Children's Hour is partnering with Rebel Girls to bring stories of amazing girls and women in history. Today we learn about the superstar drummer, Nandi Bushell from South Africa. At 12 years old, Nandi has taken the rock world by storm. Check out her epic drum battle with David Grohl from the Foofighters.
Justin Roberts was our guest deejay, and selected most of our music this week. Join us for a rocking Children's Hour!
Produced and recorded online and at the Sunspot Solar Studio in Albuquerque, New Mexico by Katie Stone.
© 2023 The Children's Hour Inc.
Playlist: Justin-Roberts
| title | artist | album | label |
| --- | --- | --- | --- |
| Everybody Get on Board | Justin Roberts | Space Cadet | 2022 Carpet Square Music |
| Dad Caught Stars | Justin Roberts | Not Naptime | 2002 Justin Roberts |
| Three Is A Magic Number | Bob Dorough | Magic Carpet | 2022 UMG Recordings, Inc. FP |
| The Farmer and the Queen | Shel Silverstein | Where the Sidewalk Ends | 1984, 2000 Sony Music Entertainment Inc. |
| I Have Been a Unicorn | Justin Roberts | Space Cadet | 2022 Carpet Square Music |
| Latin | Crowander | Music of the World | 2021 Crowander |
| Let It Come, Let It Go (feat. Sonia De Los Santos, Dan Zanes, Claudia Eliaza & John Foti) | Elena Moon Park | Unhurried Journey | 2020 Elena Moon Park |
| If You Should Dig | Justin Roberts | Space Cadet | 2022 Carpet Square Music |
| Song For Australia | Rick Scott | Making Faces | 2010 Grand PooBah Music |
| Are We There Yet? | Trout Fishing in America | inFINity | 2001 Trout Records |
| Miss Mary Mack | Ella Jenkins | Songs Children Love to Sing | 1996 Smithsonian Folkways Recordings |
| Nature Kid | Podington Bear | The Box Set | 2008 HUSH |
| Arriba Means up! | Dan Zanes, Claudia Zanes & Dan + Claudia Zanes | Let Love Be Your Guide | 2021 Smithsonian Folkways Recordings |
| From Scratch | Cathy Fink & Marcy Marxer | Dancin' in the Kitchen (feat. The Savoy Family Cajun Band, Cherish the Ladies, Riders In the Sky, Andy Offutt Irwin, Kim Harris, Reggie Harris, Greg Canote & Jere Canote) | 2015 Community Music, Inc. |
| Soul Sale | Ketsa | Given Taken | 2021 Ketsa Reiki Music |
| Women of the Blues (feat. Ivy Ford) | Wendy and DB | Into the Little Blue House | 2022 8 Pound Gorilla Records |