Podcast: Play in new window
Subscribe: Apple Podcasts | RSS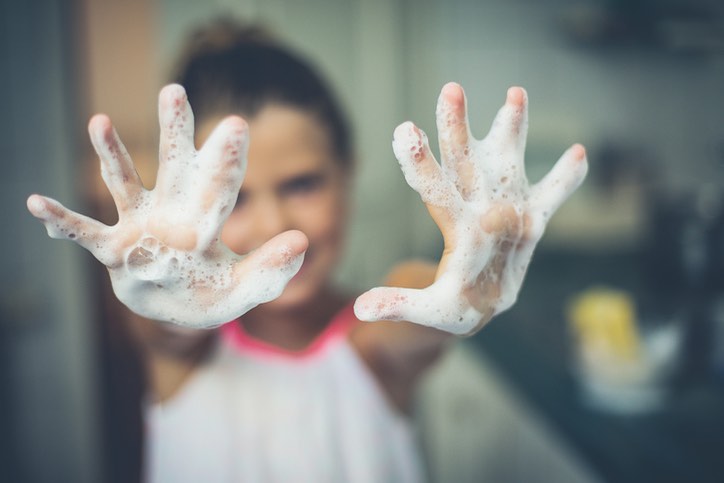 This week on The Children's Hour, kids take on Covid-19. We talk with Dr. Anthony Fleg from UNM Family Practice and the Native Health Initiative, and he offers his tips for reducing our stress and anxiety. Plus kids from our listening audience and crew share how they're coping with being out of school, and practicing social distancing. We also hear from a school social worker Ruth Graunke about strategies to stay calm in crisis, and we visit with Alice Lu McCoy, from the New Mexico Developmental Disabilities Planning Council about making an extra effort to connect with kids and adults who are living in residential facilities.
Visit Ruth Graunke's webpage with tips and strategies for helping kids cope with the repercussions of Covid-19.
Learn more about the NMDDPC #SmilesAcrossMiles program.
This site has tons of great information on talking with kids about Covid-19.
| | | | | |
| --- | --- | --- | --- | --- |
| 03:51 | Wash Your Hands | Bill Harley | Wash Your Hands - Single | 2009 Bill Harley |
| 02:34 | Glad You're Here | Justin Roberts | Wild Life | 2020 Justin Roberts |
| 02:47 | Everyone | Elizabeth Mitchell | Blue Clouds | 2012 Smithsonian Folkways Recordings |
| 03:09 | Nobody Likes Viruses and Germs | Marsha Goodman-Wood | Gravity Vacation | 2012 Marsha Goodman-Wood |
| 02:46 | With a Little Help From My Friends | George Chadwick, Henry Chadwick, Tasia McIntyre-Bader & Kaila McIntyre-Bader | All You Need Is Love: Beatles Songs For Kids | This Compilation 1999 Music For Little People |
| 02:58 | Lavate Las Manos | EVT Kids | Lavate Las Manos - Single | 2020 668948 Records DK |
| 03:21 | Don't Let Us Get Sick | Joe West and the Santa Fe Revue | Blood Red Velvet | 2013 Joe West |