Podcast: Play in new window
Subscribe: Apple Podcasts | RSS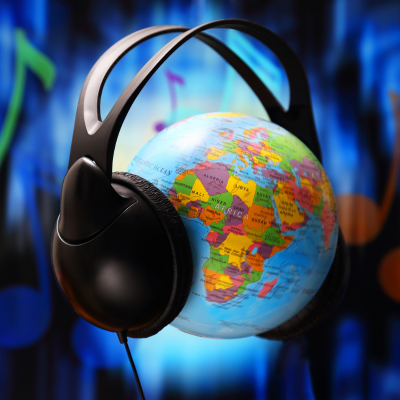 Get into the world groove with The Children's Hour as we explore global music for kids. We hear some radio debuts of songs that teach, inspire, and entertain, performed by musicians from around the world. Join us for a musical exploration of global music for kids!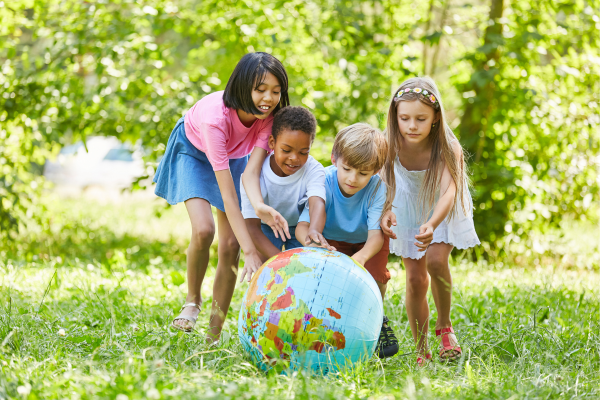 Music around the world inspires, educates and gets our bodies moving. We hear many songs illustrating the diversity of global music, including a lullaby out of Ukrainian quartet, DakhaBrakha.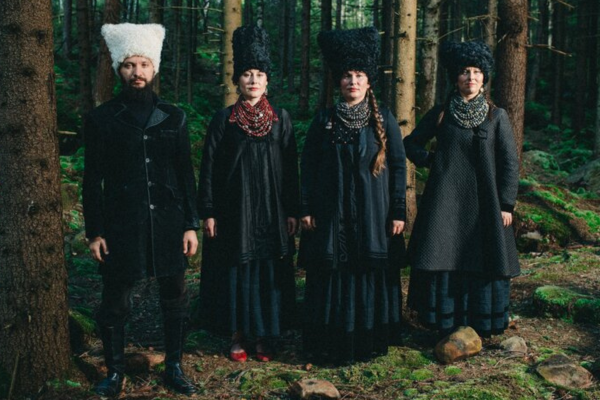 The United States Poet Laureate of 2019 – 2022, Joy Harjo, the first Indigenous American to hold that position. Not only is she an amazing poet, she is also an accomplished musician. Hear her perform her poem Remember with world renowned oud master, Rahim AlHaj, an Iraqi refugee living in New Mexico.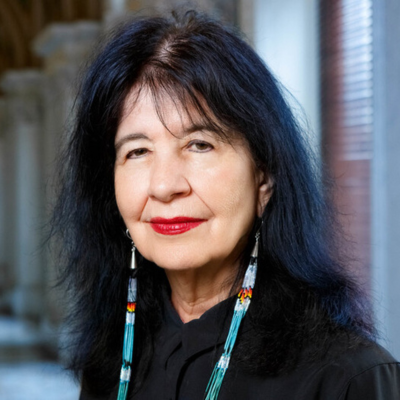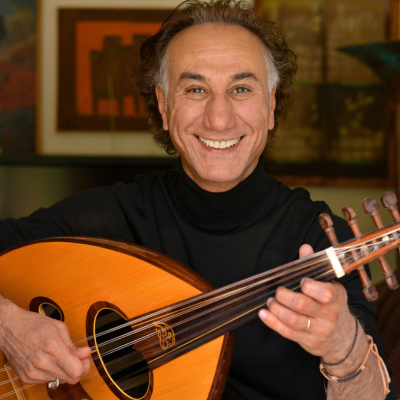 We also get captivated by the bizarre sounds of the mouth harp, as performed by a Mongolian folk band, and then we hear a traditional Tuvan song demonstrating the haunting, whistling of overtone singing.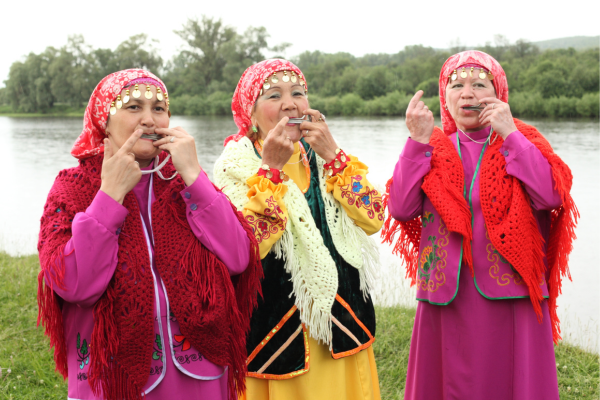 There is a lot more music on this show highlighting children's musicians, kid performers, and music to inspire children to learn more about our world and the amazing people who live on this planet. Celebrate Kids Global Music with us on The Children's Hour!
This episode was written and produced by Katie Stone, with help from our Senior Producer, Christina Stella. Many thanks to the musicians who share their work with us to help educate children about diversity, culture, and celebrate our differences.
© 2023 The Children's Hour Inc.
Playlist: Kids Global Music
| title | artist | album |
| --- | --- | --- |
| Our Street | Formidable Vegetable | Garbage Guts - EP |
| Tararum Pumpum | Falu | Falu's Bazaar |
| Footie Footie (Tom Hark) [feat. Paul Petersen] | The Zig Zags | Footie Footie (Tom Hark) [feat. Paul Petersen] - Single |
| Rikitikitavi | Faraualla | Sospiro |
| Morning Light | Dakha Brakha | Morning Light - Single |
| Soft Inspiration | Scott Holmes Music | Inspiring Background Music |
| Berceuse | Lokua Kanza | Story of the Sky |
| Remember | Joy Harjo | I Pray for My Enemies |
| Zuni Friendship Song | Chester Mahooty | Talking Spirits |
| Repne, Kalinke | Folk Scat | Folk Scat |
| Epo I Tai Tai E | Nico & Morlunah | World Music Party! |
| Chen Wen Wen Chona - Polka | Elvin Kelly y Los Reyes | Waila! |
| Alo Alo | Marisa | Brazilian Playground |
| Boys and Girls | Joe And Marcia (Higgs) Together | Roots Combination |
| Taniets olienia | various | Buryat, Mongolian, Tuva And Yakut Songs And Music |
| Shutlivaia Tuvinskaia | Various | Buryat, Mongolian, Tuva And Yakut Songs And Music |
| Bongo Bong | Manu Chao | The Next Best Thing (Music from the Motion Picture) |
| Allez allez allez | Camille | Ilo Veyou |