Podcast: Play in new window
Subscribe: Apple Podcasts | RSS
Kids are online so much of their lives these days, so we wanted to learn more about internet safety and security. With us on this episode of The Children's Hour is award winning novelist and technologist Cory Doctorow. The Kids Crew learn about privacy and how to keep theirs when going online. Learn more tips for kids to stay safe online!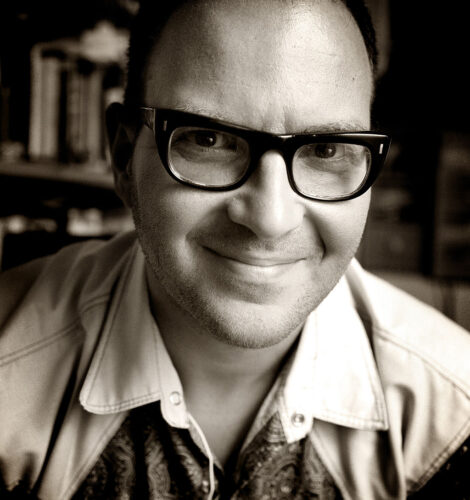 Then we meet the producers and creators of The Rez, a podcast series out of the United Kingdom with a goal to make kindness a habit for children. Meet "Professor of Kindness" Dr. Robin Bannerjee from Sussex University, along with the show's executive producer Martin Spinelli.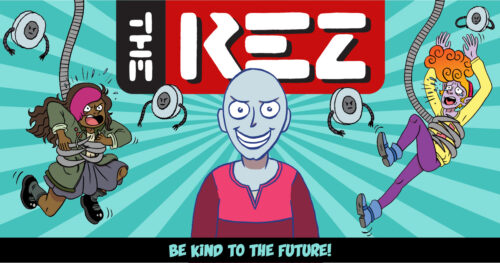 Caid from our Kids Crew has a book review of Cory Doctorow's graphic novel In Real Life, and the whole show is mixed with excellent music.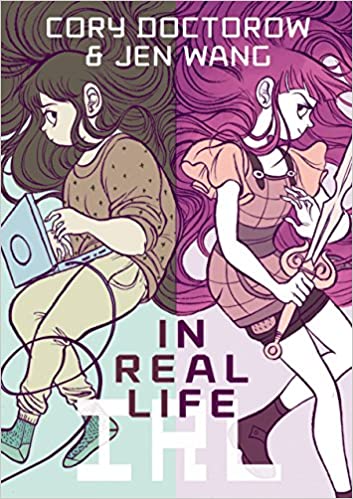 Join us for an hour of educational entertainment. You might just learn something new!
Playlist Kids Online
| title | artist | album | duration | label |
| --- | --- | --- | --- | --- |
| You Can't Learn It All On the Internet | Nick Bayard | Wishing Well | 02:31 | 2014 Nick Bayard |
| Put Down That Smartphone | Danny Weinkauf | Totally Osome! | 02:00 | 2017 Danny Weinkauf |
| Don't Put Your Business On the Internet | Uncle Devin | Drum Tales! | 03:55 | 2012 The Uncle Devin Show, LLC |
| Typewriter Concerto in D Major (I. Allegro vivace) | In Spe | Typewriter Concerto In D Major | 01:46 | 1985 Musea |
| Drop Your Phone (feat. Cam Zoller As Gino the Giraffe) | Paul Runalls & Chris Atkinson | Drop Your Phone (feat. Cam Zoller As Gino the Giraffe) - Single | 02:46 | 2019 565063 Records DK |
| Can I Play | Ketsa | Creative Centre | 01:12 | 2020 - FML - Ketsa |
| Caught in the Screen | Secret Agent 23 Skidoo | The Perfect Quirk | 03:14 | 2014 Underground Playground Records |
| Screen Time | Animal Farm | We Are One | 00:51 | 2018 Animal Farm |
| It's Cool to Be Kind | Sonshine and Broccoli | It's Cool to Be Kind | 02:17 | 2018 Sonshine and Broccoli |
| Cookies | Keller Williams featuring Fareed Haque | Dream (Bonus Track Version) | 00:46 | 2007 SCI Fidelity Records |
| Be Safe Online | One More Song | Gimme That Music! | 02:54 | 2020 One More Song |
| Surf the Web | The Polkadots | Techno Tour | 02:16 | 2010 The Polkadots |
| Mixolydian | Xylo-Ziko | Mode | 01:02 | 2020 FMA Xylo-Ziko |
| I Like It | GMC Beats | single | 02:29 | 2016 Webwise Ireland |
| Turn Off Your Phone | Ian Bodi and Kathleen Martin | single | 03:19 | 2015 FMA Bodi - Martin |
| Take Time In Life | VooDoo Katz | VooDoo Katz | 03:33 | 2003 VooDoo Katz |