Podcast: Play in new window
Subscribe: Apple Podcasts | RSS
This week on The Children's Hour meet kids who are standing up to demand adults take action on the issues that directly impact their lives. We'll be joined by Our Children's Trust attorney Nate Bellinger, and the crew talks with Mica Kantor, a 12 year old plaintiff in a case against the Montana government over the state's inaction on climate change.
We have an update about the Montana case. March 24, 2023: NY Times cover story.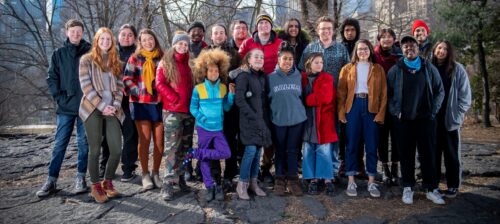 Kids Crew members Julia and Kaia will teach us about Greta Thunberg and her Fridays For Future campaign.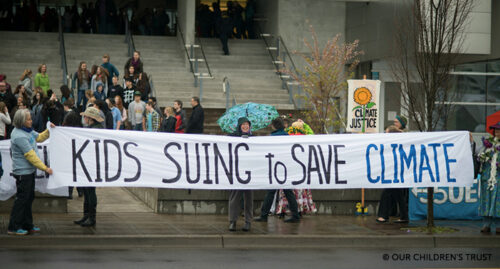 Then the kids in the Extinction Diaries are sounding the alarm about the collapse of insect populations worldwide.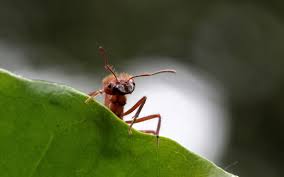 Kids make a difference every week on The Children's Hour! Learn with us.
Kids Save The World Playlist
| title | artist | album | duration | label |
| --- | --- | --- | --- | --- |
| Love | Katie Ha Ha Ha & Dean Jones | Love - Single | 02:38 | 2021 Katie Ha Ha Ha |
| Let's Get Started | Rabbit | Happiness Is Simple | 02:52 | 2021 8 POUND GORILLA RECORDS |
| Exploding Trains | Aji & Adonis Piper | single | 02:00 | Aji Piper |
| Good Humans | Megan Schoenbohm | You Are Enough | 01:47 | 2019 Megan Schoenbohm |
| Earthling | Wookiefoot | Ready or Not... | 03:57 | 2012 Wookiefoot |
| Then the Kids Took Over | They Might Be Giants (For Kids) | Why? | 02:25 | 2015 Idlewild Recordings |
| Sun Hope | Ketsa | single | 01:18 | Ketsa |
| Greta Says | Jumpin' jamie | Never Mind the Blocks: Here's Jumpin' Jamie | 03:49 | 2020 Jumpin' Jamie |
| Cool Reggae Party | Juanitos | Soul Africa | 01:05 | Juanitos |
| Solartopia | Pete Seeger | Tomorrow's Children | 03:52 | Appleseed Records |
| You Don't Need Ears to Listen | Walkin' Jim Stoltz | A Kid for the Wild | 03:32 | 1990 Wild Wind Records |
| The Recycle Song | Gaye Adegbalola | Blues in All Flavors | 03:26 | 2012 Gaye Adegbalola |
| Planet Protectors | The Chickadees | The Froggy Hop | 03:44 | 2014 The Chickadees |
| The Peace Song | Lucy Kalantari & the Jazz Cats | All the Sounds | 01:40 | 2018 Lucy Kalantari |