Podcast: Play in new window
Subscribe: Apple Podcasts | RSS
This week on The Children's Hour, Katie and the Crew learn about the Little Free Library network with Shelby King, program director and coordinator of the Impact Library Program.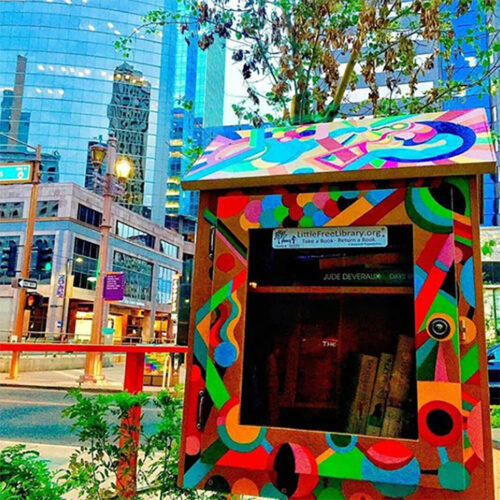 Little Free Library is based in St. Paul Minnesota, but has over 100,000 Libraries in over 100 countries. More than 200,000,000 books have been shared through Little Free Libraries worldwide.
Their program champions access to all, diversity through their Read in Color Program, and working with the community.
Find the nearest Little Free Library near you and find plans and help to create your own!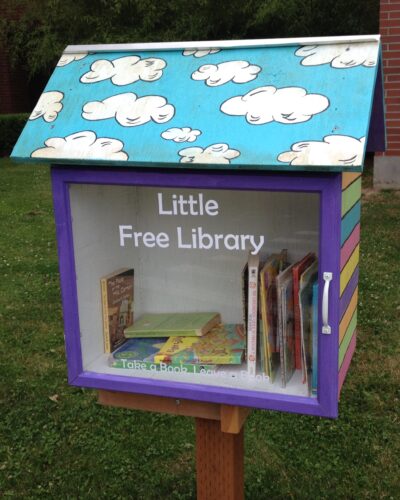 Airdrie reviews Rowen And The Rascal Lion, and Evan gives us a review of A Wolf Called Wander.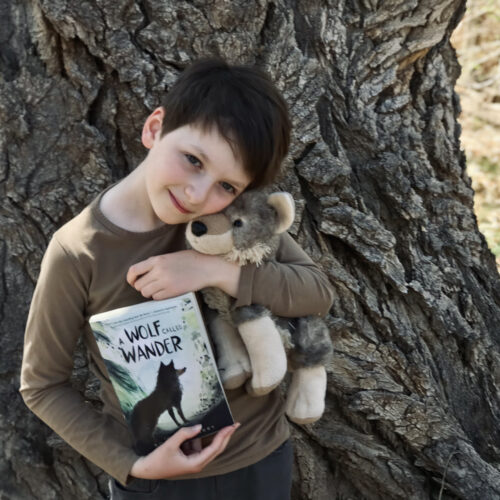 Plus the kids in the Extinction Diaries educate us about the critically endangered Maui dolphin.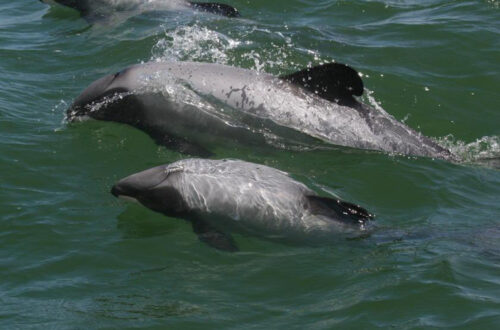 Mixed with excellent music celebrating books, libraries, and reading.
Little Free Libraries Playlist
| title | artist | album | duration | label |
| --- | --- | --- | --- | --- |
| Library | Stuart Stotts & Tom Pease | Pass It on Down, Vol. 1 | 02:30 | 2021 Stuart Stotts and Tom Pease |
| Little Free Library | Jack Pearson | Googolplex & Other Numbers | 03:12 | 2013 Jack Pearson |
| At Your Library | Bill Harley | I Wanna Play | 03:16 | 2007 Round River Records |
| Skip In My Step | Scott Holmes | Happy Music | 01:30 | FMA - Scott Holmes |
| Read a Book (Converging Song) [feat. Billy Jonas] | Two of a Kind | Sing Me Your Story | 01:37 | 2012 Two of a Kind |
| Little Free Library Song | Reed Grimm | Single | 03:51 | Little Free Library |
| Every Book I Read | Turtle Dance Music | It's Gonna Be a Good Day | 01:36 | 2018 861958 Records DK |
| Read | Katie Dwyer Music | Music Makes Me Happy | 01:04 | 2020 Katie Dwyer Music |
| Roots & Branches | Alison Faith Levy | You Are Magic | 00:49 | 2021 Alison Faith Levy |
| Another Day | Ketsa | Goodnight Sunlight | 01:05 | 2020 FMA - Ketsa |
| More Books for Me | Mister G | The Bossy E | 02:12 | 2014 Mister G |
| Mixolydian | Xylo-Ziko | Mode | 01:18 | 2021 FMA - Xylo-Ziko |
| Vamos Todos a Leer | Los Patita de Perro | Los Derechos de los Ninos | 02:20 | 2003 Fonarte Latino, S.A. de C.V. |
| El delfin | Juan Luis Dammert | Como te vaca | 03:49 | 2000 Juan Luis Dammert |
| Going to the Library | Danny Weinkauf | Inside I Shine | 02:27 | 2018 Danny Weinkauf |
| Chasing Dreams (Instrumental) | Secret Agent 23 Skidoo & Asheville Symphony | The Beat Bach Symphonies | 01:15 | 2021 Underground Playground Records |
| Meet You at the Library | The Buttons | Good Day, Friends and Neighbors! | 01:36 | 2019 Caitlin Mahoney and Hannah Winkler |
Illuminata's Little Free Library Project: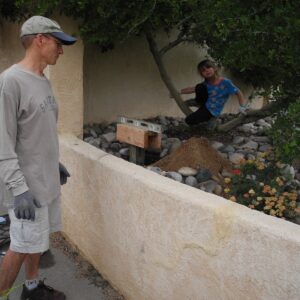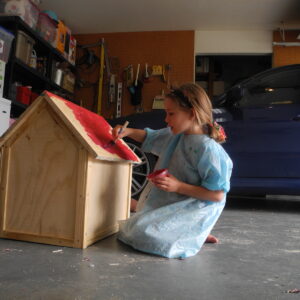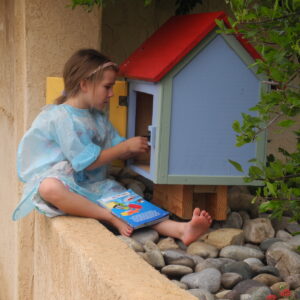 Little Free Libraries from around the world: