Podcast: Play in new window
Subscribe: Apple Podcasts | RSS
This time on The Children's Hour, meet Lucky Diaz and Alisha Gaddis from Lucky Diaz and the Family Jam Band.
This two time Grammy winning bilingual duo have gained acclaim worldwide. They were the first North American band to ever win a Latin Grammy, and received their sixth Grammy nomination this year with their latest work, Los Fabulosos. Though they did not win this last Grammy, they have established themselves as the primeier bilingual children's jam band. Our Kids Crew engage in a lively conversation with Lucky and Alisha.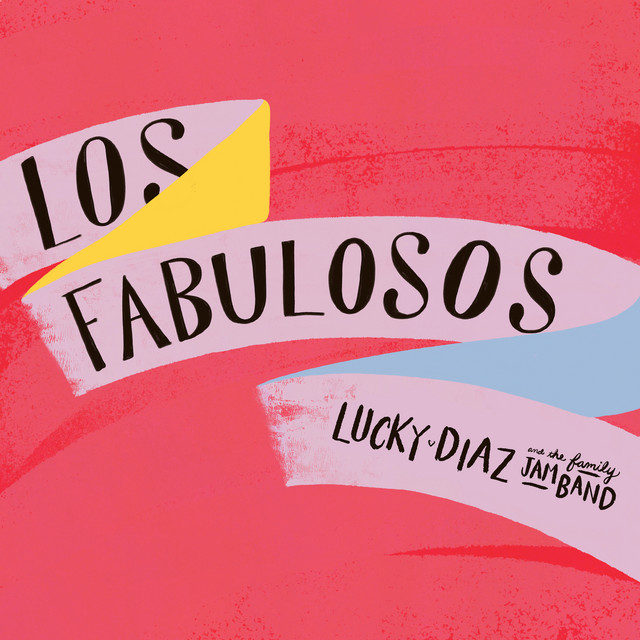 Both Alisha and Lucky are also writers. Alisha has won multiple Emmys for her TV work and has published many children's books. The Kids Crew review her latest book, She Loves Me All The Same, and Lucky's Paletero Man.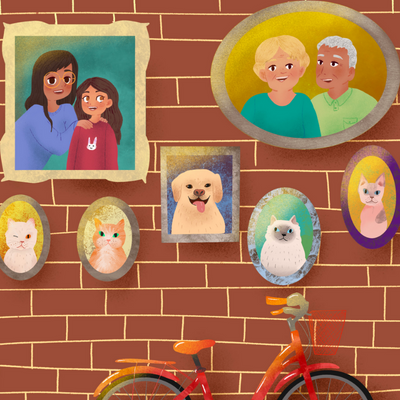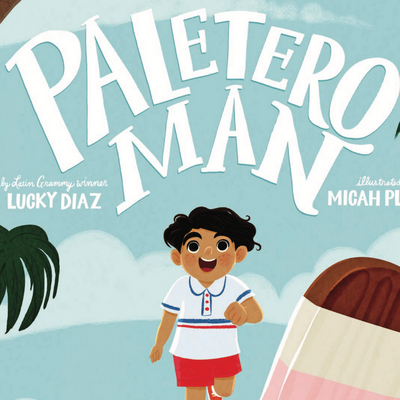 Dance, sing and laugh into the world of Lucky Diaz and the Family Jam Band with us this week on The Children's Hour. 
This episode was produced by Katie Stone and recorded online from Albuquerque, New Mexico USA. 
© 2023 The Children's Hour Inc.
Playlist Lucky Diaz Special
| title | artist | album | label |
| --- | --- | --- | --- |
| Buenos Dias | Lucky Diaz and the Family Jam Band | Buenos Diaz | 2019 Rainy Day Dimes |
| Me Gusta | Lucky Diaz and the Family Jam Band | Los Fabulosos - EP | 2022 Lucky Diaz and the Family Band |
| Ridiculous | Lucky Diaz and the Family Jam Band | Los Fabulosos - EP | 2022 Lucky Diaz and the Family Band |
| Octopus's Garden | The Beatles | Abbey Road (2019 Mix) | 2019 Calderstone Productions Limited (a Division of Universal Music Group) / Apple Corps Limited |
| Veredita Feliz | Wagogo | Love Music | 2007 Wagogo |
| Living in a Beatles Song | David Gibb & Brady Rymer and the Little Band That Could | Songs Across the Pond | 2020 Bumblin' Bee Records |
| Your Mother Should Know | Caspar Babypants | Baby Beatles! | 2013 Aurora Elephant Music |
| Wipe Out | Music for Little People Choir | Catch a Wave: Beach Songs For Kids | 2000 Music For Little People |
| Pinata Attack! | Lucky Diaz and the Family Jam Band | Adelante | 2015 Rainy Day Dimes |
| Linen | Podington Bear | Solo Instruments | 2014 HUSH |
| Estrallita | Lucky Diaz and the Family Jam Band | Hold Tight, Shine Bright | 2018 Rainy Day Dimes/Ampersand & Ampersand |
| Ukelele Whistle | Scott Holmes Music | single | 2022 Scott Holmes Music |
| El Cucuy (feat. Ruben Ramos) | Lucky Diaz and the Family Jam Band | Aqui, Alla | 2014 Rainy Day Dimes/BenMar Music |
| Elephant | Lucky Diaz and the Family Jam Band | Los Fabulosos - EP | 2022 Lucky Diaz and the Family Band |
| Latin | Crowander | Music of the World | 2021 Crowander |
| Los Animales | Allegra Levy | Songs For You And Me | 2023 Little Moon Records |
| De Colores | The Lucky Band | Paseo Lunar | 2020 Rainy Day Dimes Music |