Podcast: Play in new window
Subscribe: Apple Podcasts | RSS
This week on The Children's Hour, we learn about one of the most ancient animals to live on our planet, that is still alive today: Lungfish.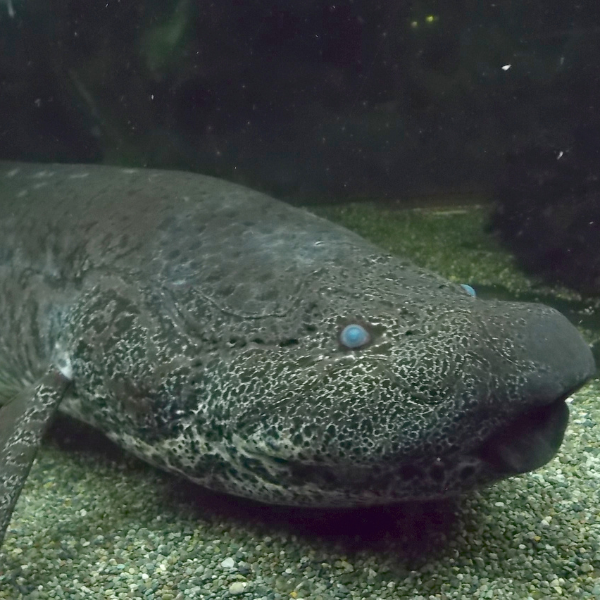 Our guest, Irene Salinas studies lungfish at the University of New Mexico's Department of Biology. She will explain to us what lungfish are, and how they can survive both in the water, and on land … for years.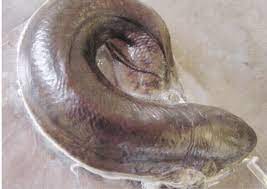 Lungfish not only breathe outside the water, they surround themselves in a cocoon while they are on land. Dr. Salinas has studied the cocoon and it's amazing properties. Lungfish can regenerate all of their cells, including all their internal and external organs. The cocoon is full of anti-bacterial properties, as well as other toxins that make predators not want to eat a slumbering lungfish out of water.

Lungfish are ancient. They pre-date the dinosaurs on our planet, and their genome is the largest of all creatures on Earth.
We also have a book review from Nina on our Kids Crew of the latest in the Good Night Stories for Rebel Girls: Young Changemakers.
Mixed with great music, learn about the amazing lungfish with us this time on The Children's Hour.
This episode was produced by Katie Stone and Eli Henley. Chad Scheer was our live engineer. This program was recorded at Outpost Performance Space in Albuquerque, New Mexico USA. Our thanks to Tom Guralnick at Outpost for sharing the space with The Children's Hour Kids Crew. 
© 2023 The Children's Hour Inc. 
Playlist: Lungfish
| title | artist | album | label |
| --- | --- | --- | --- |
| Starfishing | Green Chili Jam Band | Starfishing | 2007 Green Chili Jam, Inc. |
| If I Were a Fish | Birdsong and the Eco-wonders | If I Were a Fish (And Other Ocean Songs for Kids) | 2011 Little Ones Music |
| Lungfish | Artichoke | 26 Animals | 2009 greeen |
| Fish Breath | Pat Dailey & Shel Silverstein | Underwater Land | 2003 Olympia Records |
| Georgia Overdrive | Blue Dot Sessions | Truck Stop | 2019 Blue Dot Sessions |
| Three Little Fishies | Shelly Duvall | Giggling & Laughing: Silly Songs For Kids | This Compilation 2010 Music For Little People |
| Big Fat Fish | Walkin' Jim Stoltz | The Web of Life | 1996 Wild Wind Records |
| Fish | Milkshake | Got a Minute? | 2013 Milkshake Music LLC |
| Big Blue | Podington Bear | Uplifting | 2018 HUSH |
| If Girls Ruled the World (feat. Carly Ciarrocchi & Polly Hall) | Joanie Leeds | All the Ladies | 2020 Joanie Leeds |
| From the Sun | Wookiefoot | Activate | 2006 Wookiefoot |
| Picture This You're a Fish | Earthworm Ensemble | Backyard Garden | 2015 Earthworm Ensemble |
| The Fish Swim Backwards in the Sky | Trout Fishing In America | Chicken Joe Forgets Something Important | 2011 Folle Avoine Productions |
| If We Knew All The Laws Of Nature | Robert Farmer | Solo Guitar Instrumentals | 2015 Robert Farmer |
| Fishin' Blues | Taj Mahal | The Best of Taj Mahal | Originally Recorded 1971, Originally Released 1967,1968,1969,1971, (P) 1972,1973,1974, 2000 SONY BMG MUSIC ENTERTAINMENT |