Podcast: Play in new window
Subscribe: Apple Podcasts | RSS
This time on The Children's Hour, we learn about Manatees, the gentle giants of the sea. In a visit with Andrea Hermann from the Clearwater Marine Aquarium, the Kids Crew and Katie discuss the current ecological status of manatees, plus we find out all about their lives in the seas around Florida and elsewhere in the world.
Print and download our Learn-Along Guide for this episode:
Manatee Learn Along Guide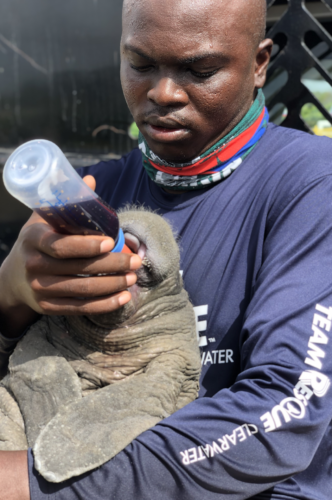 Manatees are unique creatures because not only are they massive and friendly, they have no predators whatsoever in the ocean.
Manatees are facing unprecedented die-offs in the last year, and conservationists are working hard to understand the best ways to save them. We'll learn what the Conservation Marine Aquarium is doing to help save manatees, and educate boaters about watching for manatees in their habitats.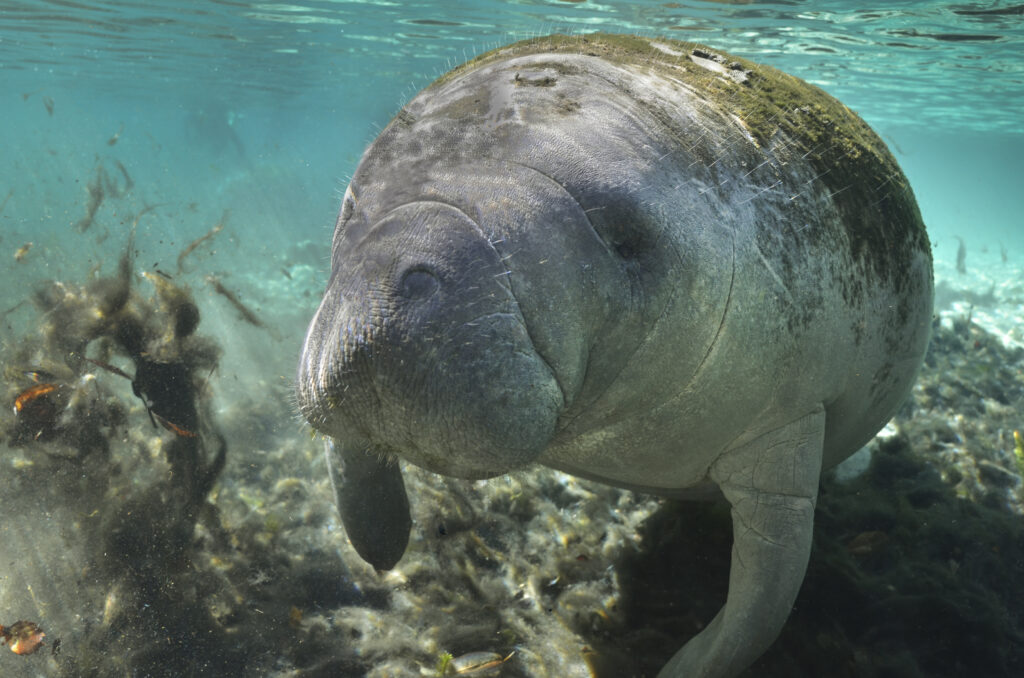 We'll hear a baby manatee talking to its mom, and some great music celebrating these elephants of the ocean.
Playlist - Manatees
| title | artist | album | label | duration |
| --- | --- | --- | --- | --- |
| Manatee | The Whizpops! | Sea Blue Sea | 2014 The Whizpops LLC | 04:21 |
| Be in the Sea | Caspar Babypants | Keep It Real! | 2018 Aurora Elephant Music | 02:05 |
| Hugh the Manatee | MAGPIE | Circle of Life | 2010 Long Tail Records | 04:05 |
| Manatee | Fire Dog | Endangered Species Project | 2018 Fire Dog | 02:30 |
| Down By the Bay (Instrumental Only) | Singlish | Classic Children's Songs, Vol. 2 | 2000 Singlish Enterprises, Inc. | 00:55 |
| Sea Cow | Joanie Leeds and the Nightlights | What a Zoo! | 2011 Joanie Leeds | 02:11 |
| Manatee Bay | Splash'N Boots | Manatee Bay | 2004 Splash'N Boots | 02:09 |
| Manatee Demanding a Pickle | Parry Gripp | Manatee Demanding a Pickle - Single | 2021 Parry Gripp | 02:03 |
| I'm a Manatee | John Lithgow | Sunny Side of the Street | 2006 Razor & Tie Recordings., Marketed by Razor & Tie Recordings. Distributed by Concord Music Group, Inc. | 02:42 |
| Mah na mah na | Piero Umiliani | Mah na mah na (The Original Mixes EP) | 1968 Right Tempo SNC | 01:35 |
| Mary Manatee | Dorothy Cresswell | More Songs for Curious Kids | 2018 Dorothy Cresswell | 03:40 |
| Manatee | Farmer Jason, Hank Williams III & Tommy Ramone | Nature Jams | This Compilation 2012 Jason Ringenberg, under exclusive license in the U.S. to Universal Music Enterprises, a Division of UMG Recordings, Inc. | 01:32 |
| Manatee | Captain Bogg & Salty | Bedtime Stories for Pirates | 1999 Scabbydisc Music (BMI) | 02:55 |
| Manatee | Battersby Duo | A Bakers Dozen | 2014 Battersby Duo | 02:14 |