Podcast: Play in new window
Subscribe: Apple Podcasts | RSS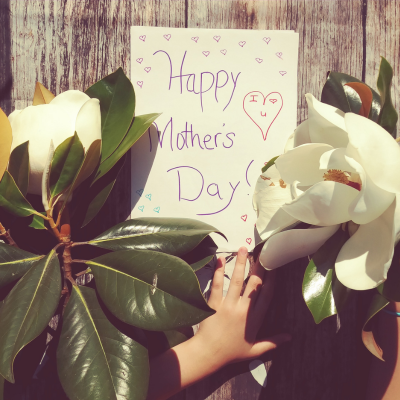 Celebrate Mom with The Children's Hour in a musical Mother's Day special. We feature some of the latest tunes from Kindie musicians honoring mothers, and we hear poetry about the special bond between kids and our moms. Happy Mother's Day to all who celebrate from The Children's Hour.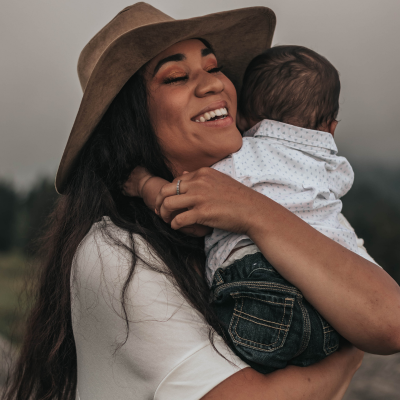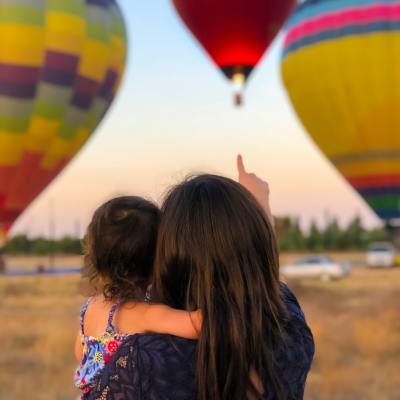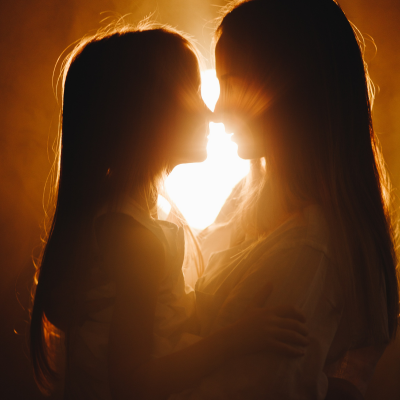 This episode was produced by Katie Stone, our Executive Producer. Many thanks to the Kindie musicians who make shows like this possible. 
©2023 The Children's Hour Inc.
| title | artist | album | label |
| --- | --- | --- | --- |
| That's My Mom | Michael & The Rockness Monsters | That's My Mom - Single | 2023 Rockness Music |
| AnceStars | Pierce Freelon and Nnenna Freelon | AnceStars | 2023 BlackSpace |
| Hey Mama | Sylvia Chave | Shine | 2023 Sylvia Chave |
| Mom (feat. Kelli Trainor) | Meghan Trainor | Thank You (Deluxe) | 2016 Epic Records, a division of Sony Music Entertainment |
| Fragile, Do Not Drop | Podington Bear | The Box Set | 2008 HUSH |
| I Love You the Most | Angie Who | I Love You the Most | 2020 Angie Who |
| A Hug From My Mama | The Laurie Berkner Band | Waiting For the Elevator | 2019 Two Tomatoes Records, LLC., Distributed by Concord. |
| Hippie Mom | Big Bang Boom | Because I Said So! | 2012 Big Bang Boom |
| Then You Were There | Ketsa | single | 2023 Ketsa |
| On Children | Sweet Honey In the Rock | Breaths | 1988 Rounder Records, a division of Concord Music Group, Inc. |
| Mama | Insingizi | Voices of Southern Africa | 2004 ARC Music Productions Int Ltd. |
| Mothers' Day | Tom Chapin | Moonboat | 2009 Gadfly Records |
| Take Care of Your Grownups | Alastair Moock | Singing Our Way Through: Songs for the World's Bravest Kids | 2013 Alastair Moock |
| Three By Three (feat. Laura Cortese) | Laura Cortese & The Dance Cards | Three By Three (feat. Laura Cortese) - Single | 2023 Compass Records |
| Song For Mama (feat. M.Carter, Bigmals, Ellis Trakx & Gus Carter) | FYUTCH | Family Tree | 2021 Fyusion |
| Spanish Reggae | Juanitos | The Very Best of Juanitos | 2020 Juanitos |
| Mama (Live from Austin) | SaulPaul | We Dream in 3D | 2017 ReRoute Music Group |
| Every Day for Mom is Mother's Day | Mr. T and Friends | Every Day for Mom is Mother's Day - Single | 2021 Planet Gladstone |
| Use a Napkin (Not Your Mom) | Kathy Kallick | Use a Napkin | 2006 Sugar Hill Records, A Welk Music Group Company |
| Song For Mums | Kath Bee | Single | 2023 Kath Bee |
| Thank You Mom | Good Charlotte | Good Charlotte | 2000 Sony Music Entertainment Inc. |