Podcast: Play in new window
Subscribe: Apple Podcasts | RSS
This episode comes with a free Learn-Along Guide that meets and cites US National Education Standards! Download & print
This time on The Children's Hour we learn about the Negro Baseball Leagues, professional teams made up of Black and other non-white players. Our guest is Byron Motley, author of Negro Baseball Leagues – A Memoir which chronicles the story of these leagues.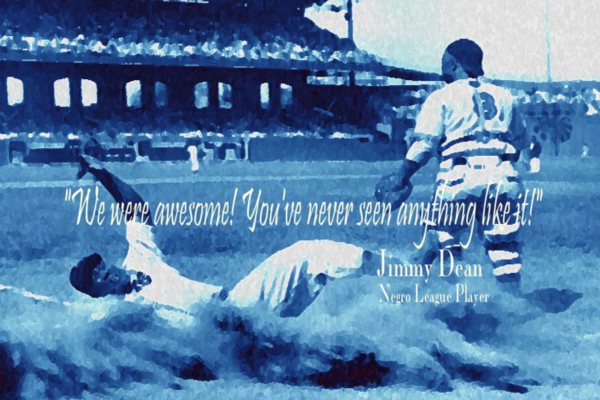 Byron's own father was an umpire for the Negro Baseball Leagues. His father's love of the game was passed along to Byron, who only understood as an adult what challenges his dad had to overcome to be included in the world of baseball.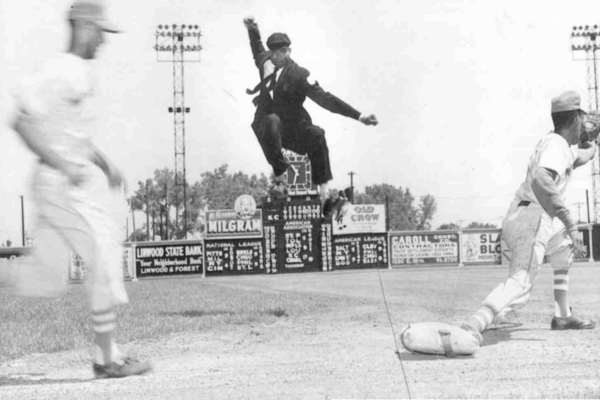 Many legends of baseball history come from the NBL, including Jackie Robinson, the first Black player to integrate the Major Leagues. We learn about the oldest player to ever rookie for Major League Baseball at the age of 42, Satchel Paige, along with NBL players Larry Doby, and Josh Gibson.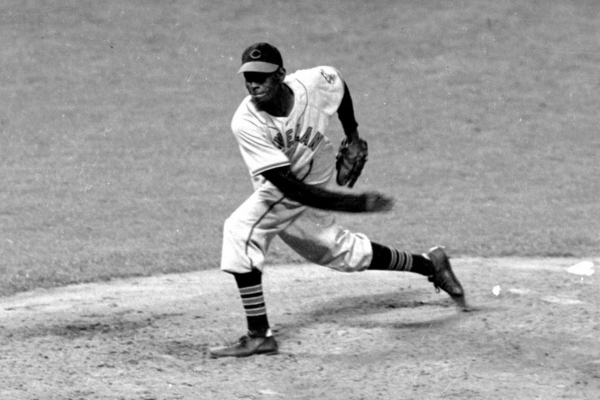 We've also got a poem from E. Ethelbert Miller's book "If God Invented Baseball" and we hear some classic comedy by Abbot & Costello.
Mixed with great music!
This episode was produced by Katie Stone and Eli Henley. Chad Scheer was our live engineer. This program was recorded at Outpost Performance Space in Albuquerque, New Mexico USA. Our thanks to Tom Guralnick at Outpost for sharing the space with The Children's Hour Kids Crew. Our Learn-Along guide for this episode was written by Jonathan Dunski, with additional support by Lorraine Archibald. 
© 2023 The Children's Hour Inc. 
Playlist: Negro Baseball Leagues
| title | artist | album | label |
| --- | --- | --- | --- |
| All Kids Love To Play Baseball | Frank Leto | Songs For Special Days | 2010 Frank Leto |
| Did You See Jackie Robinson Hit That Ball (Negro Baseball Leagues) | Byron Motley | Did You See Jackie Robinson Hit That Ball (Negro Baseball Leagues) - Single | 2020 Byron Motley |
| Take Me Out to the Ballgame | Dr. John | Baseball - A Film By Ken Burns (Original Soundtrack Recording) | 1994 Elektra Entertainment, a division of Warner Communications Inc. for the United States and WEA International Inc. for the world outside of the United States. |
| We Shall Not Be Moved | Sweet Honey In the Rock | Still The Same Me | 2000 Rounder Records, a division of Concord Music Group, Inc. |
| The Moon/Negro League Baseball | Between 9&7 | 3: FSHS/ It Is, What It Is | 2005 Coalition |
| Pitchin' Up a Boogie | Nat 'King' Cole | Hittin' the Ramp: The Early Years (1936 - 1943) | 2019 Resonance Records |
| Jackie Robinson | Ronald 'Tyke' Oliver | Black History & Black Heroes | 2014 Ronald Tyke Oliver |
| Baseball Boogie | Mabel Scott | Rhythm & Blues 1945-1951 - Music Sampler Vol. 1 | 2005 Gusto Records, Inc., Nashville, Tennessee |
| Roobie-Doby Boogie | Brownie McGhee | Savoy Blues 1944 - 1994 | This Compilation 2003 Savoy Records, a division of Concord Music Group, Inc. |
| A Billion Baseballs | Green Chili Jam Band | Magic Bike | 2007 Green Chili Jam/Newsound |
| Heart | Various Artists | Damn Yankees (1994 Original Broadway Cast Recording) | 1994 Universal Music Group Inc. |
| Baseball Theme | Vince Guaraldi Trio | Peanuts Greatest Hits (Music from the TV Specials) | 2015 Concord Music Group, Inc. |
| Morning | Ketsa | Live It | 2020 Ketsa Reiki Music |
| A New Day's Coming Soon | Ella Jenkins | Song Rhythms and Chants for the Dance With Ella Jenkins; Interviews With ''Dance People | 2000 Smithsonian Folkways Recordings |
| Don't Look Back (A Song for Satchel Paige) | Woody Mankowski, vocals and tenor sax/Bill Carrothers, piano/Mark Urness, bass/Dane Richeson, drums | The Baseball Music Project | 2012 Fred Sturm |
| The Entertainer | Scott Joplin | The Entertainer - Classic Ragtime from Rare Piano Rolls | 2003 Shout! Factory, a Division of Retropolis, LLC |
| I'm Just Me | Charley Pride | The Essential Charley Pride | 2006 Sony Music Entertainment |
| Poor, But Happy | HoliznaCC0 | Busted Guitar | 2022 HoliznaCC0 |
| Who's On First | Abbott & Costello | Who's On First | 2007 Stardust Records |
| P Flunked Funk | Podington Bear | The Box Set | 2008 HUSH |
| Take Me Out to the Ballgame | Steve Goodman | No Big Surprise: The Steve Goodman Anthology | 1994 BMG Rights Management (US) LLC |