Podcast: Play in new window
Subscribe: Apple Podcasts | RSS
This time on The Children's Hour, we have a show on Patriotism & Leadership. What does it mean to be patriotic, according to some bilingual 8th graders at Albuquerque's Washington Middle School?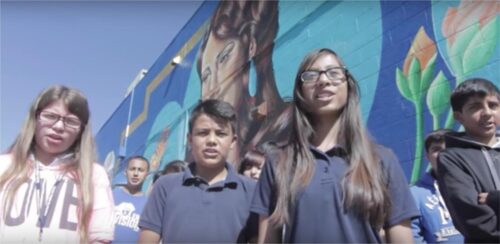 Then, we travel across Albuquerque to Adobe Acres Elementary, where kids describe what makes for a good leader, and what qualities diminish the job.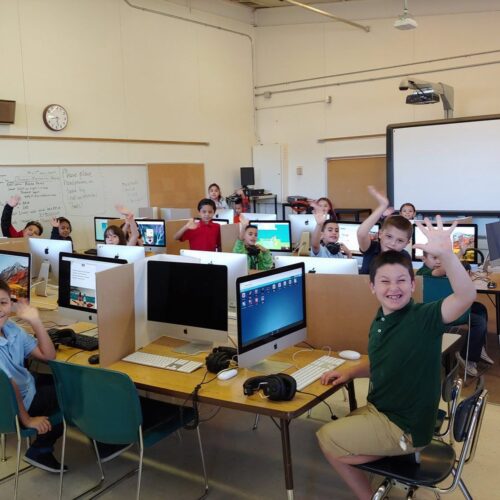 We also learn about the history of the Pledge of Allegiance. This show is mixed with excellent music.
Patriotism And Leadership
| title | artist | album | duration | label |
| --- | --- | --- | --- | --- |
| Whose Flag? (feat. Chris Wagoner & Lynette Margulies) | Stuart Stotts | Whose Flag? (feat. Chris Wagoner & Lynette Margulies) - Single | 02:41 | 2020 1781933 Records DK |
| State Laughs | Tom Chapin | Moonboat | 02:53 | 2009 Gadfly Records |
| Reveille Variation: Drum Call / Slow Scotch / Quick Scotch / Yankee Doodle / Montezuma's Revenge | The United States Army Old Guard Fife and Drum Corps | 4th of July | 02:17 | 2014 Patriotic Music Unlimited |
| Slow Dial | Blue Dot Sessions | Cauldron | 02:00 | 2018 Blue Dot Sessions |
| Bom Jardim | Lobo Loco | COLORES OF LIFE | 01:45 | Lobo Loco - CC |
| Slow Slow Sky | Blue Dot Sessions | Feathers - EP | 00:36 | 2015 Blue Dot Sessions |
| Lakota Procession | Lakota George | Flute Man | 00:52 | Lakota George |
| Esta Es Tu Tierra | Sonia De Los Santos | Mi Viaje: De Nuevo Leon To the New York Island | 02:45 | 2015 Festival Five Records |
| This Land Is Your Land | Arlo Guthrie & Woody Guthrie | Freedom: Songs from the Heart of America | 01:35 | This compilation (P) 2002 Sony Music Entertainment Inc. |
| This Land Is Also Mine | Sonia De Los Santos | Esperanza | 03:18 | 2021 Golondrina |
| That Old American Flag | Billy Kelly | The Family Garden | 03:15 | 2011 Billy Kelly |
| No Token, No Milk | Keith Munslow | Dressed Up for the Party | 00:20 | 2007 Needlenose Music |
| God Bless My Underwear | Hans Mayer | See You Later Alligator | 01:42 | 2010 Myther Music |
| America the Beautiful | Keb' Mo' | Freedom: Songs from the Heart of America | 03:34 | This compilation (P) 2002 Sony Music Entertainment Inc. |
| I Hear America Singing (feat. 123 Andres) | Red Yarn | I Hear America Singing (feat. 123 Andres) single | 3:57 | 2018 Fonovisa Records, Under exclusive license to Fonovisa Records, a division of Univision Music LLC. |
| Song of Freedom | Peter Lenton and Friends | Proud Like a Mountain (Deluxe Version) | 01:22 | 2010 Peter Jonathan Lenton |
| Mah-Na, Mah-Na | Leroy Holmes | Ultra-Lounge, Vol. Eighteen: Bottoms Up! (Remastered) | 00:29 | This Compilation 1997 Capitol Records, LLC |
| Until You're Free (feat. SaulPaul & 123 Andres) | Alphabet Rockers | The Love | 03:19 | 2019 School Time Music LLC |
| What Is a Leader? (feat. Rani Arbo & Some Smart Kids) | Alastair Moock | Be a Pain - An Album for Young (And Old) Leaders | 02:40 | 2020 Alastair Moock |
| We Came to America | Flor Bromley | Fiesta Global | 03:17 | 2020 Flor Bromley |
| Fireworks | The Laurie Berkner Band | Superhero | 01:09 | 2016 Two Tomatoes Records, LLC., Distributed by Razor & Tie Recordings via Concord Music Group, Inc. |