Podcast: Play in new window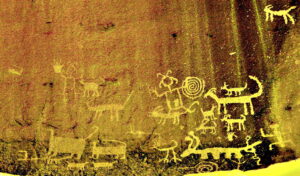 This time on The Children's Hour, we explore petroglyphs with Ranger David Ottaviano from Petroglyph National Monument, and Todd Scissons, Tribal Historic Preservation Officer with Acoma Pueblo. Learn who made these ancient rock carvings, why they are so common in the desert Southwest, and what they mean to the people whose ancestors made them. Plus we find out about the Junior Ranger Program with the National Parks Service, and we hear from the kids in the Extinction Diaries about a rare and nearly extinct bird from New Zealand.
---
The Children's Hour is supported by the Cultural Services Department and the Urban Enhancement Trust Fund at the City of Albuquerque, city councilor Pat Davis, as well as Bernalillo County, New Mexico's Commission. This project is supported in part by an award from New Mexico Arts, a division of the Department of Cultural Affairs, and by the National Endowment for the Arts. We also have support from Electric Playhouse and numerous foundations also support our work including the Infinite Gesture Fund, The Limestone Fund, and The Laughing Buddha Fund. Thank you to our listeners who contribute to us through the Paypal Giving Fund, Paypal, and by subscribing to our podcasts on Patreon.
---
---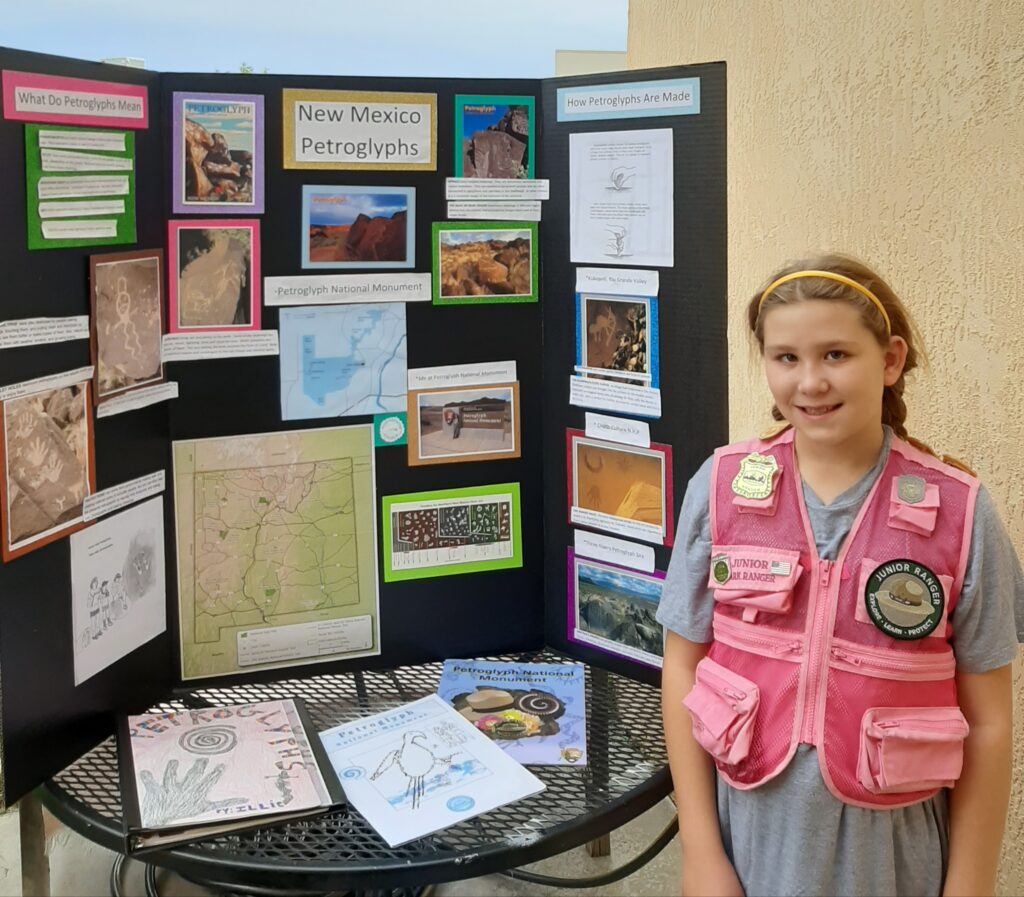 Illuminata's report on Petroglyphs:
---
| duration | title | artist | album | label |
| --- | --- | --- | --- | --- |
| 01:24 | Middle of a Little Country Road | Sara Hickman | Big Kid | Sara Hickman 2003 |
| 03:08 | Jump for Joy | Red Yarn | Backyard Bop | 2020 Red Yarn Productions |
| 02:30 | Place I Call Home | Native Roots | Most High | 2015 John L. Williams, Emmett 'Shkeme' Garcia |
| 01:00 | How Far Is a Lightyear (Solar System Song) [Instrumental] | Claudia Robin Gunn | Little Wild Universe (Instrumentals) | 2020 Claudia Robin Gunn |
| 02:26 | Afternoon Walk | The Okee Dokee Brothers | Songs for Singin' | 2020 Okee Dokee Music LLC |
| 01:30 | Pueblo Song | Rio Grande Singers | Gathering of Nations Vol 2 | Gathering of Nations 2001 |
| 01:30 | Turkey Dance Song | Zuni Pueblo Singers | Zuni Traditional Songs from the Zuni Pueblo | 2004 Canyon Records |
| 04:48 | Mother Earth | Walela & Joanne Shenandoah | Sacred Ground | 2005 Silverwave |
| 01:44 | Little Tree | Levity Beet | Little Tree - Single | 2019 Levity Beet |
| 01:50 | Mah Na Mah Na! | Steel Rhythm | Hit the Beach! (Steel Rhythm Steel Drum Band) | 2015 Steel Rhythm |
| 01:49 | Speaking In Tongues I | Sheila Chandra | Weaving My Ancestors' Voices | 1992 Moonsung Productions Ltd |