Podcast: Play in new window
Subscribe: Apple Podcasts | RSS
This week on The Children's Hour we are joined by FoodPlay Productions. It is an Emmy Award-winning, nutrition education company that creates fun-fun-filled tools, resources, and programs to make nutrition come alive for children across the country.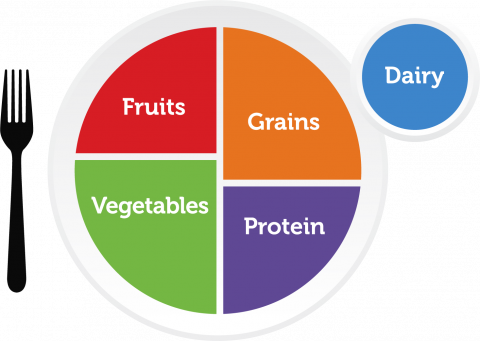 FoodPlay's shows, educational resources, and media campaigns have earned a host of national awards, outstanding evaluations, and rave reviews for their innovation and effectiveness in improving the nutrition and health habits of the nation's youth.
FoodPlay Productions' programs and resources have been created under sponsorship by the US Department of Agriculture, Centers for Disease Control and Prevention, Harvard Pilgrim Health Care Foundation, and Departments of Public Health and Education throughout the country. They collaborate with school districts, government agencies, corporate partners, and community organizations to create customized programs that address the unique and diverse needs of population groups in order to trigger school-wide excitement, engaging stakeholders to work together to create healthy school environments with access to healthy food for all.
Join the Crew, DJ Kale, ToBe Fit the juggling magician, and Barbara Storper, MS, RDN, who is the founder of FoodPlay. We play games with food trivia related to My Plate and much more.
Plus we are joined by Jon Ghahate, Museum Cultural Educator at the Indian Pueblo Cultural Center in Albuquerque, New Mexico, to teach us about indigenous American foods. What everyday foods came from the Western Hemisphere?
All this plus great music sure to make you hungry, and celebrate delicious nutritious food, glorious food, this week on The Children's Hour.
Playing With Food Playlist
| title | artist | album | duration | label |
| --- | --- | --- | --- | --- |
| Eatin' Weeds | Formidable Vegetable | Grow Do It | 03:11 | 2016 8 POUND GORILLA RECORDS |
| Ice Cream | Asheba | In the Kid Zone | 02:31 | 2009 DAVID ASHEBA WILSON ,COV PROD |
| Junk Food | Wookiefoot | Be Fearless and Play | 03:31 | 2009 Wookiefoot |
| Loopy | Blue Dot Sessions | The Balloonist | 00:34 | 2018 Blue Dot Sessions |
| Eat My Breakfast | Sara Hickman | Healthy Food for Thought | 01:36 | 2010 Healthy Food for Thought |
| I Love Bacon | The SOKS | The Stuff Our Kids Say | 02:08 | 2021 Kids Say |
| Ain't Gonna Eat No Pigs No Mo' | Ada C. Washington | Aunty K n'Em(tm) in Pigsburgh(tm) | 02:11 | 2006 Vada Inc. |
| We Are the Vegetables (Dickies and Vans Mix) | Parry Gripp | We Are the Vegetables - Single | 01:09 | 2021 Parry Gripp |
| Apple Tree | Justin Roberts | Great Big Sun | 01:43 | 1997 Justin Roberts |
| The Star Inside the Apple | Ellis Paul | Ellis Paul-The Dragonfly Races | 00:54 | 2008 Blackwolf Records |
| Another Day | Ketsa | Goodnight Sunlight | 00:27 | Creative Commons Attribution-NonCommercial-NoDerivatives |
| Don't Play With Your Food | Jambo | Hootenanny | 02:09 | 2013 Steve Pierson |
| Planted Corn | James Bilagody | Sing for Me | 01:20 | 1999 Tom Bee / Soar |
| Homegrown Tomatoes | Jay Ungar | Relax Your Mind | 03:50 | 2003 Angel Records |
| Potato Song | Cathy Fink & Marci Marxer | Bon Appetit | 01:37 | Rounder |