Podcast: Play in new window
Subscribe: RSS
This time on The Children's Hour, we partner with our friends at Well Beings Studio to create a show that's about using poetry to heal, support and express yourself. Creating art with kids impacted by medical trauma, Well Beings Studio brings their students' work to The Children's Hour.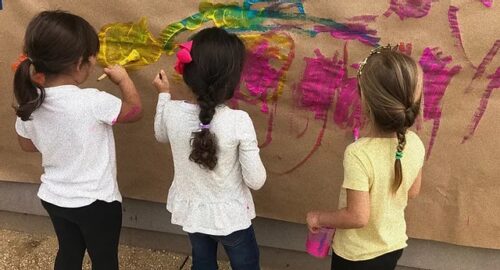 This is an hour full of poetry. We'll hear poems that heal from children and their families who dealing with cancer, hospitalizations, or disability. Included on this show is Kenn Nesbit, former United States Children's Poet Laureate. We'll also feature songs from Well Beings Studio's musical release, Monster In Me.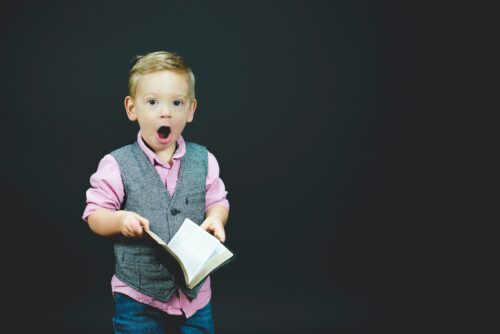 Learn more about Well Beings Studio by clicking here.
You also hear from Cali Kids, an organization dedicated to supporting kids and families when someone is in the hospital.
Here are a couple of pieces that just didn't fit into the show, but you should hear anyway.  Susan Anderson speaks about using poetry to help children learn, and recites her poem "Ode, Ode To A Tree".
We also hear more from Diana Lynn who shares her poem Hero Speaking on our show, but in this segment talks about how drumming is her dear friend she relies on to always be there for her.
You can learn more about poetry at the National Poetry Foundation's page for kids.
Many thanks to our guests on the program today:
Sharon Frances, Well Beings StudioDiana Lynn Wallace, Urth RhythmsAmanda Karach (If I am a girl)Grace Wethor (Dear Cancer)Matthew Rodriguez, Well Beings Studio (Scoops of joy)Leilana and Gabriela Rigor (reading the poems of Leila, Phoenix, Mason, Ryder, Leon from California Kids Medical Foundation)Cathy Higa, CSUF Children's CenterKenn Nesbitt, US Children's Poet LaureateYazin, (Fish Poem)Tessie Herrasti, Expressive Arts Educator
Pocketful of Poems Playlist
| title | artist | album | duration | label |
| --- | --- | --- | --- | --- |
| Soy Yo | Bomba Estereo | Amanecer | 02:39 | 2015 Sony Music Entertainment US Latin LLC |
| Forever With You | Crowander | Uplifting Funband | 01:15 | 2019 Crowander |
| Heartland Flyer | Blue Dot Sessions | The Balloonist | 00:38 | 2018 Blue Dot Sessions |
| Color Country | Blue Dot Sessions | The Balloonist | 00:47 | 2018 Blue Dot Sessions |
| Psychic | Ketsa | single | 00:30 | 2020 Ketsa Reiki Music |
| Feelings Are Real (feat. Traci Hines) | Little Green Monster Project | Monster in Me - EP | 02:40 | 2020 Well Beings Studio |
| Crystals | Xylo-Ziko | single | 01:03 | 2021 Nul Tiel Records |
| Wrote My Way Out | Nas, Dave East, Lin-Manuel Miranda & Aloe Blacc | The Hamilton Mixtape | 01:51 | 2016 Hamilton Uptown Limited Liability Company under exclusive license to Atlantic Recording Corporation for the United States and WEA International Inc. for the world outside of the United States. |
| The Raven's Flight Home | Nancee Kahler | Open The Sky | 00:42 | 1987 Nancee Kahler |
| Stinks To Be A Kid | The Children's Hour Radio Players | ICKY: A Pandemic Musical | 00:21 | The Children's Hour Inc. |
| Something Inside (feat. Aneesa Folds & Namarah McCall) | Little Green Monster Project | Something Inside (feat. Aneesa Folds & Namarah McCall) - Single | 02:15 | 2020 Well Beings Studio |
| Stellar's Jay | Chad Crouch | Bird Watching: Piano Preludes | 01:08 | 2018 Sound of Picture |
| First Song | Andrew Bird | Weather Systems | 04:08 | 2003 Wegawam Music Co |
| Slow Slow Sky | Blue Dot Sessions | Feathers - EP | 00:29 | 2015 Blue Dot Sessions |
| Prayer | Nimo | Empty Hands | 01:47 | 2014 Empty Hands Music |
| Architect of the Soul | Alex Gross | Studio 11 Free Beats Volume 1 | 00:35 | 2021 Alex Gross |
| Follow the Leader | Eric B. & Rakim | Follow the Leader (Expanded) | 01:48 | 2005 Geffen Records |
| Georgia Overdrive | Blue Dot Sessions | Truck Stop | 00:27 | 2019 Blue Dot Sessions |
| Monster Truck | Sugar Free Allstars | Sugar Free Allstars | 00:20 | 2016 Christopher Grant Wiser |
| Solstice-Shack-Out | Shaolin Dub | Single | 00:33 | 2021 Shaolin Dub |
| Black To the Future | Pierce Freelon | Black to the Future | 03:24 | 2021 Blackspace x Only Us |
| Young Soul (Instrumental) | Secret Agent 23 Skidoo | Infinity Plus One | 01:20 | 2016 Underground Playground |
| Big Fat Fish | Walkin' Jim Stoltz | The Web of Life | 00:13 | 1996 Wild Wind Records |
| Beach | Charity and the JAMband | Party Like a Twinkle Star | 00:57 | 2009 Charity Kahn |
| Laski Come Home | Simon Mathewson | Some Silly Songs | 01:31 | 2021 Simon Mathewson |
| Crazy Daisy | Chris Ligon | The Bottle Let Me Down - Songs for Bumpy Wagon Rides | 01:45 | 2002 Bloodshot Records |
| Los Pollitos | Mariana Iranzi | Hola Hello | 02:05 | 2013 Mariana Iranzi |
| Believe in Me (feat. Jocelyn Sarshad) | Little Green Monster Project | Believe in Me (feat. Jocelyn Sarshad) - Single | 01:38 | 2020 Well Beings Studio |