Podcast: Play in new window
Subscribe: Apple Podcasts | RSS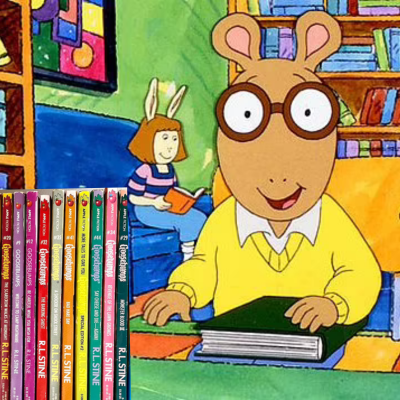 Join our Kids Crew in a conversation with the beloved children's authors, Goosebump's RL Stine and Marc Brown, the author and illustrator of the Arthur books and TV show. We discover their secrets to creating some of the most widely read kids' books of all time. Get reading with The Children's Hour!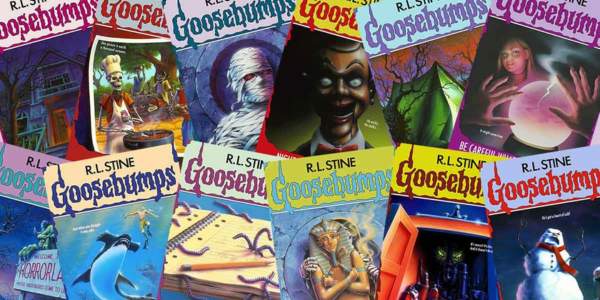 Marc Brown has written more than 50 Arthur books, and his animated PBS Kids show brings many of these to life.  Marc thinks of himself as an illustrator more than an author.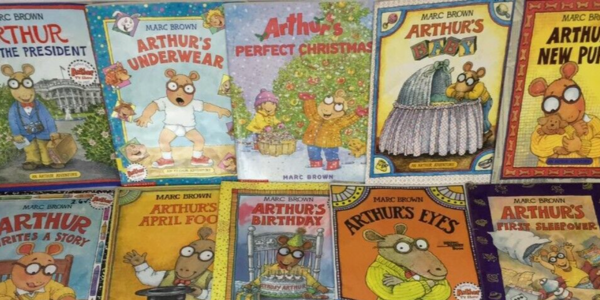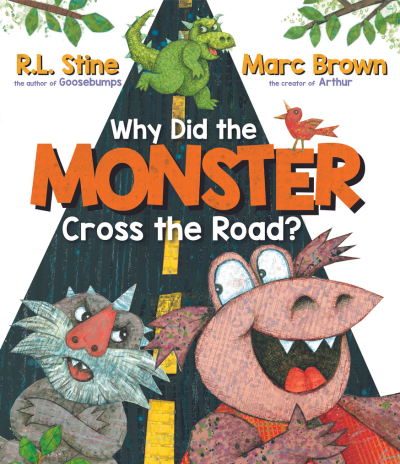 The authors are good friends in real life, and they collaborate on illustrated children's books together, and their latest is Why Did the Monster Cross the Road. We learn about the story behind that book, and hear why the artwork is so distinct for Marc Brown.
Then, Jude from our Kids Crew gives a review of the book, which is targeted for kids 4 to 7 years old.
RL Stine and Marc Brown join us for the full hour, answering a lot of our questions. We learn about their writing styles and discover how different they are from one another. The Kids Crew explores their secrets to keeping children engaged in reading, and we learn about their favorite books.
This episode was produced by Katie Stone, with help from our Senior Producer Christina Stella. Many thanks to RL Stine and Marc Brown for being with us on the show. 
© 2023 The Children's Hour Inc.
Playlist: Reading And Writing
| title | artist | album |
| --- | --- | --- |
| Your Favorite Book | Recess Monkey | Flying! |
| Can You Write a Song About Broccoli? | Ben Tatar and the Tatar Tots | Seconds |
| What Book? | Ants on a Log | Make It Myself |
| You Can Write | Alphabet Rockers | Go! |
| Alphabet Soup | Podington Bear | Rainy |
| Writing Process | Baba Bomani | Baba Got Bars |
| You Can Write a Song | The Verve Pipe | Are We There Yet? |
| Books | Jesse Jukebox | Just a Minute |
| Just Watching | Podington Bear | Springtime |
| Bye Bye Intro | Crowander | Sweet and Joyful |
| Write Your Song | Emily Arrow | Sing-Along with Emily Arrow |
| Bookworm | Caspar Babypants | Keep It Real! |
| ABC You a G (feat. Stella Freelon) | Pierce Freelon & Nnenna Freelon | AnceStars |
| There's Nothing Like a Book | The Princes of Serendip | Yumpatiddly Bee: Silly Songs |
| Arthur Theme Song (Best That You Can Do) | Ziggy Marley and the Melody Makers | Bright Spaces |