Podcast: Play in new window
Subscribe: Apple Podcasts | RSS
This time on The Children's Hour we explore running with runners who were inspired by their running, and who inspire others. First, we meet artist, author, and blind Olympic champion runner, George Mendoza. His running and athleticism inspire amazing art. His paintings illustrate the new book, Colors of the Wind: The Story of Blind Artist and Champion Runner George Mendoza. You'll meet George, and hear his book.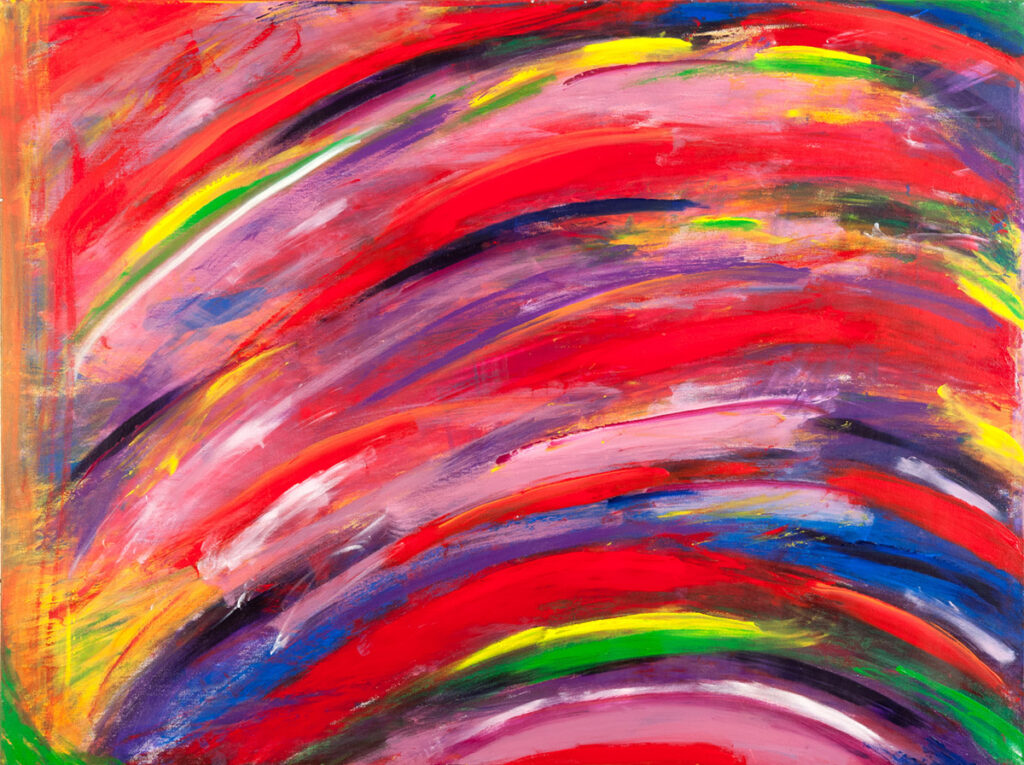 Then, we are joined by kids and adults from Running Medicine, a project of the Native Health Initiative where whole communities run together, no matter age, ability, or skill level. Leanne, Joshua, Payton and Maya from Running Medicine teach us about how running together has helped them in ways beyond just the physical.
Learn the science behind what makes running so uniquely beneficial for our bodies, minds and our spirits.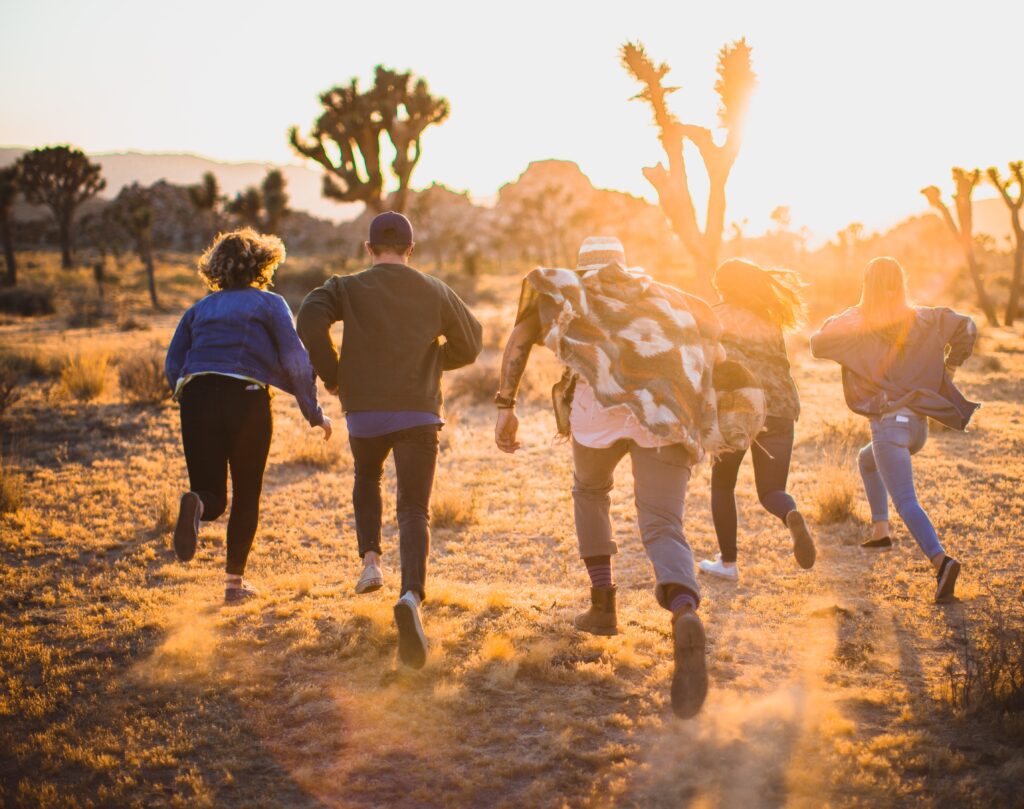 Finally we meet Gabe Vasquez, a runner whose running supports his run for Congress. Gabe is running for New Mexico Congressional District 2, and the Kids Crew wanted to find out more about how he copes with the stress on the campaign trail.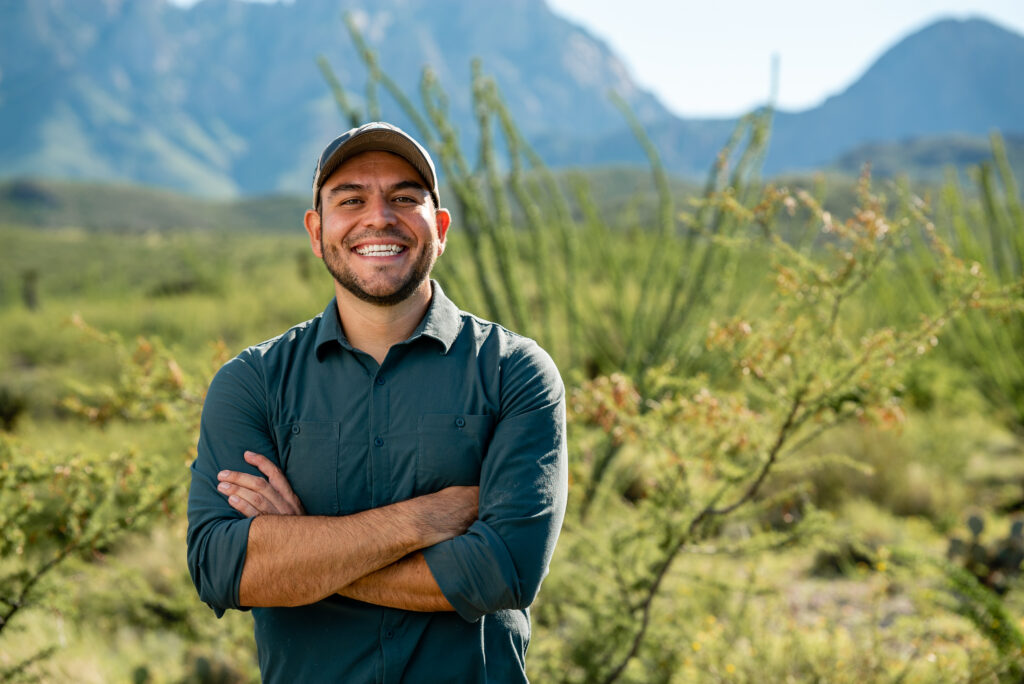 Mixed with great music, get inspired to run with us, on The Children's Hour!
You heard Cade talking about Parkour on this episode. Learn more about Parkour.
Playlist: Running
| title | artist | album | label | duration |
| --- | --- | --- | --- | --- |
| We Are Growing (Amapiano) | Edith | We Are Growing (Amapiano) - Single | 2022 CTS Original | 03:23 |
| Running Down the Hill | The Laurie Berkner Band | Under a Shady Tree | 2002 Kidz Bop Enterprises LLC. Distributed by Concord Music Group, Inc., Marketed by Razor & Tie Recordings. Distributed by Concord Music Group, Inc. | 03:17 |
| Run! Run! Run! | Sugarcrash Kids | Rad Songs | 2015 Sugarcrash Kids, LLC | 02:00 |
| Running up That Hill | Music For All | Running up That Hill (Instrumental) - Single | 2022 Music For All | 01:04 |
| Am-Trans | Podington Bear | Electronic | 2017 HUSH | 00:50 |
| A Simple Blur | Blue Dot Sessions | Bodytonic | 2017 Blue Dot Sessions | 00:37 |
| La Llorona Loca | Cuarenta y Cinco | Puras Conocidas, Vol. 1 | 2016 Ernest e Montoya | 00:21 |
| Domina Transit | Blue Dot Sessions | Pecan Grove - EP | 2015 Blue Dot Sessions | 00:12 |
| Sad Cyclops | Podington Bear | Panoramic / Ambient | 2014 HUSH | 00:28 |
| Rebound | Podington Bear | Driving | 2014 HUSH | 00:47 |
| Three Colors | Podington Bear | Fathomless | 2015 HUSH | 00:22 |
| Lode Runner | Podington Bear | Uplifting | 2018 HUSH | 00:51 |
| Can I Play? | Ketsa | single | 2020 Ketsa | 00:27 |
| Origami | Podington Bear | Reflective | 2014 HUSH | 00:42 |
| Message Received | Ketsa | single | 2020 Ketsa | 00:46 |
| Can't Stop Running | Jonathan Sprout | American Heroes #3 | 2009 Sprout Recordings | 03:20 |
| Feeling Good (feat. FYUTCH) | Divi Roxx Kids & Divinity Roxx | Ready Set Go! | 2021 IROXX ENTERTAINMENT | 01:43 |
| I Like to Move It Move It | The Hit Crew | Drew's Famous: The Right Party Jams | This Compilation 2016 TUTM Entertainment, Inc., under exclusive license to Universal Music Enterprises, a Division of UMG Recordings, Inc. | 01:06 |
| Easy Easy | Crowander | Acoustic Miniband | 2019 Crowander | 00:41 |
| Dedication | Ketsa | Single | 2020 Dominic Giam (Ketsa) | 01:33 |
| Sunrise | Fernando Cellicion & Garlo | Zuni Pueblo, Halona Idi Wana | 2004 (c)cipaudio.com | 00:55 |
| Move Your Body | The Happy Racers | Ready Set Go | 2017 SpinBoxClub | 01:40 |
| Exercise Is Cool | Mark D. Pencil and Friends | Get Up | 2011 Schieber/Dennis | 01:39 |
| Three-Ring Government | Various Artists | Schoolhouse Rock: Rock the Vote | 2014 American Broadcasting Music, Inc. | 03:56 |
| Run, Chillen, Run | Mike Seeger & Peggy Seeger | American Folk Songs For Children | 1977 Rounder Records, a division of Concord Music Group, Inc. | 01:34 |