Podcast: Play in new window
Subscribe: Apple Podcasts | RSS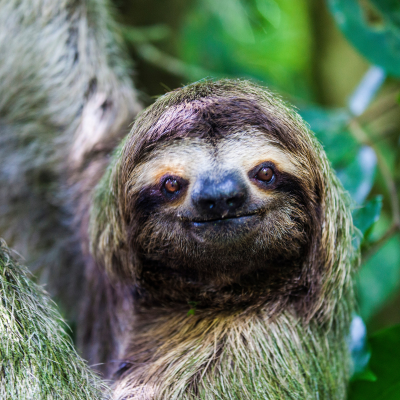 Learn all about sloths with author Georgeanne Irvine from the San Diego Zoo, and biologist Sam Trull from the Sloth Institute in Manuel Antonio Costa Rica. Find out how we can all help protect sloths. 
This episode comes with a hands-on Learn-Along guide which meets and cites US National education content standards for use in the classroom.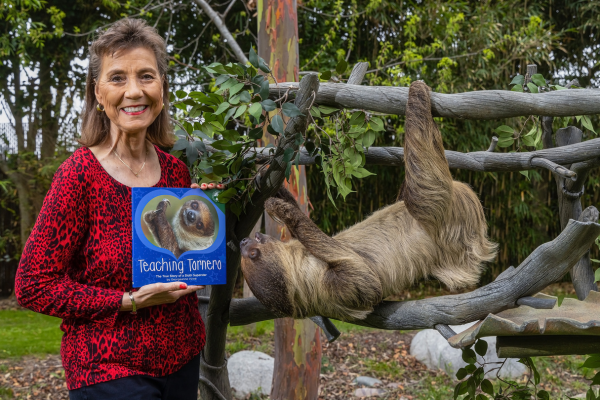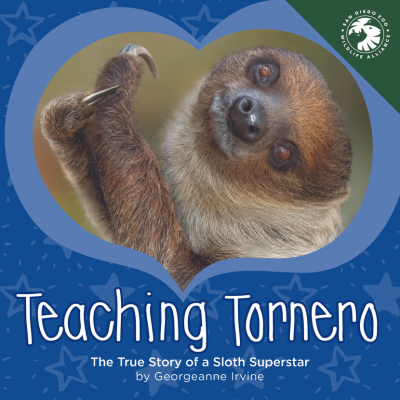 Georgeanne Irvine works in the publishing office at the San Diego Zoo, and has written more than 50 books about animals, but this is the first one about sloths. The kids talk with her about Tornero's extraordinary life at the San Diego Zoo, and we learn a bit about the different species of sloths. Then, Jo from our Kids Crew reviews Teaching Tornero. The book is geared toward elementary aged kids, and is full of stunning photos of Tornero at the zoo throughout his lifetime.  
Then we head down to Manuel Antonio, Costa Rica where we meet Sam Trull. She is a founder of the Sloth Institute, a conservation organization dedicated to saving sloths who are orphaned, or injured.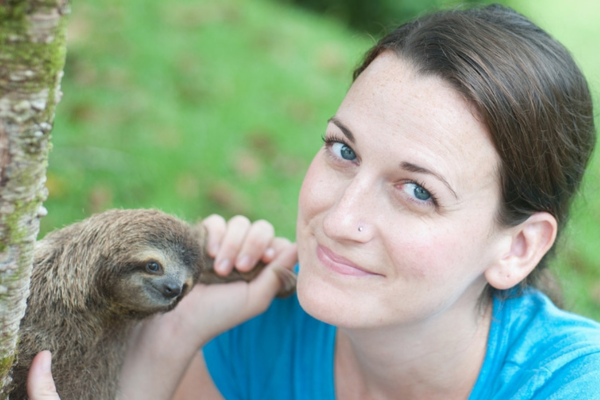 Sloths in Costa Rica face numerous challenges, including electrocution from the commonplace, uninsulated electrical wiring used throughout the country.  Sloths are also prone to becoming orphans as a result of their mothers being injured, killed, and the ever-shrinking habitat they call home. Even the loss of one tree can be devastating for a sloth population.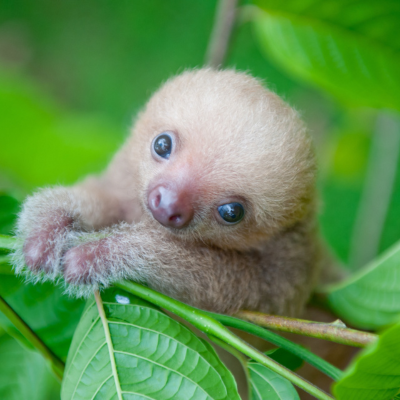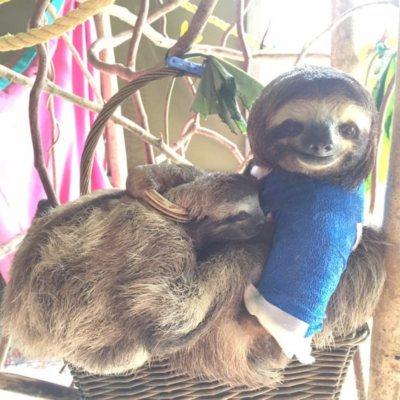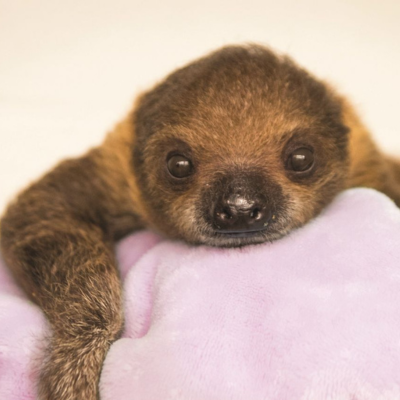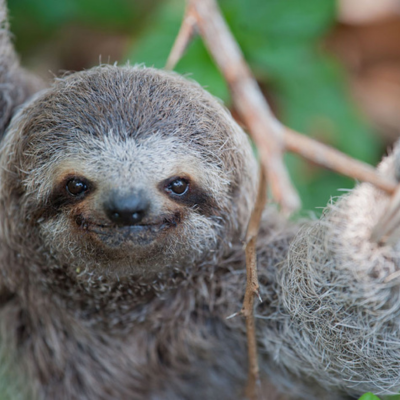 We learn how we can support sloths no matter where we live, by refusing to participate in invasive, exploitive sloth tourism. Sam Trull explains that anywhere people are allowed to interact up close, or pet sloths, they are actually harming the animals. Sloths are solitary, and the best way to enjoy them in the wild is to quietly observe them in the tree canopy while staying far away from them, or seeing them from the ground.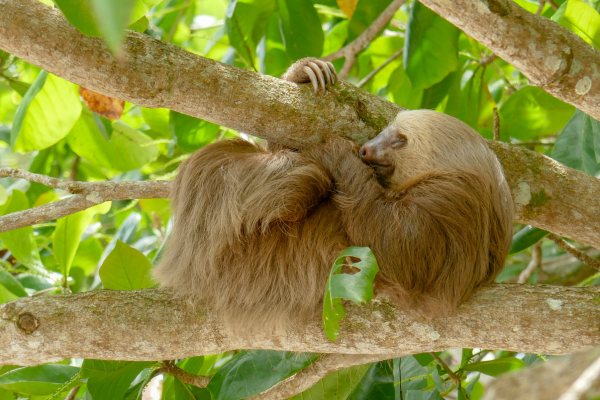 We briefly cover the Paleolithic Ground Sloth, a mega fauna that thrived on the American continent for millions of years until just 11,000 years ago, when humans made them extinct. You can learn more about ground sloths in our Fossils episode, and hear how they interacted with people in our Brief History of the American Southwest for Kids podcast series.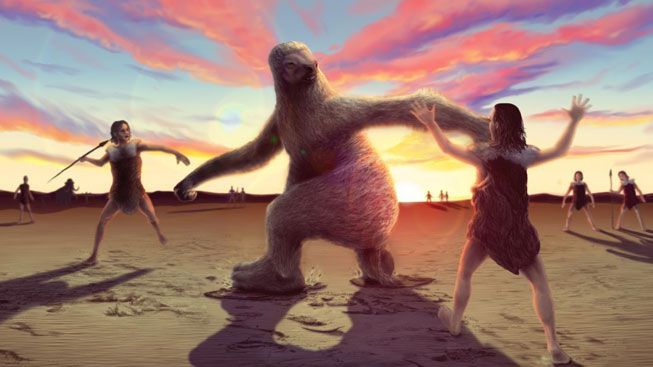 This episode was written and produced by our Senior Producer, Christina Stella and Katie Stone, our Executive Producer. We recorded this show at the Outpost Performance Space in Albuquerque, New Mexico, with help from engineer Chad Scheer. Our Learn-Along guide was written by Lorraine Archibald.
© The Children's Hour Inc.
Playlist: Sloths
| title | artist | album |
| --- | --- | --- |
| Good Day (feat. Kati Gazela) | Mega Ran & G. Love & Special Sauce | Buddy's Magic Toy Box |
| The Very Busy Sloth | Claudia Robin Gunn | Sing for the Earth - Little Wild Animals (Instrumentals) |
| Lazy Sloth | Mr. Nature's Music Garden | Let's Go on an Adventure |
| Slow, Silly Sloth | Dance 'n Beats | Kid Beats: Dancing in the Rainforest |
| Uptown Cafe De Jungle | Brent Lewis | Monkey Hip Gumbo and Moth Ball Stew |
| Strolling Sloth | Arc De Soleil | Libertalia - EP |
| The Sloth Song | Don't Splash Marty | Real to Me |
| Sloth | Mr. T & Friends Music | Sloth - single |
| Sunny Sloth | Monster Rally | Flowering Jungle |
| Animal for the Day | Penny Pom Pom | Believe in Your Magic |
| Super Slow Sloth Song | Hugo F M | Super Slow Sloth Song - Single |
| Sloth | Hang Out In Trees | Sloth - Single |
| In | Podington Bear | Rhythm & Strings |
| Mean Ole Rootin' Ground Sloth | John Long & Fred Kaplan | Lost & Found |