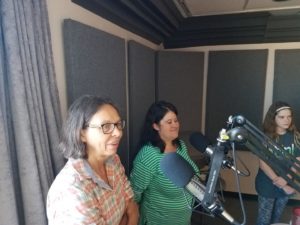 Spiders! New Mexico is home to hundreds of species of spiders.  Dr. Sandra Brantley and Dr. Rachel Alfarro fromUNM's Museum of Southwestern Biology's Arthropod Division helps us understand, and maybe even learn to love, the arthropods among us.
Find out which are venomous and how we can live together harmoniously.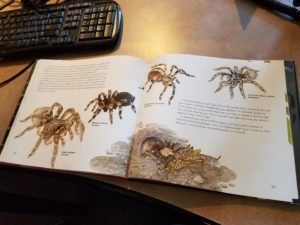 With music by Aaron Nigel Smith with Dan Zanes, O.A.R, NRBQ, Jeff & Paige, Lucky Diaz and the Family Jam Band, and The Big Kidz Band Feat. Skip Ewing.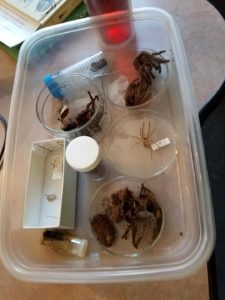 Originally broadcast on KUNM-fm on September 29, 2018
There's more to know
Learn more about spiders online here.
And this is the list of all of New Mexico's known arthropods.
If you really love arthropods, you can find a whole bunch of resources at the Arthropod Division's website.