Podcast: Play in new window
Subscribe: Apple Podcasts | RSS
There's no better time than summertime to take a family adventure. This time on The Children's Hour we're joined by Christina M. Selby, author of the new book New Mexico Family Outdoor Adventure Guide. She's an expert in taking families on adventure travels and gives us some tips on jumping into a new adventures with children.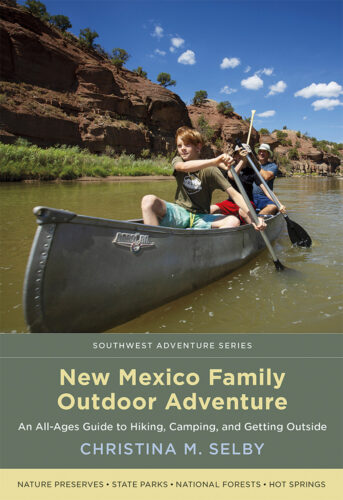 We'll also hear Beth on the Kids Crew with a review of the book Meg Goes To America by Katy Hammel.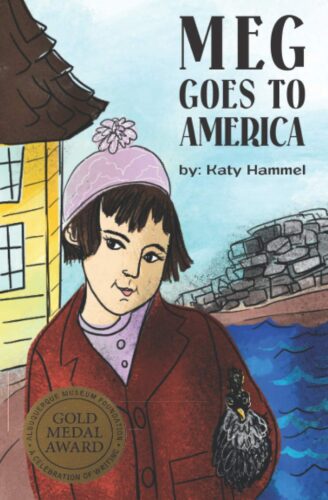 Expect a Bill Harley story, lots of great music, and ideas for having a fun summer.
Playlist: Summer Adventure
| title | artist | album | label | duration |
| --- | --- | --- | --- | --- |
| Sounds of Summer | Lucy Kalantari & the Jazz Cats | All the Sounds | 2018 Lucy Kalantari | 03:17 |
| Sunny Summer Sun | Caspar Babypants | Easy Breezy! | 2021 Aurora Elephant Music | 01:49 |
| The Wilderness | Ella Jenkins | Songs Children Love to Sing | 1996 Smithsonian Folkways Recordings | 03:14 |
| I Want to Go Outside and Play (Steppin' into the Outside) | Cory McAtee | I Want to Go Outside and Play (Steppin' into the Outside) - Single | 2022 Cory McAtee | 01:56 |
| Summer-Man | Ketsa | Free Music Archive | 2011 Ketsa Reiki Music | 00:55 |
| Summer Tree | Elliott Park | Just Be | 2018 Elliott Park | 02:50 |
| Wander In the Summer Wind | Dan Zanes | Catch That Train | 2006 Festival Five Records | 02:53 |
| Summertime Soul | David Gibb & Brady Rymer and the Little Band That Could | Songs Across the Pond | 2020 Bumblin' Bee Records | 03:51 |
| Best Day Ever | Stacy & Athena | Best Day Ever | 2021 Stacy & Athena | 03:42 |
| Picnic March | Blue Dot Sessions | Bitters | 2019 Blue Dot Sessions | 00:57 |
| The Happy Wanderer | Bill Staines | The Happy Wanderer | 1993 Red House Records | 02:03 |
| Strawberry Peach Sky | Bill Harley | Storytime | 2020 Bill Harley | 04:33 |
| If Red Tastes Like Strawberry | The Whirlygigs | Greetings from Cloud 9 | 2014 The Whirlygigs | 03:45 |
| Get Outside | Wendy and DB | Hey Big World | 2020 Wendy & DB | 03:05 |
| Summer Days | Music with Michal | Summer Days | 2021 Music with Michal | 02:19 |
| Summertime | The Children's Hour - Street Musician | The Children's Hour | 2006 The Children's Hour Inc. | 02:36 |