Podcast: Play in new window
Subscribe: Apple Podcasts | RSS
This time on The Children's Hour, the Kids Crew get aboard the JOIDES Resolution, virtually, while the ship is at sea off the coast of Portugal. We meet Amy Mayer, the Onboard Outreach Officer for the JOIDES Expedition 397, and research fellow Saray Sanchez.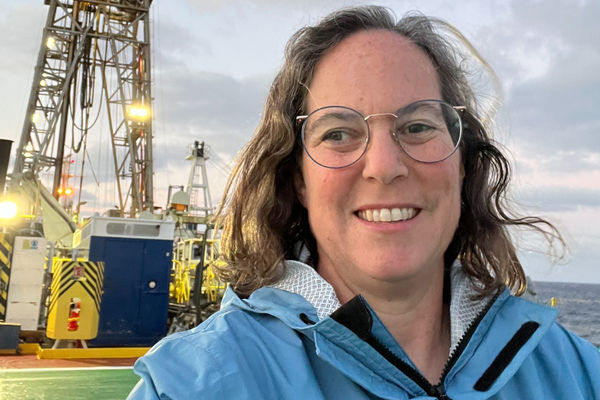 We learn how the JOIDES brings up core samples from the ocean floor, that they then slice, x-ray, and study. Some of the soils they are bringing to the surface are over 300 million years old.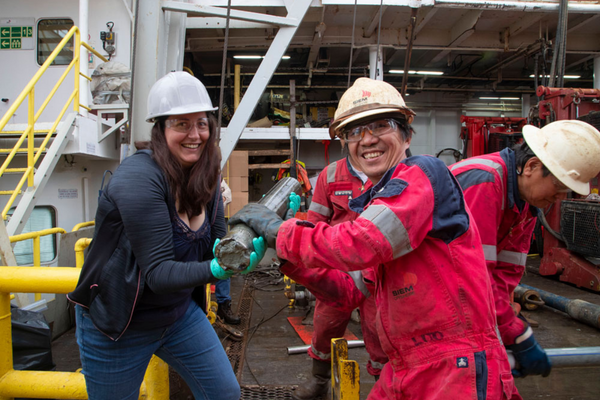 Scientists aboard the JOIDES stay for a short rotation, and collect as much data as possible. The ship is drilling for core samples 24 hours a day, 7 days a week when they are at the drilling site.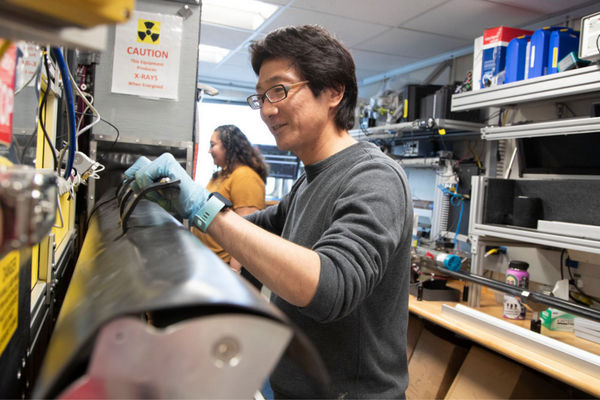 The Kids Crew have a lot of questions for Amy and Saray about life on board a scientific research vessel.   We also hear a poem by Kenn Nesbitt, from his poetry playground Poetry4Kids.com.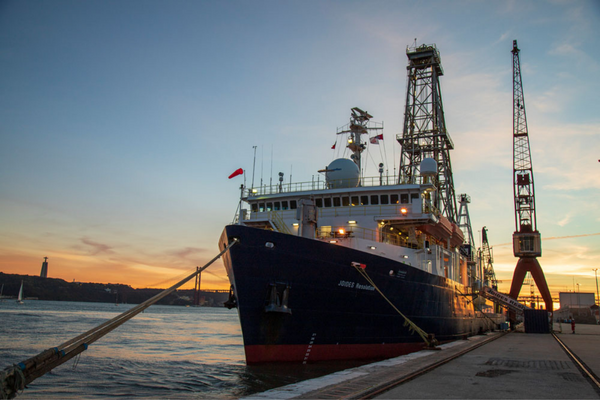 Mixed with great music celebrating the sea, get to the bottom of the ocean with us, this time on The Children's Hour.
This episode was recorded by Katie Stone at the Sunspot Solar Studio in Albuquerque, New Mexico USA, and produced by Christina Stella and Katie Stone.
© 2023 The Children's Hour Inc.
Playlist: Bottom of the Sea
| title | artist | album | label |
| --- | --- | --- | --- |
| At the Bottom of the Sea | Ralph's World | At the Bottom of the Sea | 2002 Waterdog Records |
| Glow in the Dark Sharks | Claudia Robin Gunn | Glow in the Dark Sharks - Single | 2022 Little Wild Music |
| Under the Sea | Suburban Legends | Day Job | 2012 Suburban Legends |
| Ocean | Esther Crow | All Together Now | 2021 Esther Crow |
| The Waves Down In the Ocean | Karan Casey | Seal Maiden: A Celtic Musical | 2000 Music For Little People |
| Be in the Sea | Caspar Babypants | Keep It Real! | 2018 Aurora Elephant Music |
| Baby Shark | Beth and Scott | Learn & Play | 2003 Homemade Soup Records |
| Dance of Felt | Blue Dot Sessions | Piano Mover | 2018 Blue Dot Sessions |
| Happy Bass | Mr. Smith | Difficult Times - EP | 2021 595355 Records DK |
| The Mermaid | Dan Zanes & Festival Five Folk | Sea Music | 2003 Festival Five Records |
| Lunar Oceans (Instrumental) | Claudia Robin Gunn | Little Wild Universe (Instrumentals) | 2020 Claudia Robin Gunn |
| I Saw a Ship A-Sailin' | Mike Mennard | When Mother Goose Laid an Egg | 2007 Family Fridge |
| Hole In the Bottom of the Sea | David Landau | Music for Kids | 2002 David Landau |
| The Ocean (feat. Laurie Berkner) | Flor Bromley | Pachamama | 2021 8 POUND GORILLA RECORDS |
| Ah Sailor | Asheba | In the Kid Zone | 2009 DAVID ASHEBA WILSON ,COV PROD |
| Seahorse | Recess Monkey | Deep Sea Diver | 2013 Recess Monkey |