Podcast: Play in new window
Subscribe: RSS
This week on The Children's Hour, we'll poke around brain science with neuroscientists Nick Aase and Ingrid Lane from The Mind Research Network at the University of New Mexico.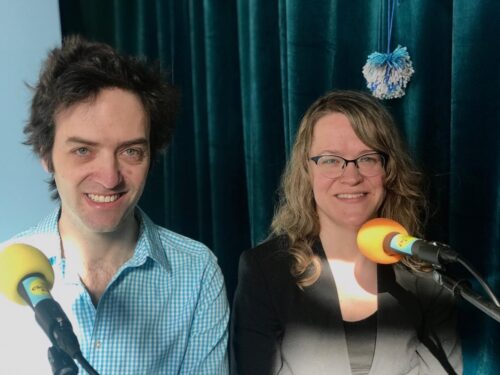 Find out how our brains work, develop and are studied.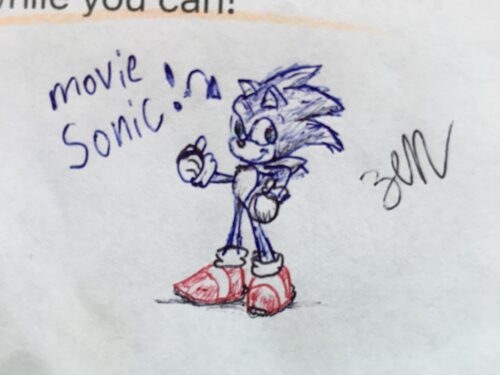 Plus Amadeus and Zen review the Sonic The Hedgehog movie. All of this is mixed with excellent music!
Here is the Learning Guide for this episode:
| title | artist | album | duration | label |
| --- | --- | --- | --- | --- |
| Think About Your Troubles | Asylum Street Spankers | Mommy Says No! | 03:04 | 2007 Yellow Dog Records |
| I Love You With All Of My Brain | Taylor Woodward | Single | 3:04 | Taylor Woodward |
| I Sit and Think (Bilbo's Song) | Daniel the Brave | Forest Frolic | 02:59 | 2010 Daniel the Brave |
| The Killer Is Caught | Gideon Freudmann | Adobe Dog House | 01:03 | 2006 Octagon Records |
| Everything's Controlled By the Brain (feat. Liz Phair) | Doc Dauer | The Body Rocks | 02:55 | 2010 Marc 'Doc' Dauer under exclusive license to Rounder Records. Manufactured and distributed by Concord Music Group Inc. |
| Where You Think a Thought | Tom Chapin | The Incredible Flexible You | 02:50 | 2013 Sundance Music, Inc. & Kazzoom Music, Inc. |
| Mind on Mnemonic | John Simmons | single | 02:29 | 2017 John Simmons |
| There's a Band in My Head | Dog On Fleas | Invisible Friends | 02:08 | 2012 Dog On Fleas |
| Big Top | Tin Hat | Foreign Legion | 00:40 | 2010 BAG Production Records |
| Let's Go to the Movies | Ozomatli | Ozomatli Presents Ozokidz | 03:04 | 2021 Ozomatli Records |
| Pull | Adrianna Krikl | Sonic Distractions - EP | 01:48 | 2017 Adrianna Krikl |
| My Brain Is a Fist (I Will Resist!) | The Deedle Deedle Dees | How to Fix America | 02:50 | 2021 Lloyd H. Miller |
| The Brain Train | Roger Day | Why Does Gray Matter? | 02:23 | 2010 Roger Day Productions, LLC |
| Power of the Mind | Macka B | Global Messenger | 04:28 | 2000 Ariwa Sounds Ltd. |
| If I Only Had a Brain | Paul Sanchez | Funky Kidz | 01:56 | 2008 ASAP Productions Inc. |