Podcast: Play in new window
Subscribe: RSS
This time on The Children's Hour, we go far out into space with Dr. Katie Mack, author of the book The End of Everything (Astrophysically Speaking). Astro Katie is a theoretical astrophysicist whose current focus is on the timeline of the universe, from its birth through its death, billions of years from now.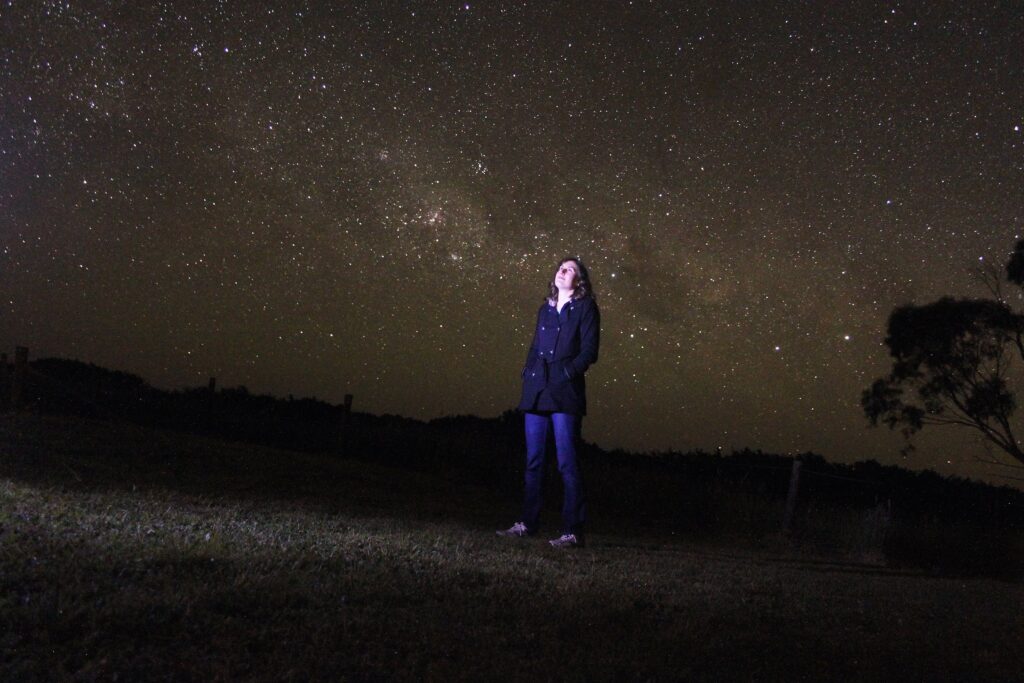 Dr. Mack explains the shape of the universe, and its composition. We explore black holes, and learn if the notion of an ever expanding universe still holds true.
We have a lot of questions for Dr. Mack, and the show is mixed with an excellent "universal" soundtrack.
Playlist: The Universe
| title | artist | album | label | duration |
| --- | --- | --- | --- | --- |
| WITWWBM (What If The World Went Backwards Mum) | Levity Beet | WITWWBM (What If The World Went Backwards Mum) - Single | 2022 Levity Beet | 02:27 |
| Soaring Through the Galaxy | Ruth and Emilia | Kokowanda Bay | 2020 Baa Baa Farms Records | 03:16 |
| Rocket Science | MC Fireworks & Secret Agent 23 Skidoo | Science Fair | 2012 Spare the Rock Records LLC | 03:31 |
| Rocketship Run | The Laurie Berkner Band | Laurie Berkner: The Dance Remixes | 2017 Kidz Bop Enterprises LLC. Distributed by Concord Music Group, Inc., Distributed by New Razor & Tie Enterprises LLC d/b/a Razor & Tie Recordings via Concord Music Group, Inc. | 01:37 |
| Emerging Space | Spuntic | Out of Step - EP | 2011 Spuntic | 00:57 |
| Twinkle, Twinkle, Little Earth | Leonard Nimoy | Leonard Nimoy Presents Mr. Spock's Music from Outer Space | 2015 Geffen Records | 02:18 |
| Shooting Star | Jackie B and the Mini Band | Shooting Star - EP | 2022 8 POUND GORILLA RECORDS | 02:37 |
| Floating in Space | Podington Bear | Daydream | 2015 HUSH | 01:49 |
| Constellation Jig | Cathy Fink & Marcy Marxer | Zoom a Little Zoom: A Ride Through Science | 2018 Community Music, Inc. | 02:24 |
| Edge of the Universe | Mike and the Mighty Magic Pants | Gotta Be the Pants! | 2013 Mike Mennard | 00:54 |
| Space | Samite | Resilience | 2018 Samite Artistic Productions | 01:19 |
| Mr. Spaceman | Randy Kaplan | Trippin' Round the Mitten | 2017 Randy Kaplan | 04:29 |
| Space Poetry (featuring Kristen Nichols) | Sara Hickman | Big Kid | 2003 Sleeveless Records | 01:00 |
| The Ballad of Davy Crockett (in Outer Space) | They Might Be Giants (For Kids) | Here Comes Science | 2009 Walt Disney Records | 02:17 |
| Milky Way | Bill Harley | Down in the Backpack | 2001 Round River Records | 04:17 |