Podcast: Play in new window
Subscribe: Apple Podcasts | RSS
This week on The Children's Hour, we're joined by the Lady Gaga of children's music, Twinkle! She's an award winning, bilingual children's musician, performer, voice actress and TV star. Twinkle is the host of Twinkle Time on YouTube and has a new show on PBSKids in August 2022.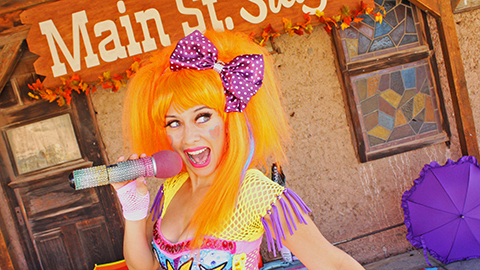 We'll learn about her life as a child actress, what motivates her music, and how she produces every one of her songs in both Spanish and English. Twinkle is guest DJ-ing this show, and you'll hear music from artists from around the world.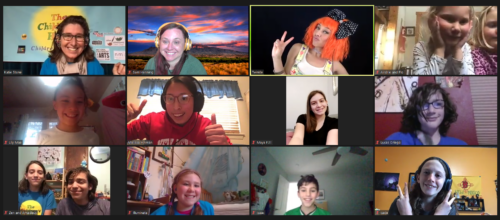 Stick with us for a Twinkle Time Children's Hour!
| title | artist | album | label | duration |
| --- | --- | --- | --- | --- |
| LOVE | Twinkle Time | Single | 2021 Twinkle Time Records | 03:30 |
| Lucky Enough to Be Different | Rory Gardiner | When I Grow Up | 2019 Rory Gardiner | 02:35 |
| Rainbows (feat. Lucy Kalantari) | SaulPaul | Be the Change | 2020 ReRoute Music Group | 03:07 |
| Grateful | Genevieve Goings | Great Indoors - EP | 2020 8 POUND GORILLA RECORDS | 02:52 |
| Twinkle Time | Twinkle Time | Twinkle Time | 2009 Twinkle Time | 00:30 |
| Tiempo Twinkle | Twinkle Time | Twinkle Time | 2009 Twinkle Time | 00:30 |
| Mother's Little Helper (We Love Polyphonic Size - Doctor Pleeease Mix) | Stereo Total | Discotheque | 2020 Stereo Total | 00:38 |
| Get Yo Body Movin' | Koo Koo Kanga Roo | Whoopty Whoop | 2014 Fun Fun Records / Uniroo | 01:57 |
| Hoolahoop (feat. Mylene & Rosanne) | Dirk Scheele Children's Songs | Hoolahoop (feat. Mylene & Rosanne) - Single | 2020 Dirk Scheele Producties | 03:20 |
| Mask It Up | Twinkle Time | Mask It Up - Single | 2020 Twinkle Time Records | 03:22 |
| Wash Your Hands (Pop Mix) | Hey Duby | Wash Your Hands - Single | 2020 Powerplay Productions Ltd | 02:20 |
| La Rutina | Nathalia | En la Radio | 2019 Nathalia | 02:19 |
| Bublitzki | The Freak Fandango Orchestra | Wild Goats and Useless Heroes | 2014 The Freak Fandango Orchestra | 01:23 |
| I Can Be Anything | Divinity Roxx | I Can Be Anything - Single | 2011 Divinity Roxx for Hot Tottie, ASCAP | 04:37 |
| Little Ray of Sunshine | Kelli Welli | Love - EP | 2016 Kelli Caldwell | 03:08 |
| Gather Your Clothes (feat. Kronoz Time) | Pierce Freelon | D.A.D | 2020 Blackspace | 02:04 |
| Together (feat. MC Magic & Izzi Def) | Twinkle Time | Together (feat. MC Magic & Izzi Def) - Single | 2020 Twinkle Time Records | 03:17 |