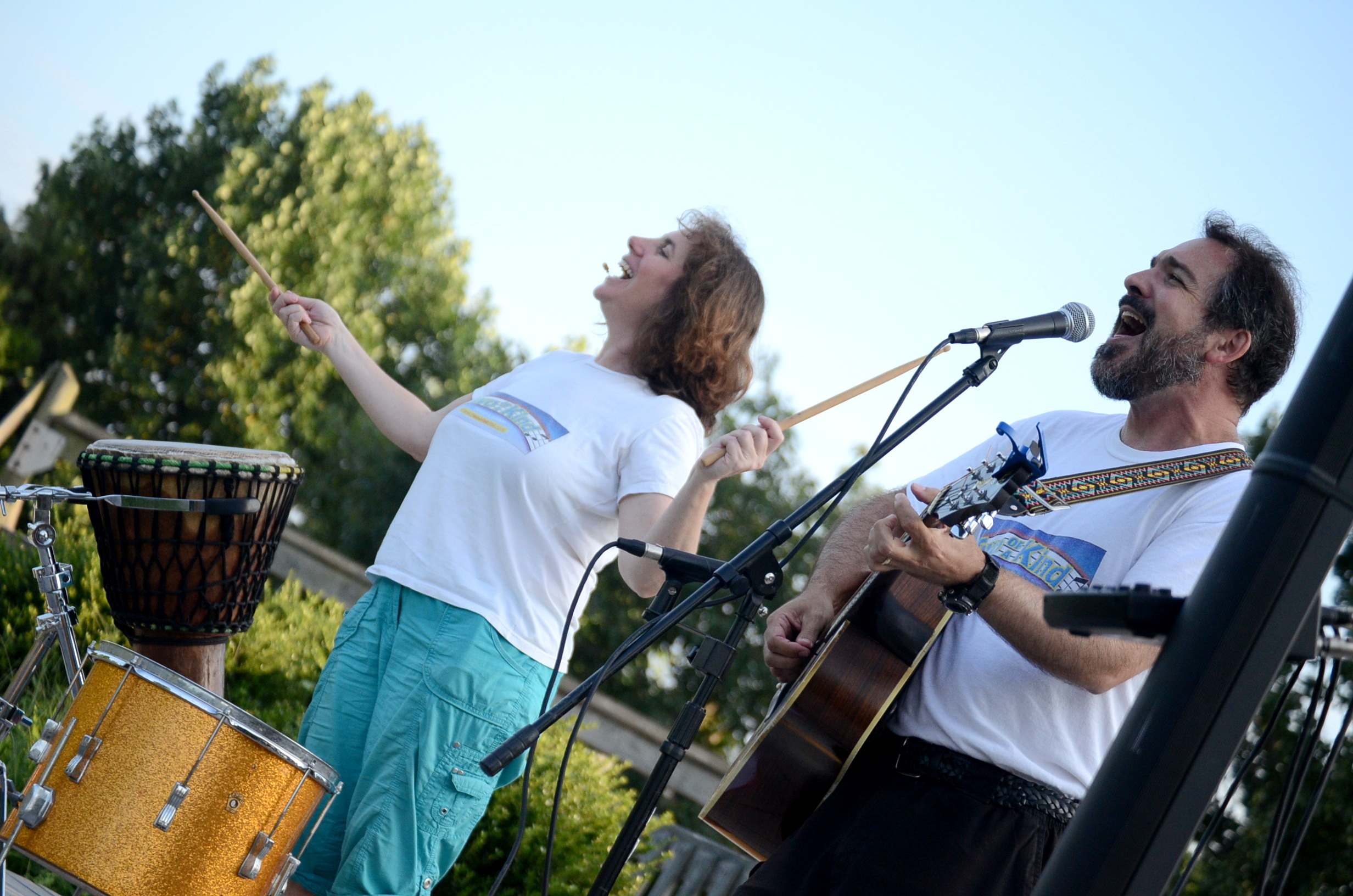 On this edition of The Children's Hour, the award winning children's musical duo Two of A Kind perform a mini concert live in our Sunspot Solar Studio.
The band tells stories through music, movement, humor and audience participation, covering themes like reading and social issues, such as conflict resolution and diversity.
Listen live Saturdays from 9 to 10am Mountain Time from our site's livestream, or tune into KUNM-fm for the live broadcast.
Rebroadcasting on KUPR-LPfm Placitas Public Radio, KWLP Peach Spring AZ, KALH Alamogordo NM, KTAL-LP Las Cruces NM, WETL South Bend IN, WCSK Kingsport TN, KCBP Modesto CA, KVRF Palmer AK, WEBR Fairfax VI, KXCR Florence OR, and coming soon to a station near you! Ask your public radio station to air The Children's Hour. It's free for public radio stations.