Podcast: Play in new window
Subscribe: RSS
This time on The Children's Hour, we spend the hour with Cristina and Andrés from 123 Andrés, a bilingual indie band up for a Grammy this year for their release, Actívate!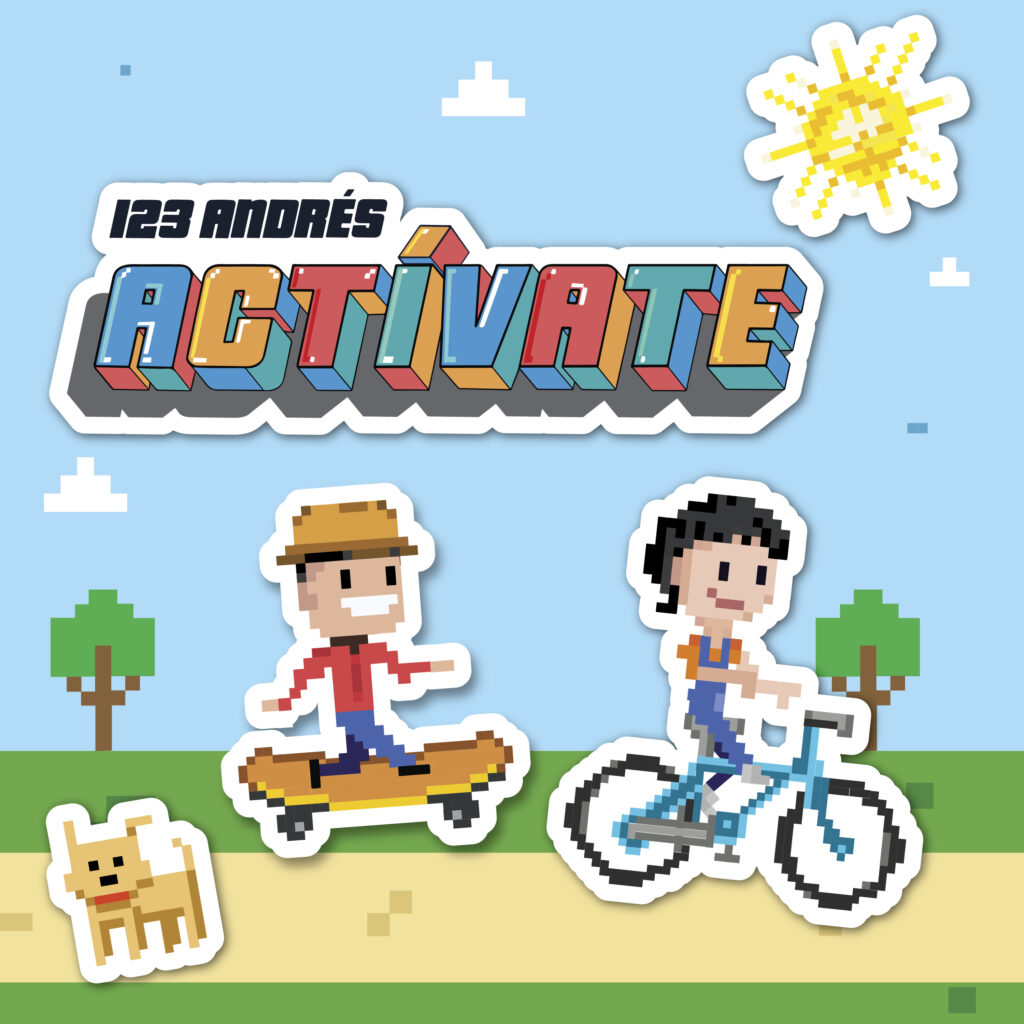 They have been helping the children's music industry in the United States shift toward focusing on educational songs in Spanish and English.
We'll hear some of their collaborations with other artists, and they'll introduce us to Spanish language children's musicians from Puerto Rico, Mexico, and Columbia.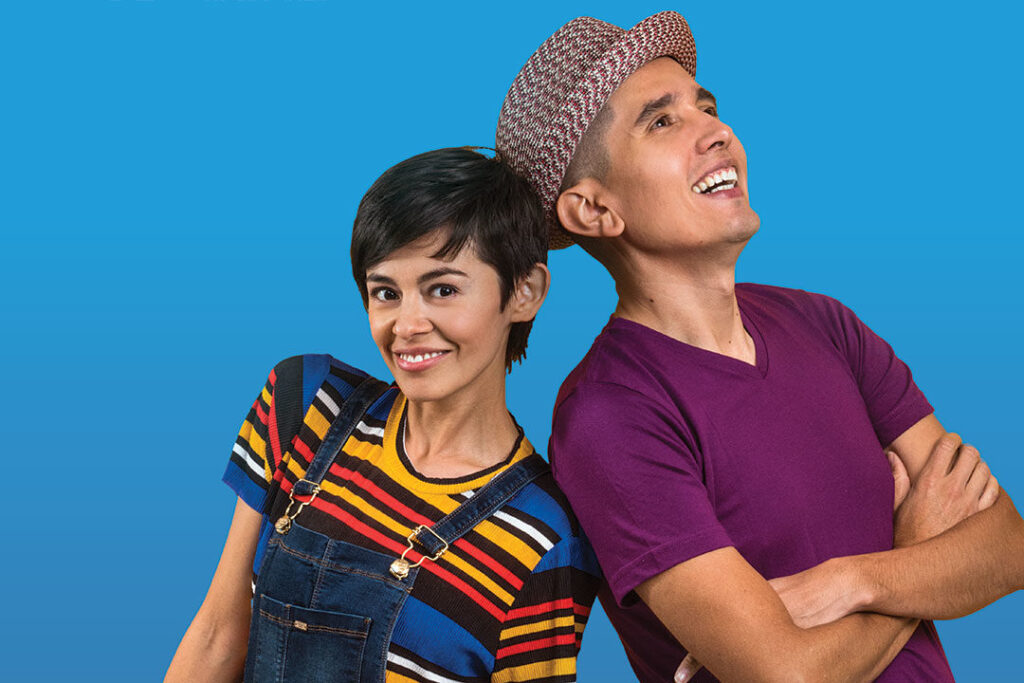 This episode requires dancing! Join us for an hour of musical delight with 123 Andrés!
Playlist 123 Andrés
| title | artist | album | label | duration |
| --- | --- | --- | --- | --- |
| Hola Amigo | !Uno, Dos, Tres con Andres! | !Uno, Dos, Tres con Andres! | 2014 Salsana Music | 02:45 |
| Home (feat. 123 Andres) | SaulPaul | All Star Anthems | 2018 ReRoute Music Group | 02:41 |
| I Believe | Shine & The Moonbeams | All One Tribe | 2021 Aya World Productions | 03:13 |
| I Just Can't Sit Down (feat. Pepito Elizondo) | 123 Andres, Red Yarn, Rissi Palmer & Alex Arellano | Activate | 2021 123 Andres | 03:15 |
| Unstoppable | Uncle Jumbo & 123 Andres | Unstoppable - Single | 2021 Jumbo Life | 01:37 |
| Jalale | Mexican Institute of Sound | Coco (Original Motion Picture Soundtrack) | 2017 Walt Disney Records/Pixar | 00:44 |
| Quiero Salir (feat. Pablito Maracas) | 123 Andres, Rafael 'Pollo' Brito, Maite Hontele & Alexandra Helena | Activate | 2021 123 Andres | 03:16 |
| G el Girasol | 123 Andres | Canta Las Letras | 2020 Codiscos S.A.S. | 01:48 |
| The Beach (feat. Jazzy Ash & Aaron Nigel Smith) | 123 Andres | Activate | 2021 123 Andres | 02:45 |
| Tres Aranas (feat. Las Swing Sisters) | Norma Torres & Los Swingones | Swing de Insectos y Otras Canciones para Agitar las Antenas | 2019 Norma Torres | 02:30 |
| Vamos a Cantar | 123 Andres | Arriba Abajo | 2016 SALSANA MUSIC | 01:47 |
| Bom Jardim | Lobo Loco | Colores Of Life | 2017 Lobo Loco | 01:05 |
| El Motor (feat. Mayte Montero) | 123 Andres & Jerau | Activate | 2021 123 Andres | 02:46 |
| La Sangre | Tu Rockcito & Los Patita de Perro | La Sangre (Sesion en Vivo) - Single | 2020 Tu Rockcito | 03:31 |
| Bam Bim Bum | Atencion Atencion | Bam Bim Bum - Single | 2018 AA MUSIC | 02:43 |
| Boomerang (feat. Konshens, Rita Rosa & Verny Varela) | 123 Andres | Hola, Amigo: Songs of Friendship | 2020 SALSANA RECORDS | 03:09 |
| !Salta, Salta! | 123 Andres | !Uno, Dos, Tres Con Andres! En Espanol Y En Ingles | 2015 Salsana Records | 01:13 |