Podcast: Play in new window
Subscribe: Apple Podcasts | RSS
This time on The Children's Hour we're learning about the largest animal to ever live on Earth, which still roams the oceans today: whales.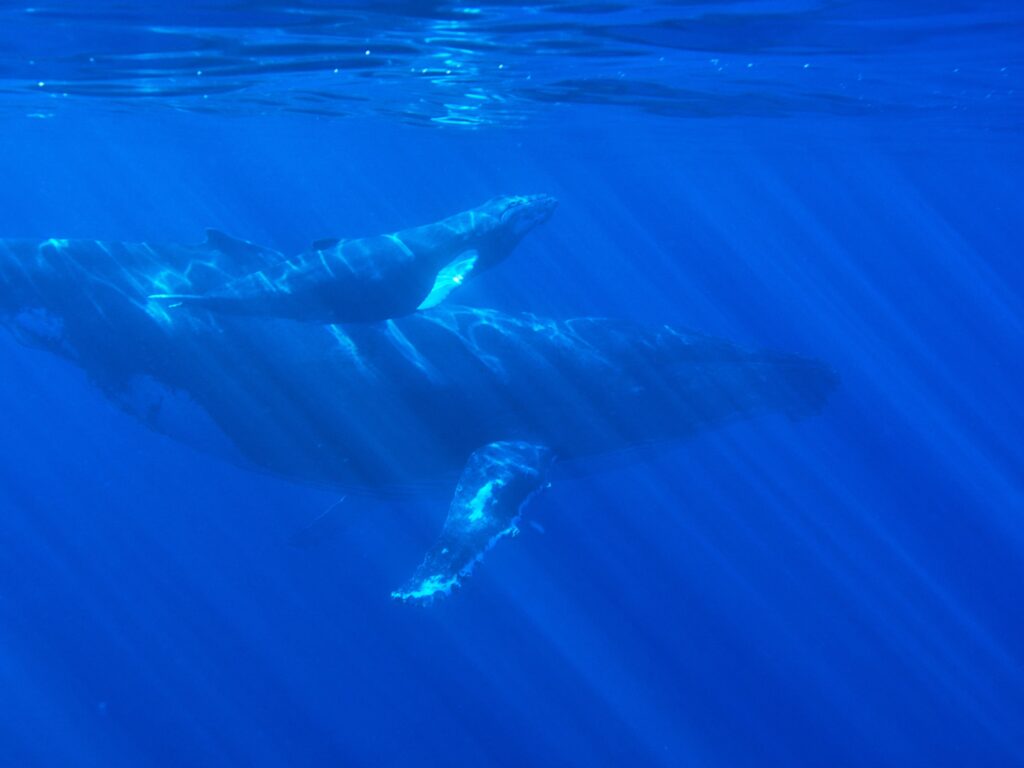 Once hunted to near extinction, some whales are making a comeback. While others remain critically endangered. These are photos of critically endangered whales.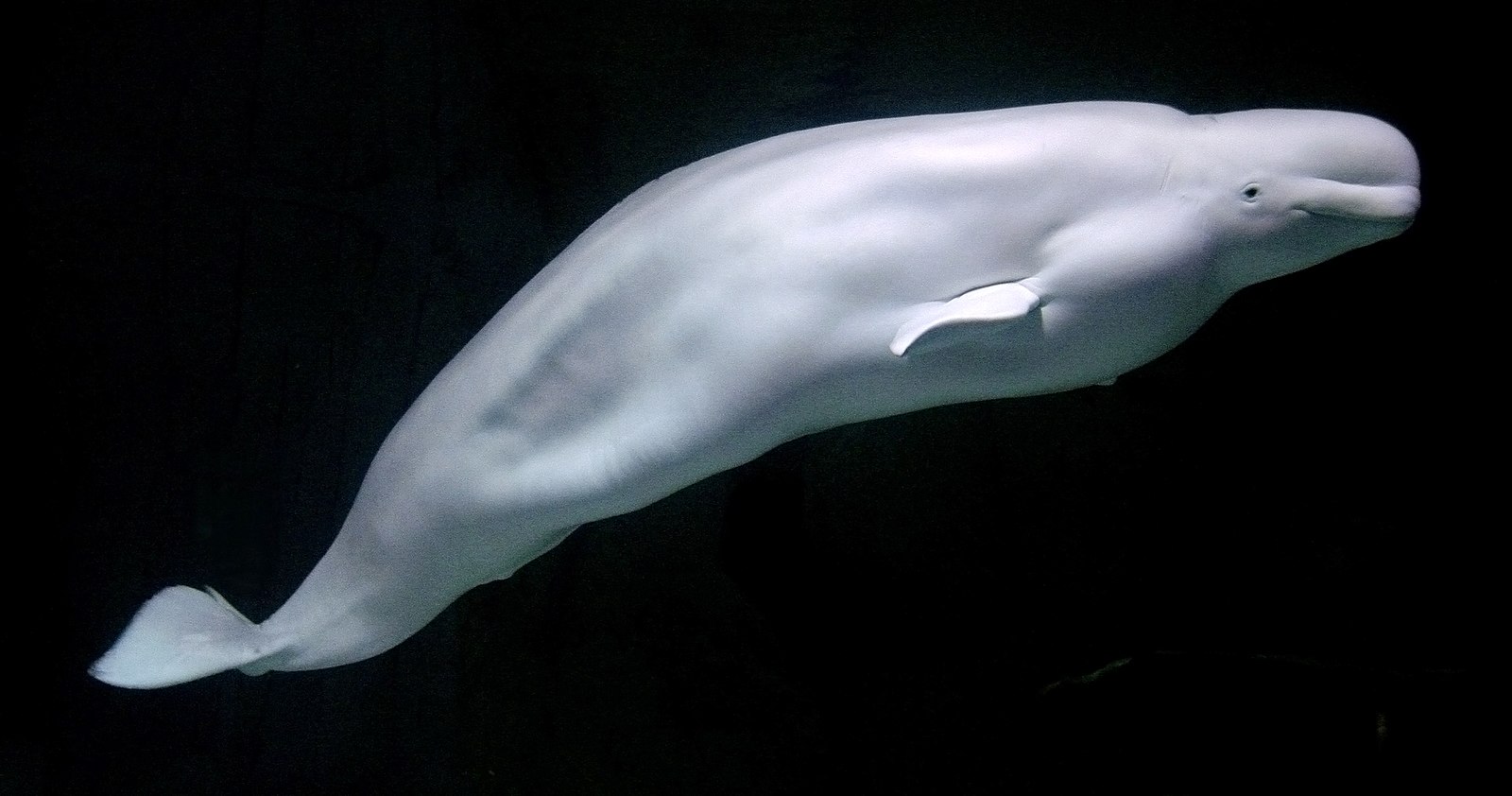 Meet Melania Guerra, a marine biologist who researched whale songs and background noise interference in San Ignacio Lagoon, the birthing waters of Gray Whales. Melania wants to know if croaker fish songs each afternoon are limiting communication in the lagoon.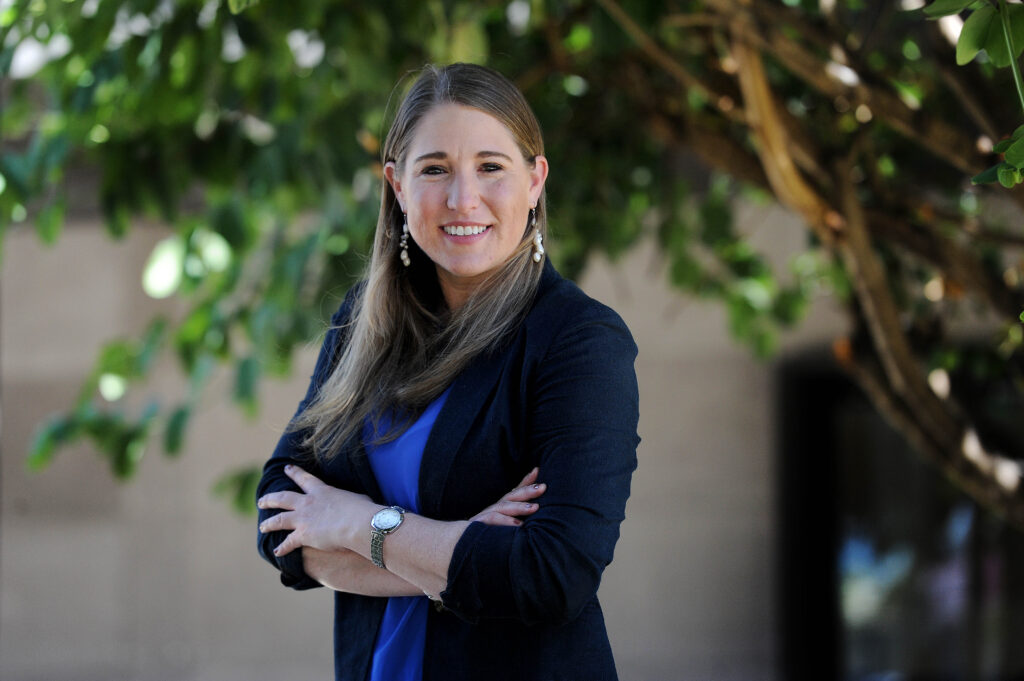 We also hear the story The Whale and the Snail by Julia Donaldson, published by Puffin Books, and performed by the Kids Crew.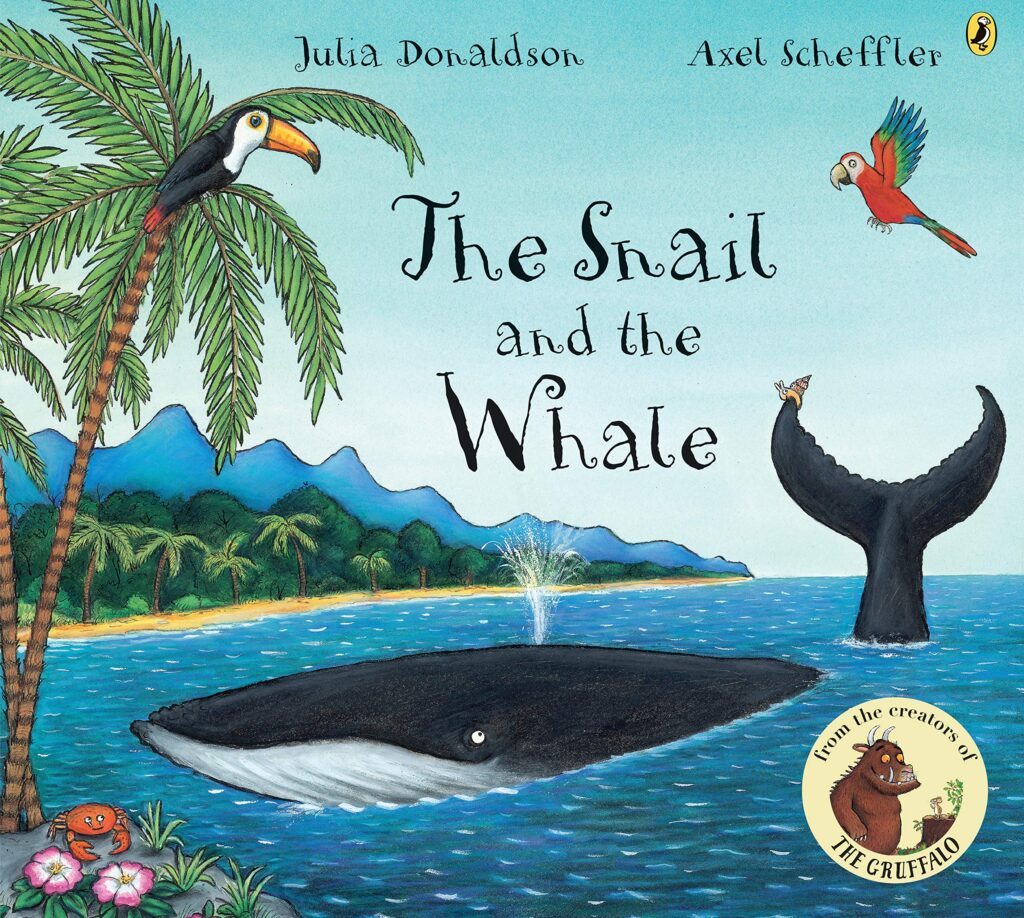 Katie also talks with a Mexican pongero, or boat driver who teaches kids and adults about the friendly whales in his backyard.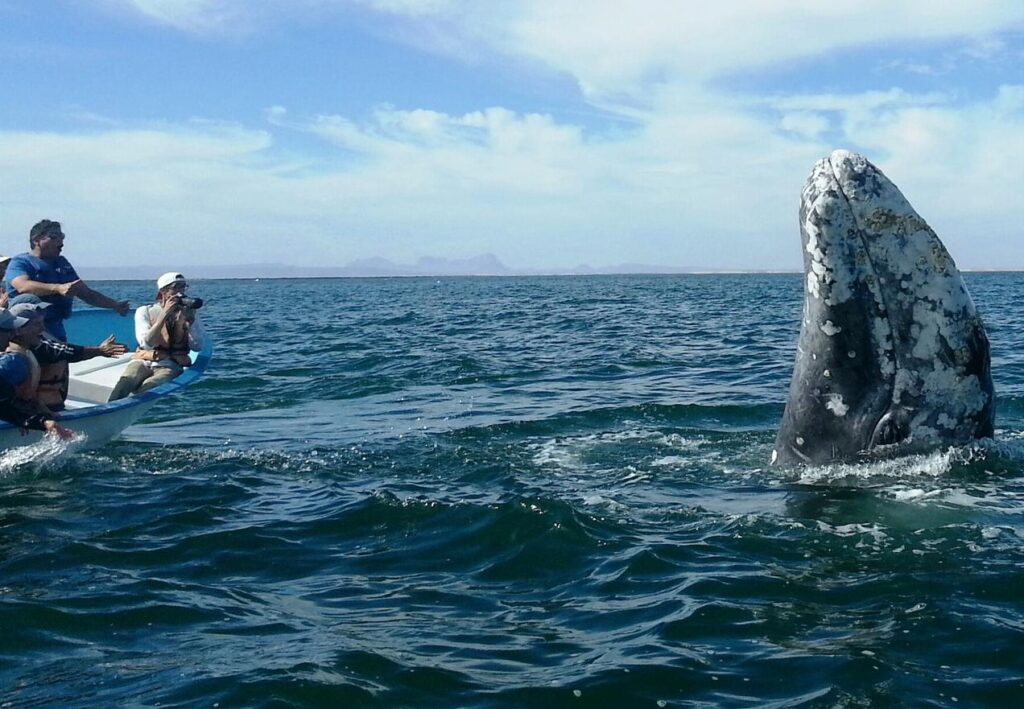 Take a trip under the sea with The Children's Hour this week to learn about whales!
Learn even more about whales and how you can help save them from extinction!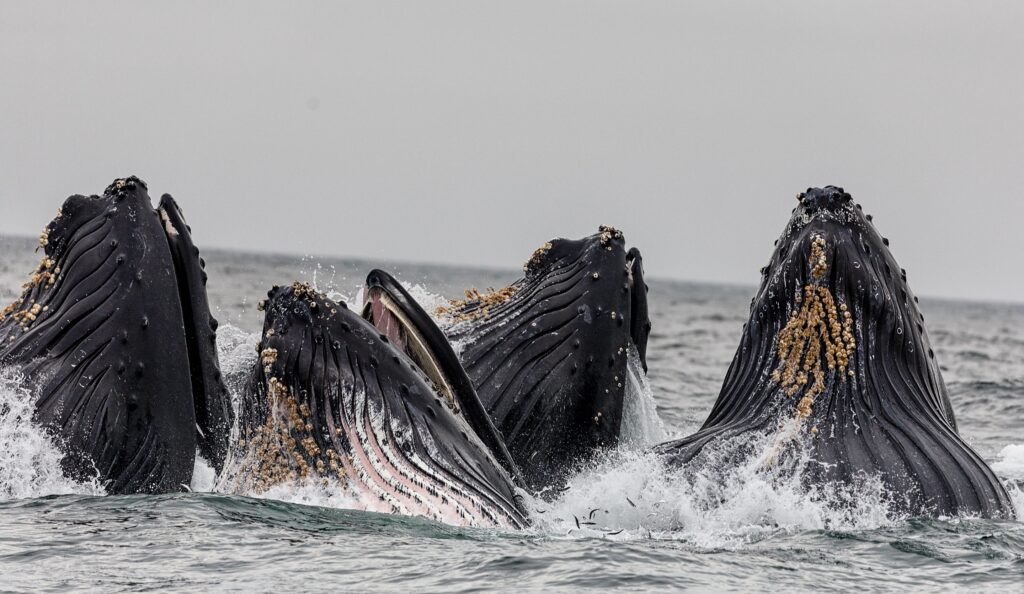 | title | artist | album | label | duration |
| --- | --- | --- | --- | --- |
| Sing a Whale Song | Tom Chapin | Moonboat | 2009 Gadfly Records | 02:46 |
| Apopo O Na Kamali'i | Sam Kama | For the Love of Hawaii (Songs for the Young At Heart) | 2007 Linda Yapp | 01:22 |
| Migration | Dana | A Place to Call Home | 2020 Dana Cohenour | 04:29 |
| Slow Toe | Blue Dot Sessions | K4 | 2016 Blue Dot Sessions | 01:02 |
| Night | Serge Quadrado | Slow Film | 2019 DDmyzik | 01:00 |
| Something scary is behind us | Pawel Feszczuk | single | 2020 Pawel Feszczuk | 00:13 |
| Infinity | Serge Quadrado | Slow Film | 2019 DDmyzik | 00:33 |
| Surface Tension 2 | Podington Bear | Piano I | 2018 HUSH | 00:47 |
| Feel Good (Instrumental) | Broke For Free | Petal | 2014 Broke For Free | 01:45 |
| Kohola's Song (Song of the Humpback, Verse 23) | Linda Yapp | For the Love of Hawaii (Songs for the Young At Heart) | 2007 Linda Yapp | 02:09 |
| Ocean Breeze | Ketsa | Single | 2021 Ketsa Reiki Music | 01:24 |
| Watching the Whales | Steve Pullara & His Cool Beans Band | Kitty Cat Under My Wheelchair | 2018 Steve Pullara | 02:29 |
| Learning From Kids | Blear Moon | Expanding Lands | 2020 secret press | 03:21 |
| One Man Book | Native Ocean | single | 2022 Native Ocean | 01:04 |
| Blue Whale | The Whizpops! | Sea Blue Sea | 2014 The Whizpops LLC | 03:04 |
| Well Oh Whale | The Saw Doctors, Jason Ringenberg | Nature Jams | 2012 Jason Ringenberg | 04:22 |
| Following the Whale | Levity Beet | Single Following the Whale | 2022 Wildbeet Records | 02:06 |
| Baby Beluga | Raffi | Baby Beluga | 1996 Rounder Records Manufactured and distributed by Concord Music Group | 02:39 |
| Ballena Va Llena (feat. Daniel Roa) | Colectivo Animal | Un Bosque Encantado 2 | 2017 Colectivo Animal | 03:50 |
| Gentle Sea Swell | Daniel Birch | Ambient Experiments With a Yamaha PortaSound PSS-140 | 2018 Daniel Birch | 01:14 |
| Why Does the Right Whale Cry? | SwitchOn Global Telethon & Lena | The SwitchOn Global Telethon Charity Album | 2021 SwitchOn Global Telethon | 03:37 |
| Baby Blue Whale | Claudia Robin Gunn | Sing For The Sea - Little Wild Ocean Friends | 2022 Little Wild Music | 01:15 |