Podcast: Play in new window
Subscribe: Apple Podcasts | RSS
This time on The Children's Hour, it's all about silly songs, jokes and stories. We're joined by comedian, children's musician and funny guy Mike Phirman with a conversation about what makes a song funny.
We'll hear a telling of the Three Little Pigs by celebrated storyteller Len Cabral with a twist on the ending, and we'll hear another story from Keith Munslow about braving the bog.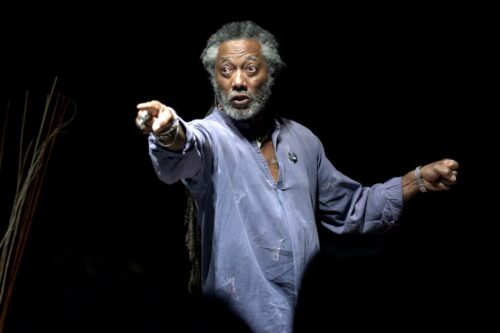 Mixed with great music, including some brand new summer 2021 releases. Join us for an hour of fun!
What A Joke Playlist
| title | artist | album | duration | label |
| --- | --- | --- | --- | --- |
| Cuantos Tacos (The Taco Song) | Lucky Diaz and the Family Jam Band | Adelante | 02:54 | 2015 Rainy Day Dimes |
| Folsom Daycare Blues | Ralph's World | The Rhyming Circus | 02:27 | 2008 Waterdog Records |
| Word Search / Vacuum (feat. 'Weird Al' Yankovic) | Mike Phirman | Activity Books - EP | 04:14 | 2021 8 POUND GORILLA RECORDS |
| Chicken Monkey Duck | Mike Phirman | Songs to Sing at Children | 01:11 | 2018 Mike Phirman |
| The Day | Mike Phirman | Songs to Sing at Children | 01:13 | 2018 Mike Phirman |
| Funiculi Funicula | Italian Mandoline Orchestra | Viva Italia! All the Favorite Italian Songs | 01:01 | 2009 X5 Music Group |
| If You Stay | The Princes of Serendip | Yumpatiddly Bee: Silly Songs | 02:10 | 2019 Laurence Kirby |
| Three Little Pigs | Len Cabral | Ananzi | 11:25 | 2020 Len Cabral |
| I Heard the Voice of the Porkchop | Greg & Jere Canote | The American Fogies, Vol. 2 | 02:42 | 1996 Rounder |
| Spunky Left Two Three | The Bran Flakes | Silly Songs | 02:11 | 2010 The Bran Flakes - FMA |
| Giggle Tickle Fiddle Little Wiggle Around | Alyssa Robbins | We're Not Kidding! a Tribute to Barry Louis Polisar | 01:31 | 2009 Snail Sounds/Rainbow Morning Music/ Barry Louis Polisar |
| Don't Go to the Bog, Bob | Keith Munslow | The Bellywog! | 07:31 | 2004 Needlenose Music |
| We Found Bigfoot (Believe It or Not) [feat. Grotch the Sasquatch] | DJ WILLY WOW! | It's All Good in the Naturehood! (feat. Grotch the Sasquatch) | 02:15 | 2021 8 POUND GORILLA RECORDS |
| Early Bird | Shel Silverstein | Where the Sidewalk Ends | 00:24 | 1984, 2000 Sony Music Entertainment Inc. |
| Sunscreen | Sho, Mo and the Monkey Bunch | Sho, Mo and the Monkey Bunch | 03:00 | 2005 Sho, Mo and the Monkey Bunch |
| Can I Play | Ketsa | Creative Centre | 00:34 | 2020 Ketsa - FMA |
| Sunny Day Song | Dog On Fleas | I'm an Optimist | 01:34 | 2019 Dog on Fleas |