Podcast: Play in new window
Subscribe: Apple Podcasts | RSS
On this episode of The Children's Hour, we explore whistles and flutes through stories, poetry and music, with special guests Dr. Crawford McCallum, Enid Howarth, and flutist Ingrid Berg.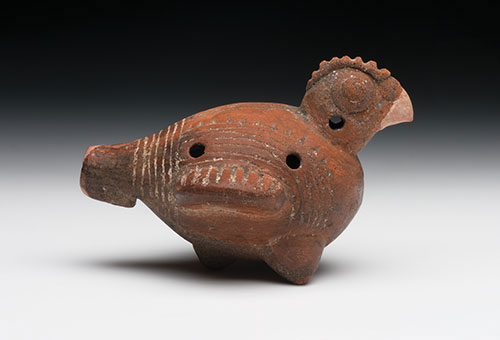 We learn about the ancient types of whistles, why they were used, and how the sounds change when flutes came into play. Hear the ancient okarina, a double pipe flute, and the boatswain's whistle.
This episode is filled with stories where whistles and flutes play significant roles in the tales, including the Pied Piper of Hamelin, and others.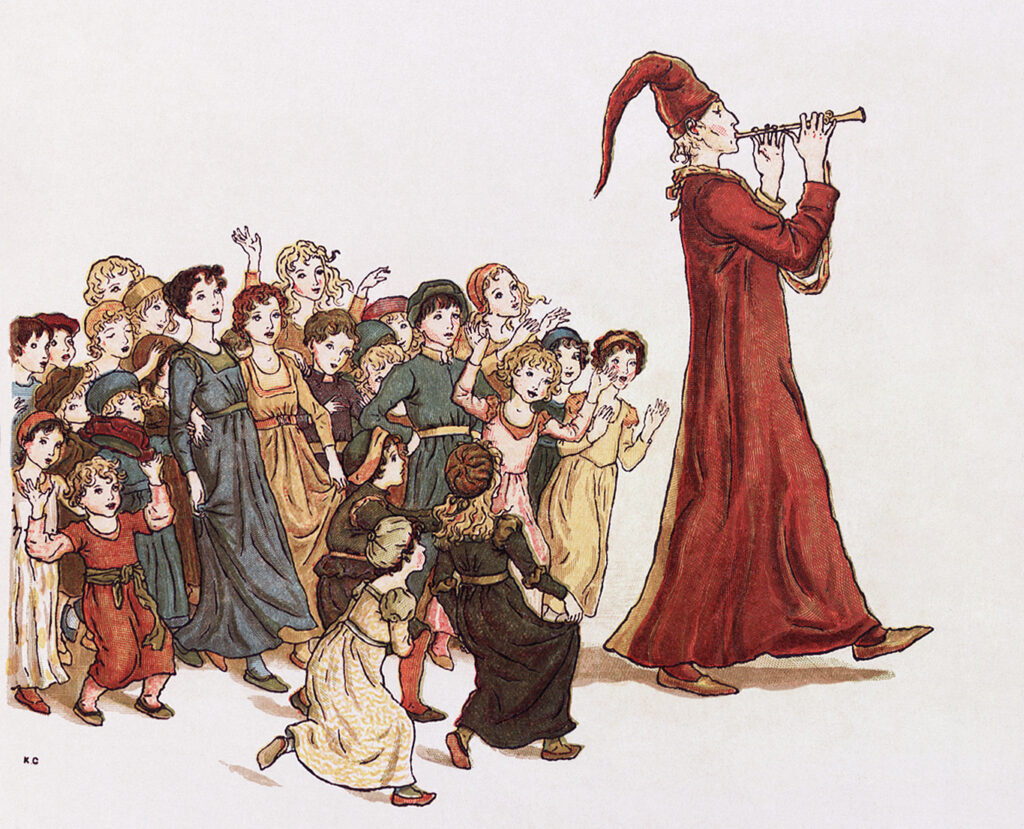 We also hear poetry celebrating whistles, and the entire episode is mixed with excellent music. Get ready to whistle along with The Children's Hour!
Playlist: Whistles & Flutes
| title | artist | album | label | duration |
| --- | --- | --- | --- | --- |
| Whistler's Delight | DJ Riko | PFunk Is Playing At My House | Virgin | 04:51 |
| The Whistler | Jethro Tull | Songs from the Wood (Remastered) | 2003 Parlophone Records Ltd, a Warner Music Group Company | 03:31 |
| Ahlinhan | Agnes Akouakou | Comptines de cajou et de coco | 2018 Didier Jeunesse | 01:14 |
| Whistle While You Work | Louis Armstrong | Disney Songs the Satchmo Way | 1996 Buena Vista Pictures Distribution, Inc. | 01:53 |
| Jazz Whistler | Alessandro Alessandroni | Selected Library Music | 2010 Flipper | 02:30 |
| The Magic Whistle | Tom Paxton | I've Got a Yo-Yo | 2019 Pax Records | 03:57 |
| Hey! What Did the Bluejay Say? | Maria Muldaur | Animal Crackers In My Soup | 2002 Music For Little People | 02:30 |
| Don't Worry, Be Happy | Bobby McFerrin | The Best of Bobby McFerrin | This Compilation 1996 Blue Note Records | 02:06 |
| Dance of the Reed Flutes from the Nutcracker Suite | Beethoven's Wig | Many More Sing Along Symphonies | 2006 Rounder Records | 00:45 |
| Birnam | Jackie Joyce, Michaela Rowan & Mouth Music | Mo-Di | 1993 Triple Earth | 03:21 |
| Whistling Caruso | Andrew Bird | The Muppets (Original Soundtrack) | 2011 Walt Disney Records | 01:15 |
| Whistle Work | Podington Bear | Joyful | 2014 HUSH | 01:38 |
| The Happy Whistler | Don Robertson | The Happy Whistler (Digitally Remastered) - Single | 2010 Bacci Bros Records | 01:37 |
| The Happy Happy Whistling Song | Billy Kelly | The Family Garden | 2011 Billy Kelly | 1:55 |